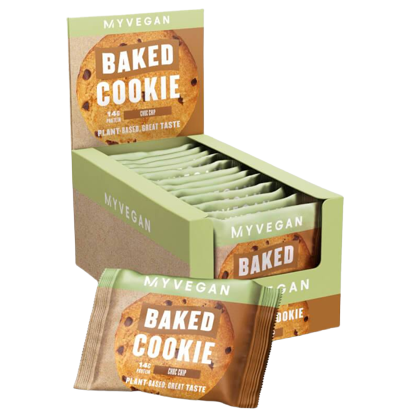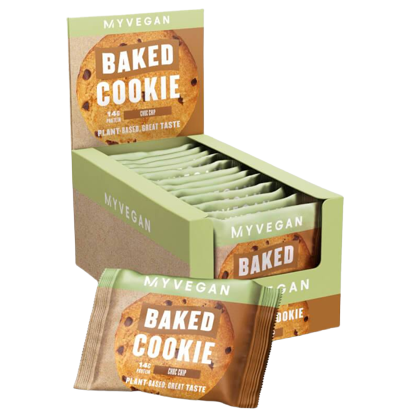 MyVegan Baked Cookie 12 X 75g Chocolate Chip
Product Guide
Vegan-friendly protein source
Balanced macronutrient profile
Provides sustained energy
High-quality plant-based ingredients
Delicious and indulgent taste
Convenient on-the-go snack
Promotes digestive health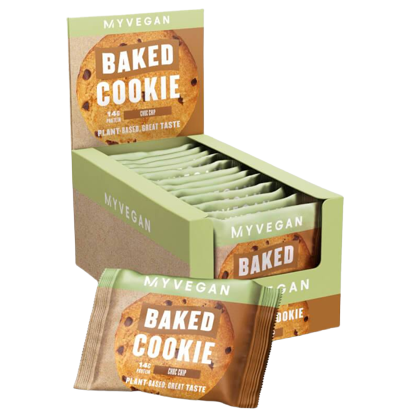 Enhance your fitness and wellbeing with the MyProtein Vegan Baked Cookie. It delivers essential nutrients, including protein and fibre, to support muscle recovery, sustained energy, and healthy digestion. Incorporating this delicious treat into your diet can help you achieve your fitness goals while indulging in a guilt-free pleasure.
The MyProtein Vegan Baked Cookie is an excellent addition to your fitness programme, especially as a post-workout snack. Its balanced macronutrient profile supports muscle recovery, and the sustained energy release helps fuel your active lifestyle. Whether you're hitting the gym, going for a run, or engaging in any physical activity, this cookie is a convenient and tasty way to support your fitness routine.
The MyProtein Vegan Baked Cookie is perfect for individuals who follow a vegan lifestyle, as it is made entirely from plant-based ingredients. It's also ideal for anyone seeking a delicious and nutritious snack to support their fitness goals and maintain overall wellbeing. Whether you're an athlete, fitness enthusiast, or simply looking for a guilt-free indulgence, this cookie is tailored to meet your needs.
Ingredients
Myprotein MyVegan Baked Cookie 12 X 75g Chocolate Chip
Directions
Eat these cookies whenever you feel like it. They are the perfect snack for when cravings are calling - whether you're at your desk, in front of the TV, or have just finished a workout.