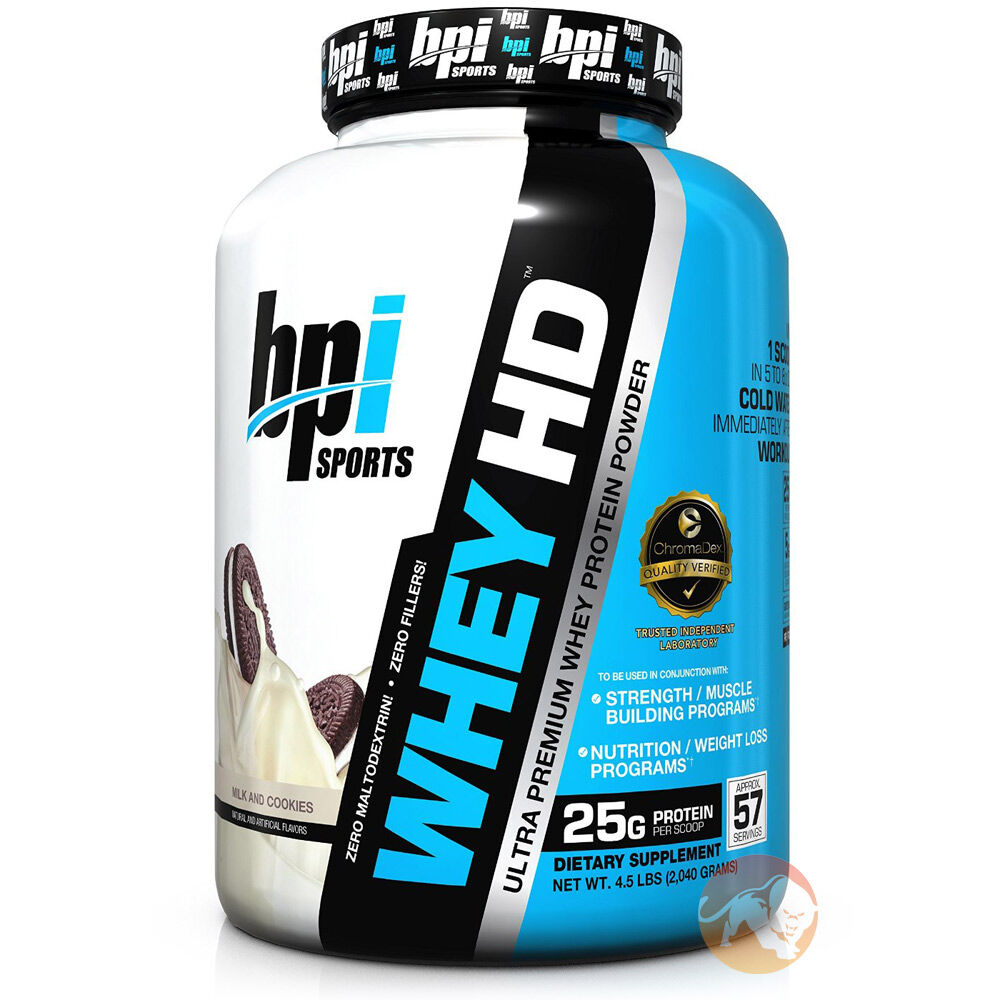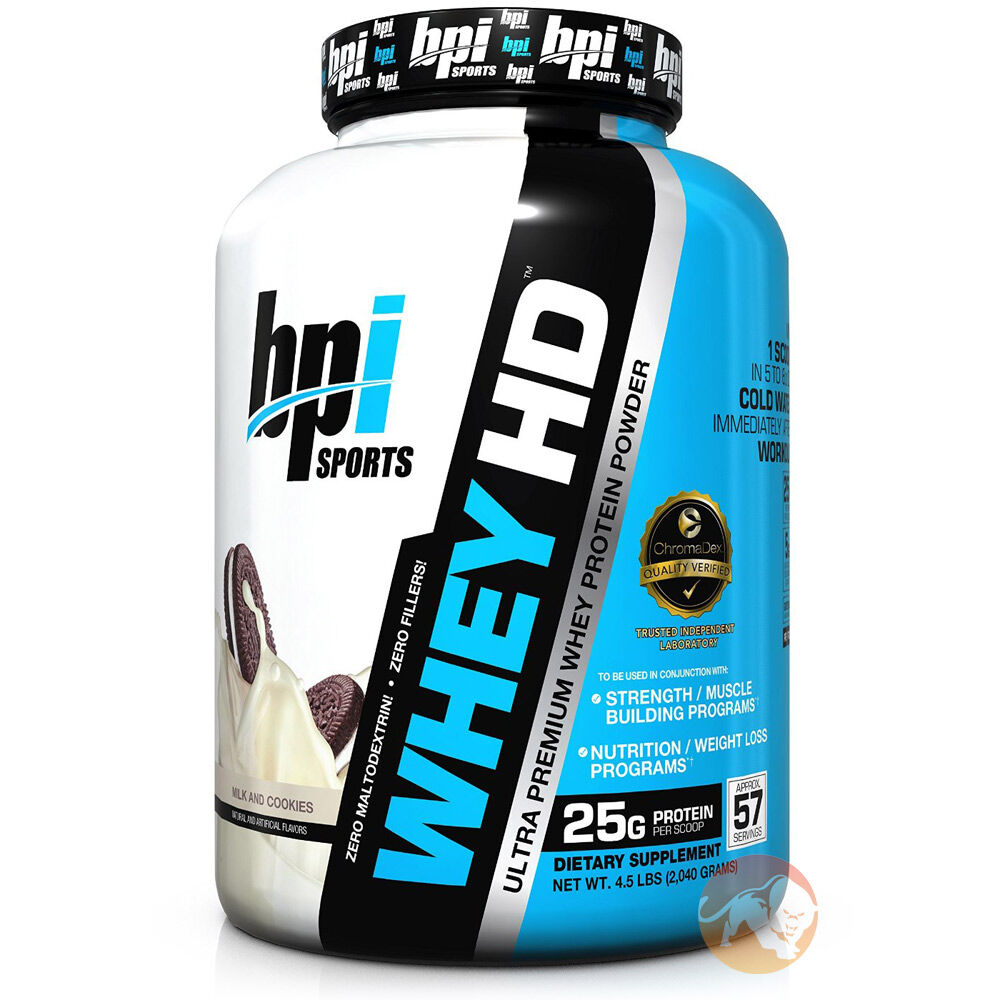 Whey-HD 50 Servings Chocolate Cookies Protein Powder
Offer
Save 50% on shipping when you spend £150 (UK is FREE over £50).
Whey-HD 50 Servings Chocolate Cookies
Product Guide
Blend of Whey and Milk Isolate
Includes muscle enhancing Glycerol for better Pumps
BPI Whey HD has been formulated to contain 25g of Whey and Milk Isolate which provides the body with natural occurring amino acids responsible for promoting protein synthesis and aiding in cellular recovery.
Made of Whey and Milk Isolate makes it a great product to be used throughout the day to increase protein intake either as a protein snack or part of a meal. Also a good choice as a bed-time shakes to provide the body with sustained release of amino acids throughout the night.
Whey HD is a perfect protein powder suitable for both men and women who are looking for a low calories, low fat and sugar product while still containing high amount of protein.
Ingredients
BPI Sports Whey-HD 50 Servings Chocolate Cookies
Directions
Mix one scoop of WHEY-HD™ with 6-8 ounces of cold water and drink immediately after workout or strenuous activity.