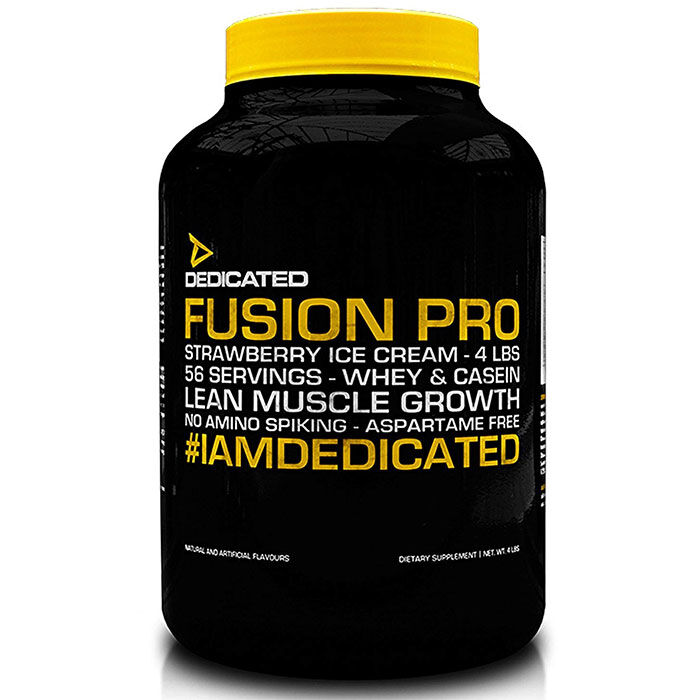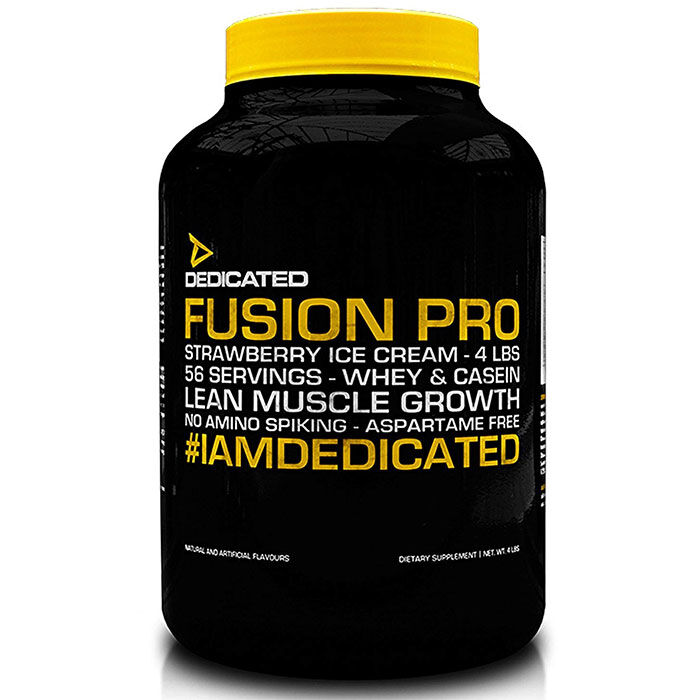 Fusion Pro 1792g Cookies & Cream Protein Powder
Offer
Save 50% on shipping when you spend £150 (UK is FREE over £50).
Fusion Pro 1792g Cookies & Cream
Product Guide
Assists in lean muscle growth & maintenance
50/50 whey/casein mix gives rapid & sustained absorption
High quality, carefully sourced ingredients
Decadent ice cream-inspired flavours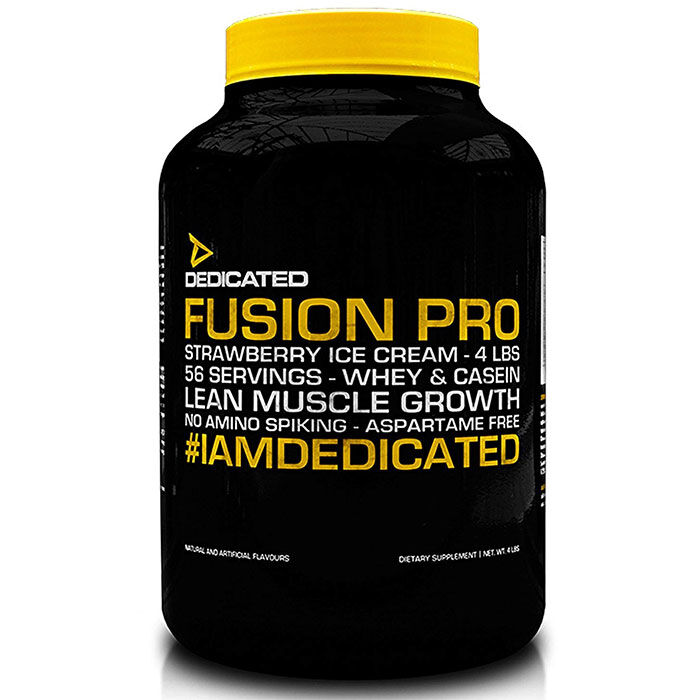 Dedicated Nutrition Fusion Pro contains a blend of fast- and slow-release proteins to provide both immediate and sustained synthesis. Whey's high leucine-based amino acid profile delivers powerful muscle building boost throughout the first 90 minutes, at which point the milk protein picks up where it has left off, keeping your amino acid levels up for eight hours to aid muscle building and recovery during the day and while you are asleep.
Take one to four servings of Dedicated Nutrition Fusion Pro throughout the day, particularly after waking up, between meals, after working out and before going to bed. This is fine to take year round unless you want an extra low calorie, low carb protein when dieting.
Fusion Pro is the perfect protein blend for anyone looking for a flexible product that will help them build muscle and maintain lean muscle mass. The transparent labelling makes it particularly suitable for those who like to know exactly what they're putting in their bodies.
Ingredients
Dedicated Nutrition Fusion Pro 1792g Cookies & Cream
Directions
Mix one scoop in 250-350ml cold water and drink. Repeat up to four times a day.