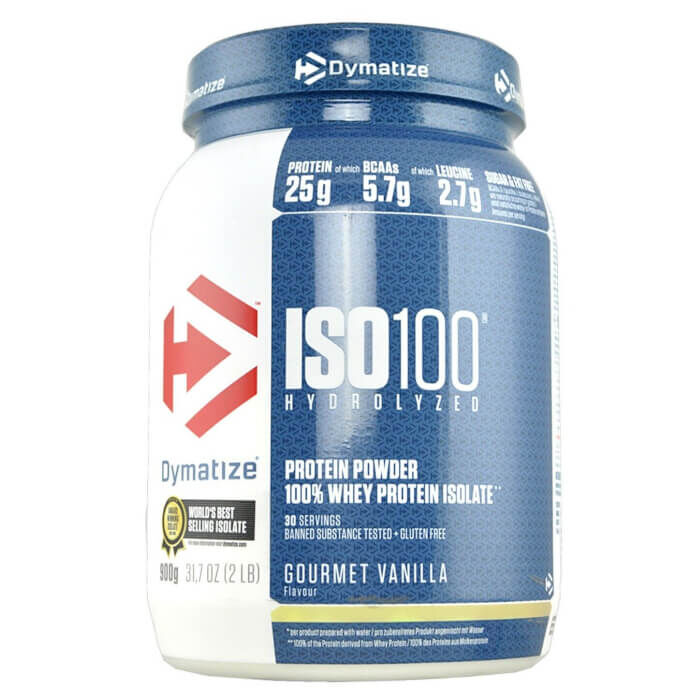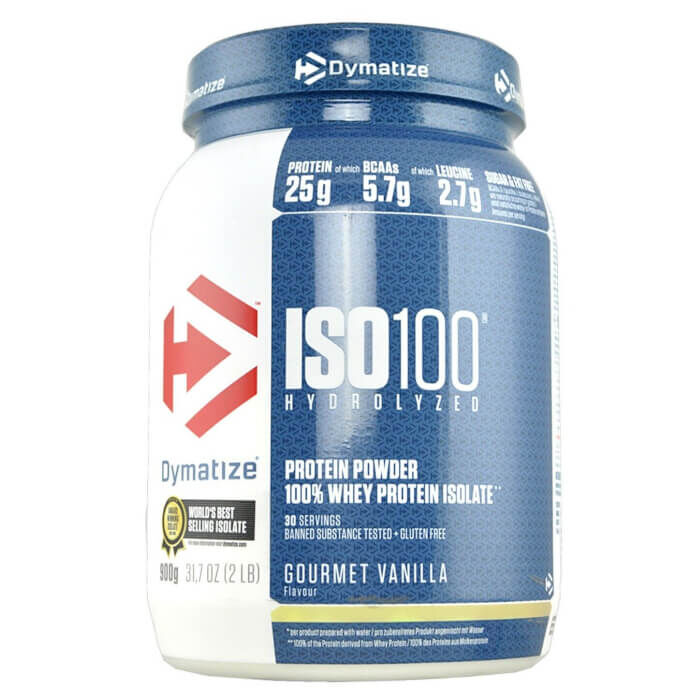 ISO 100 900g Gourmet Vanilla Whey Isolate Protein Powder
Type
Protein Powder: Whey Protein
Offer
Pick 2 FREE items at checkout for every £100 spent to a max of 6 items in total
Offer
Pick 4 FREE items when you spend £200+
Offer
Pick 6 FREE items when you spend £300+
ISO 100 900g Gourmet Vanilla
Whey Isolate Protein Powder
Product Guide
The number 1 whey hydrolysate on the market today
Wide range of incredible flavours
Highest protein content of any protein type
Super quick absorption rate for maximising recovery and muscle gains
90% protein content per scoop!
Lowest fat and sugar content of any whey protein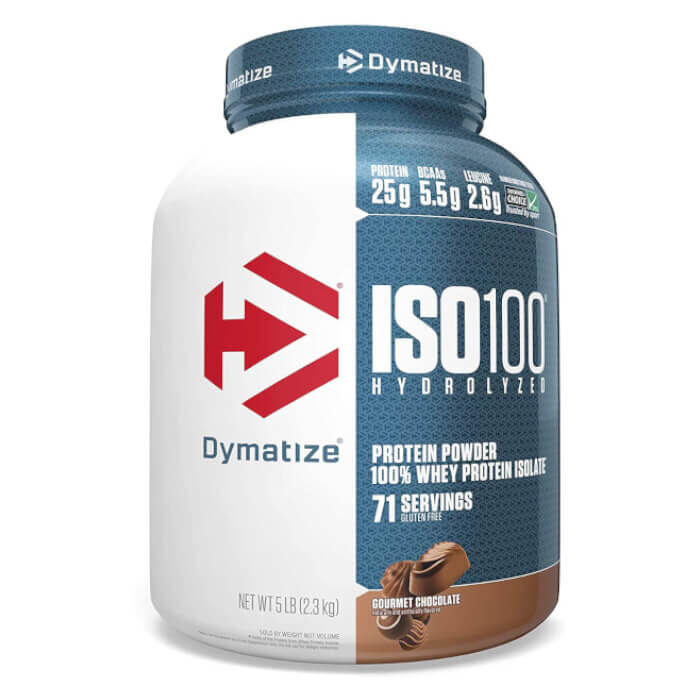 ISO-100 has been rated one of the best Hydrolysed Whey Protein Isolates on the market because of the quality of the protein itself. Nearly 90% protein content per scoop and also being a smaller scoop than a regular whey protein powder, Iso-100 delivers a quicker absorbing protein shake without the worry of bloating like some whey protein powders give.
Being such a low caloric shake, ISO-100 can be enjoyed throughout the day either as a protein snack or as part of a larger meal just simply to increase the protein intake for the day.
Being one of the most successful companies to produce hydrolysed whey protein isolate in the market, Dymatize has created a product which is suitable for anyone who is looking for a low calorie, low fat and low sugar protein powder and containing the best quality protein on the market.
Ingredients
Dymatize ISO 100 900g Gourmet Vanilla
Directions
Add one heaping scoop to 12 ounces or 350ml of water, juice or milk. Mix for 15 seconds or until completely dispersed. For maximum results, take 2-3 servings daily.