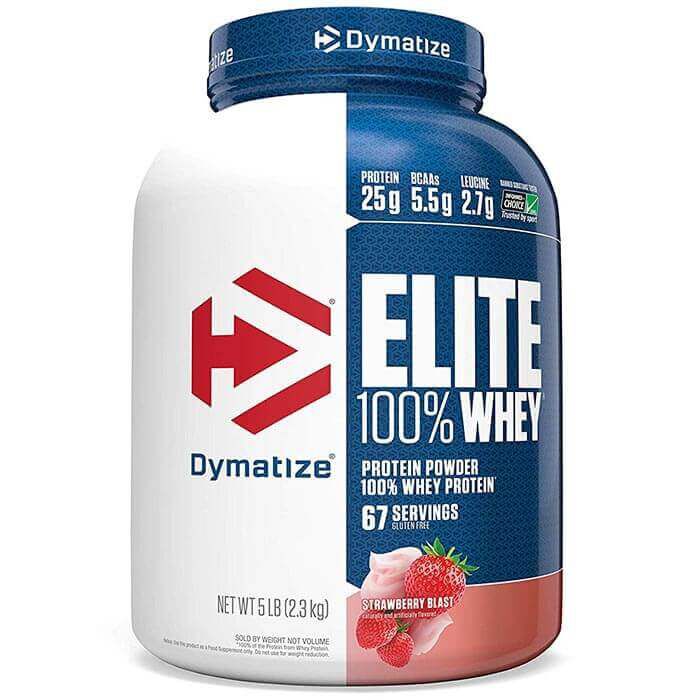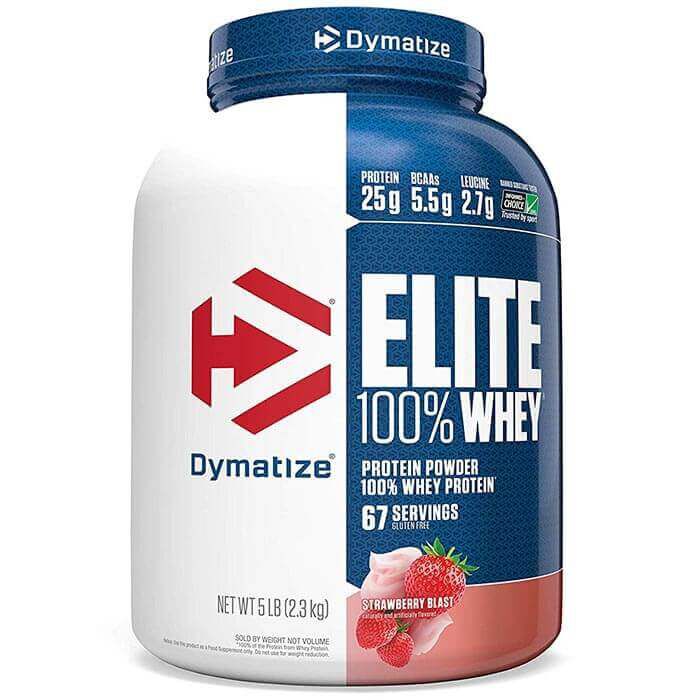 Elite Whey 2.1kg Strawberry Blast
Product Guide
One of the most popular whey protein in the market
Contains three types of Whey Proteins
25g of High Quality Protein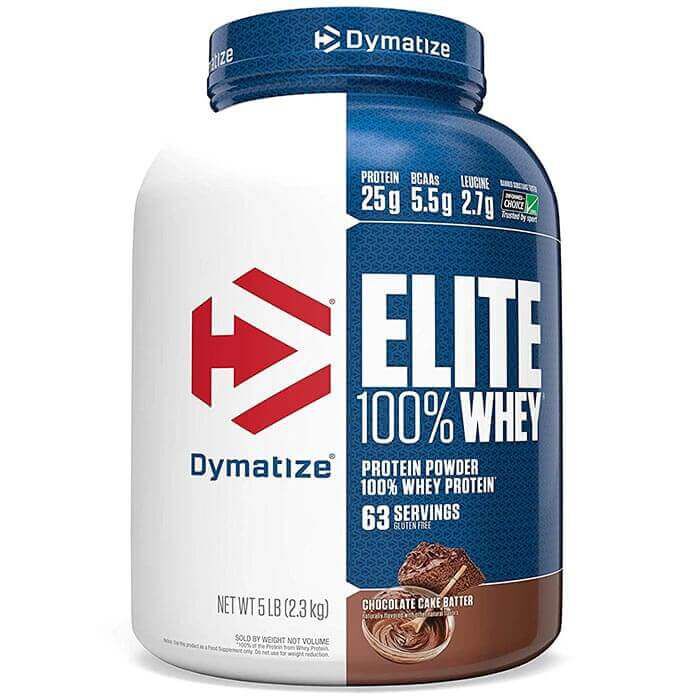 With a generous 24g of protein in each serving and no added sugars, Elite Whey gives you a blend of whey isolate, hydrolyse and concentrate to make sure you are getting the rapid release rate needed to build lean muscle and recover after training. Elite Whey is not only nutritionally good; it tastes great too, as one of the first brand to bring out some really innovative flavours!
For optimum results take 1 serving of Elite Whey 2-3 times a day, in the morning, after training and in the evening. Elite Whey is a protein which can be used year round to ensure you maximise recovery at all times.
For healthy adults looking for a fast release high quality protein to improve their recovery after exercise as well as anyone seeking a protein low in fats and carbs with great flavour to make dieting easier.
Ingredients
Dymatize Elite Whey 2.1kg Strawberry Blast
Directions
Add 1 level scoop of Elite Whey to 5-6 ounces of water or milk. Stir, Shake or blend for 20 seconds, or until completely dispersed, then drink immediately.