Mars HI Protein Powder
Product Guide
Each pouch contains 25 servings
Only 3.5g sugar per serving
Indulgent chocolate bar taste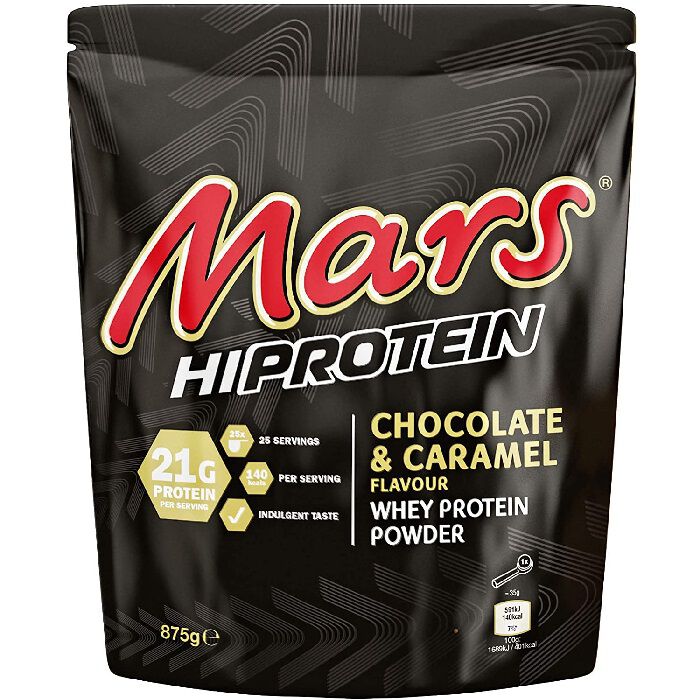 Who doesn't love a Mars Bar? Get the tasty chocolate caramel taste without ruining your diet. High protein shake to aid muscle growth and repair.
Mars HI Protein Powder can be used any time you need a serving of protein. Handy to consume around workouts or between meals.
Fans of the Mars candy bar will love the taste of Mars HI Protein Powder while dieting.
Ingredients
Mars Mars HI Protein Powder
Directions
Use the handy scoop provided to mix 35g of powder into 250ml of water and shake.