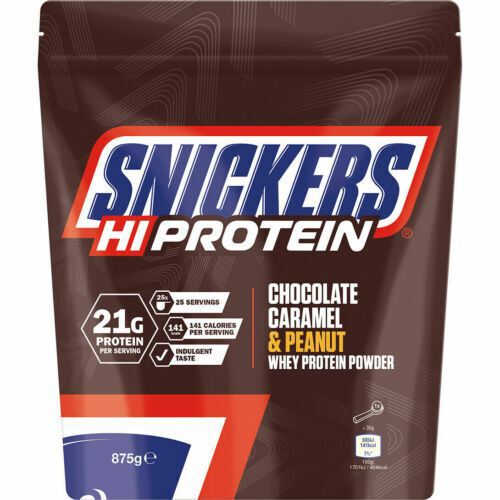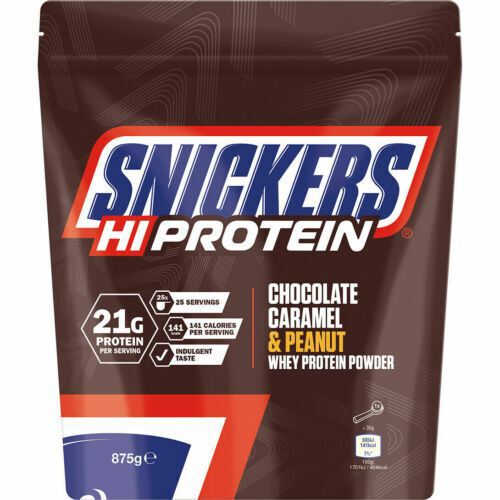 Snickers Protein Powder 875g Chocolate Caramel & Peanut
Product Guide
A protein-packed way to enjoy the Snickers taste
Perfect way to kill a chocolate craving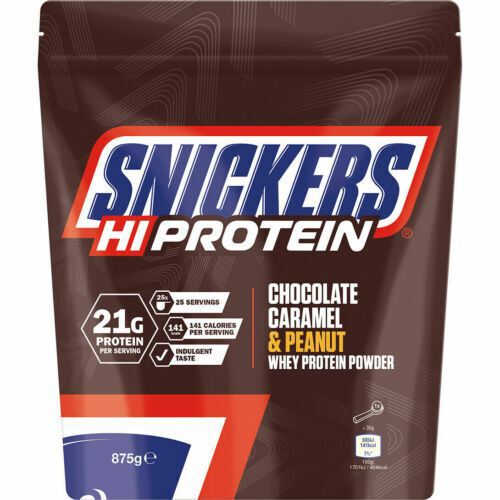 Enjoy the delicious flavour of one of the nations favourite chocolate bars with 21g of protein, 141 calories per serving and only 4g of fat. Protein supports the growth and repair of muscles!
Snickers Protein Powder can be used any time you need to top up protein in your diet. Perfect for a post-workout treat.
Do you love the Snickers chocolate bars? Then you'll love this Snickers protein powders too! Perfect for anyone who has a sweet tooth but is looking to make healthier choices and top up protein intake.
Ingredients
Mars Snickers Protein Powder 875g Chocolate Caramel & Peanut
Directions
Use the handy scoop provided to mix 35g of powder into 250ml of water and mix.