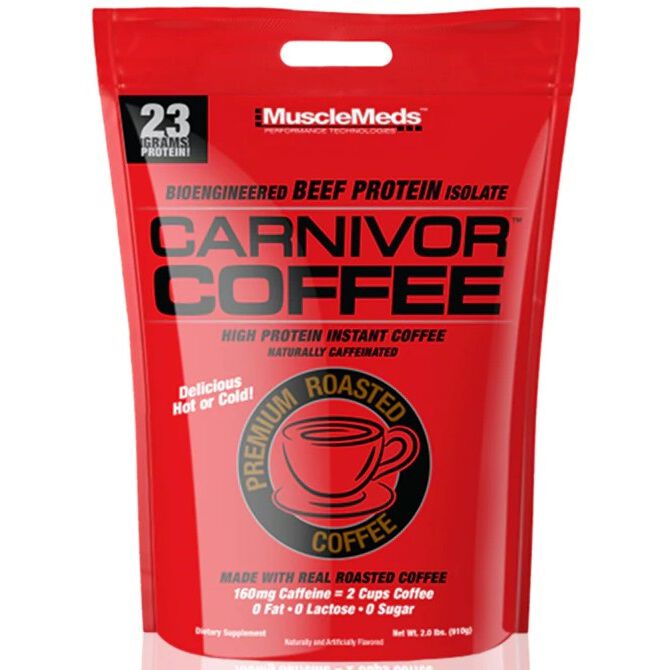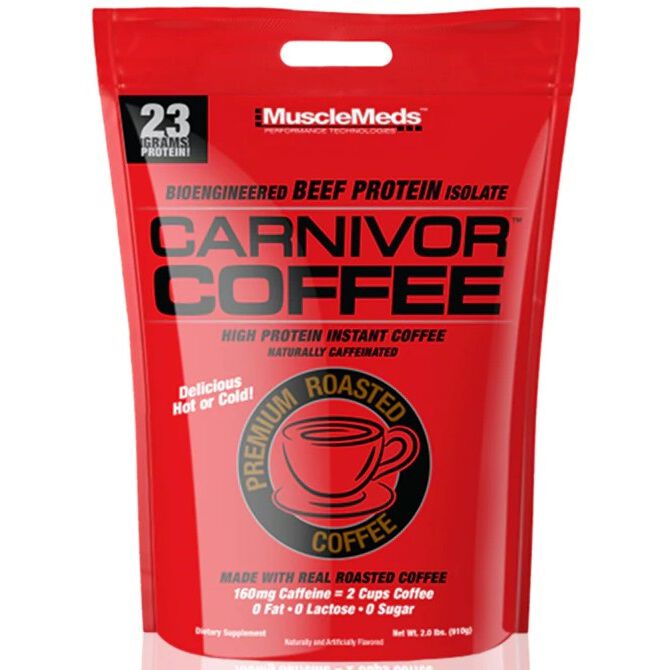 Carnivor Coffee 28 Servings Beef Protein Coffee
Carnivor Coffee 28 Servings
Beef Protein Coffee
Product Guide
Premium roasted coffee beans for robust flavor
160 mg natural caffeine equal to 2 shots espresso
0 fat, 0 lactose, 0 sugar, 0 cholesterol, 0 gluten
Contains Creatine and BCAAs
Delicious Hot or Cold – just mix and enjoy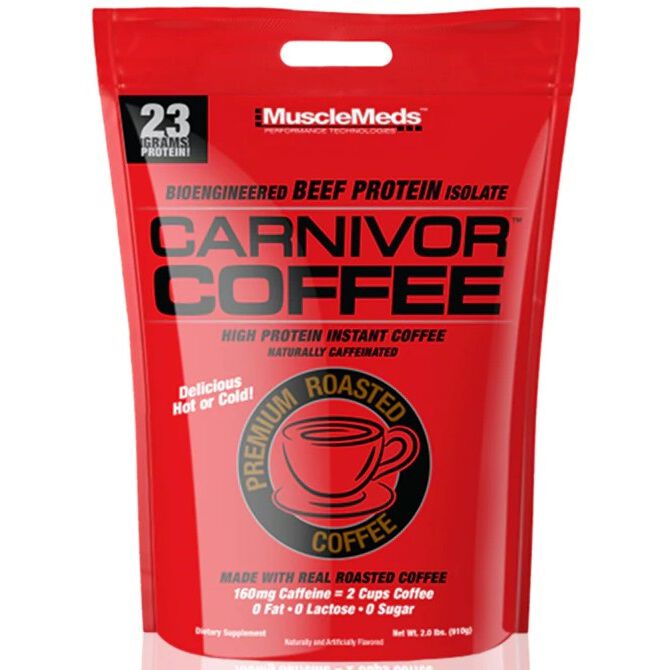 This high protein, low-carb, instant premium coffee is a great choice for a quick high protein energy drink.
Can be used any time you need to top up your protein intake, or a quick boost of energy from the caffeine content. The perfect pre-workout drink, or on-the-go breakfast for busy individuals.
CARNIVOR COFFEE is 100% dairy and lactose-free. That makes Carnivor Coffee an excellent, safe, and delicious choice for 2 out of 3 people that experience lactose intolerance. So, you can rest easy knowing that you can get a high-quality, fast-digesting protein with your premium coffee without any discomfort or digestive issues.
Ingredients
Musclemeds Carnivor Coffee 28 Servings
Directions
Mix 1 scoop CARNIVOR COFFEE with 6-8 fl. oz. of water, in a shaker bottle.