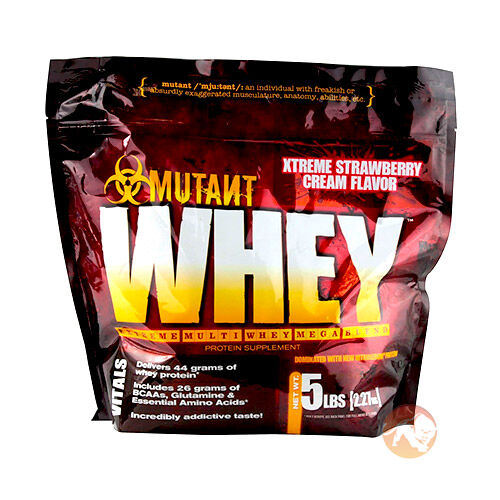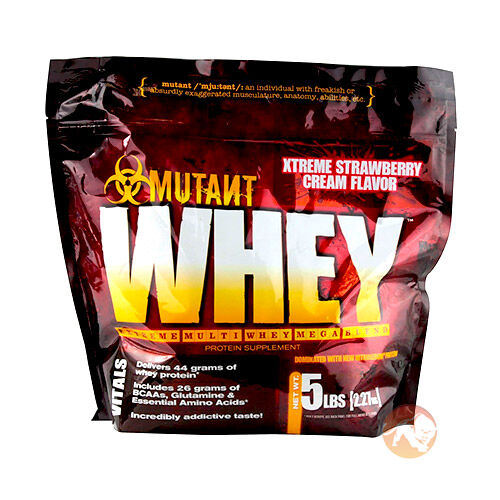 Mutant Whey 2.27kg Triple Chocolate
Product Guide
22g of protein per serving
8.5g of BCAA's and Glutamine per serving
Mixes easily for a smooth tasting shake
Multiple forms of whey protein
7g of carbs to help replenish glycogen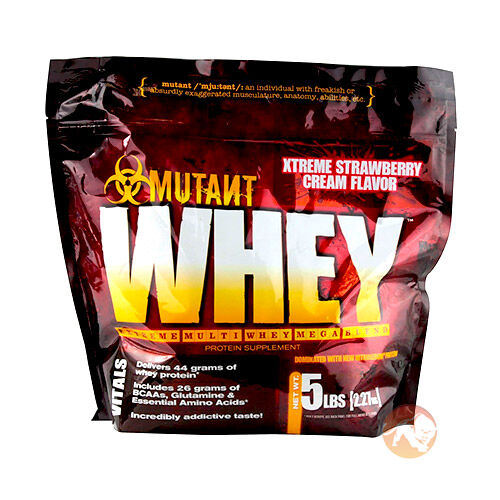 Mutant Whey is designed for athletes seeking to improve the rate at which they can build muscle and recover from exercise. It contains a blend of whey proteins which are regarded as the best form of protein due to their high concentration of BCAA's which make up approximately 1/3 of the amino acid pool in your muscles and which get broken down during exercise. With 7g of carbs as well Mutant Whey is designed to deliver targeted nutrition to your muscles after exercising.
Mutant Whey can be used at any time but is ideal after a workout. It is equally suitable whether you are bulking or dieting unless you are on a very low carb diet.
Anyone looking for a fast digesting whey protein with a little bit of carbs and a smooth taste will appreciate Mutant Whey.
Ingredients
Mutant Mutant Whey 2.27kg Triple Chocolate
Directions
Shake or mix 1-2 scoops (36-72g) of Mutant Whey with 250-500ml of water or preferably skim milk (250ml milk provides 8g protein). If you want to, adjust the amount of milk used up or down, to achieve a taste you prefer more.