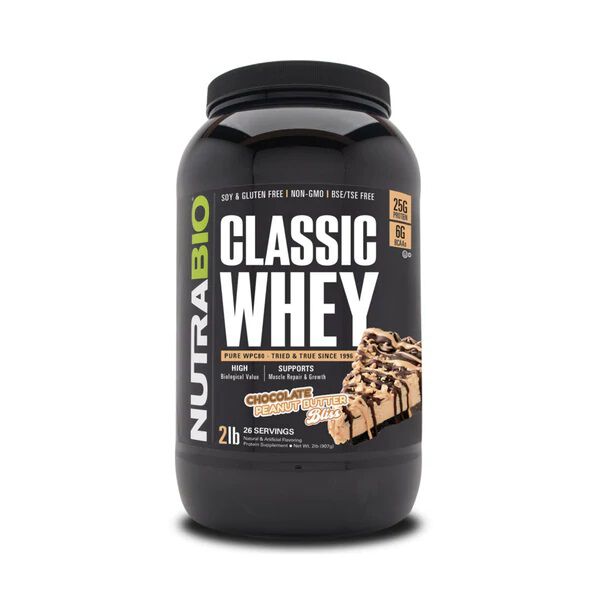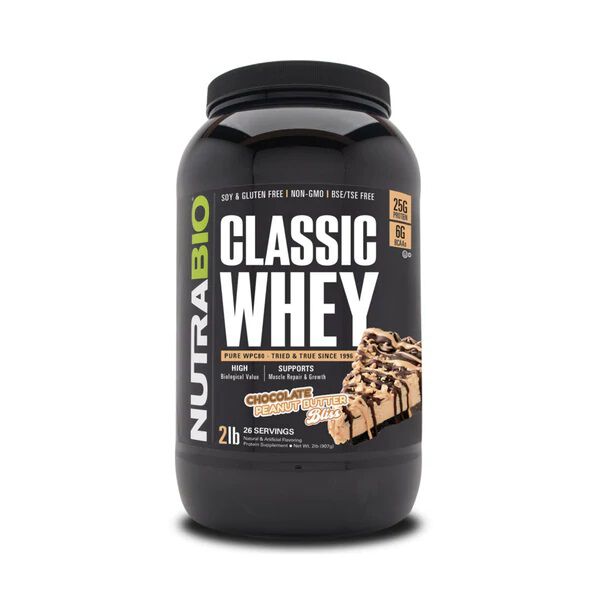 Classic Whey 907g Chocolate Peanut Butter Bliss
Product Guide
No Artificial Colours of Flavours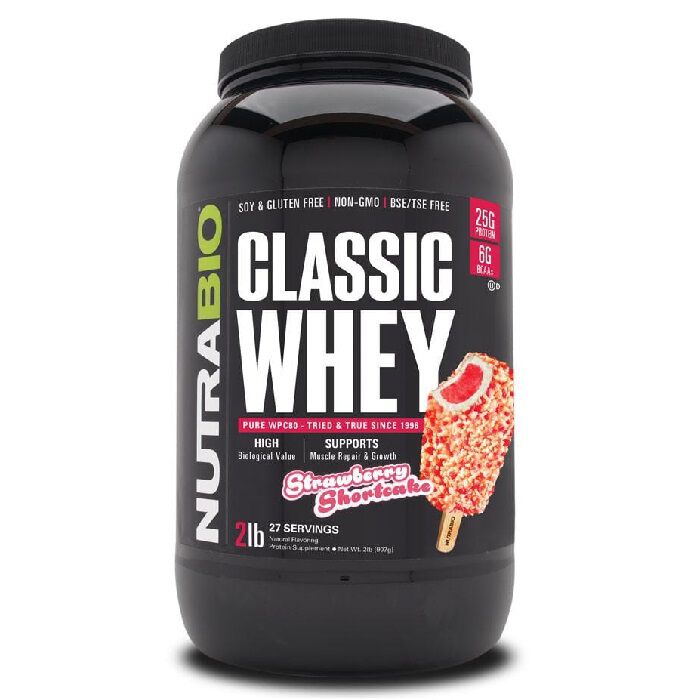 Classic Whey contains non-denatured whey protein concentrate that is guaranteed to be the freshest and purest protein available. It contains no fillers, additives or preservatives and is the purest and most affordable whey protein concentrate available.
Classic Whey is suitable for use any time of day, by anyone who needs a helping hand in reaching their protein goals from a great tasting and top quality source.
Nutrabio Classic Whey is OU kosher certified, with a low glycemic index and is safe for diabetics and bariatric dieters.
Ingredients
NutraBio Classic Whey 907g Chocolate Peanut Butter Bliss
Directions
Add 1 scoop with 6 oz. of cold water or your favorite beverage. (We'd say use beer, but we doubt that would taste very good.) Mix for 25-30 seconds. Vary the amount of liquid to meet your desired taste and consistency. Using nonfat milk instead of water will give you a thicker, creamier shake.