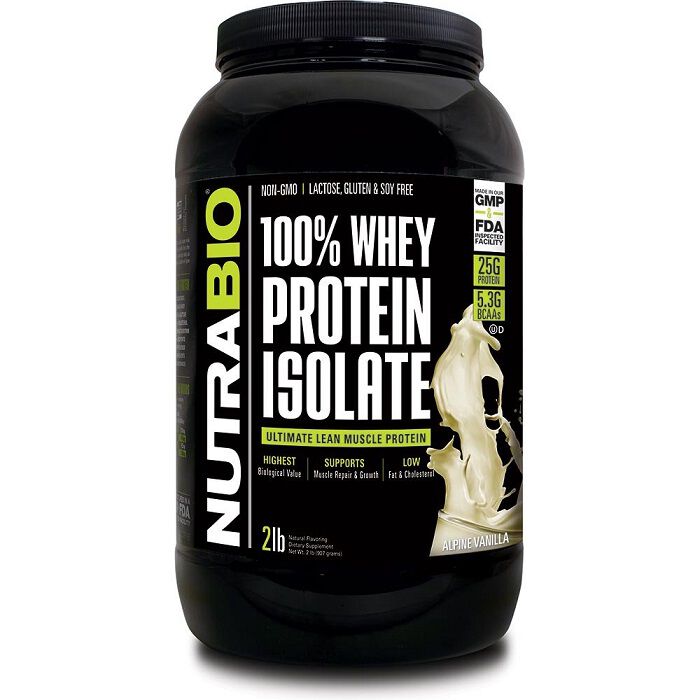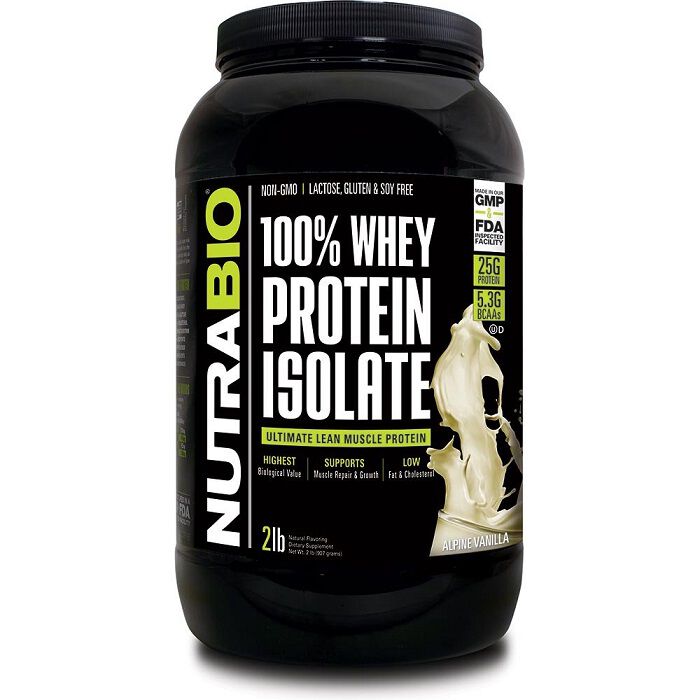 NutraBio Whey Protein Isolate
Product Guide
Gluten, soy, GMO and lactose free
Includes 5.3g branch-chain amino acids per serving
Only 110 calories per serving
'Protein Wars' champion in 2015 and 2016
Recovery and repair like you've never experienced before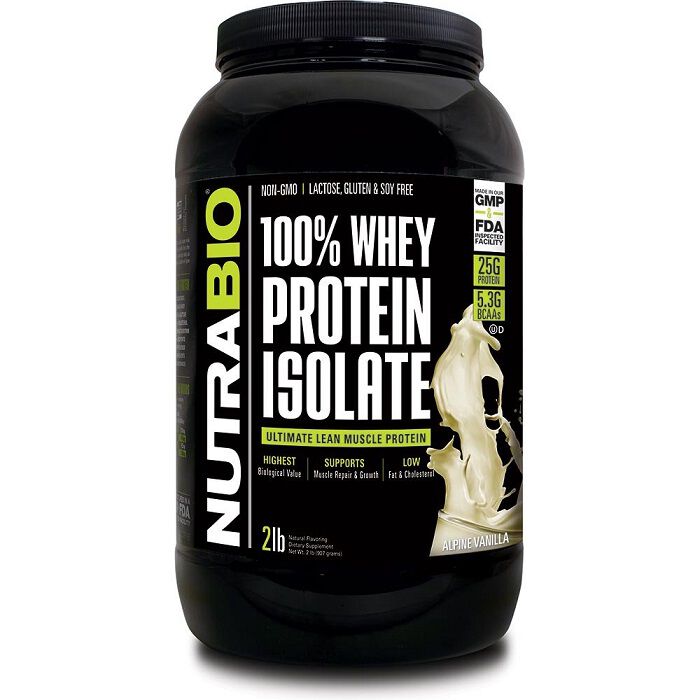 This is widely regarded as one of the best protein supplements available. Deriving from Whey Isolate, the content of protein itself is high, not being compromised by a high content of fat or carbohydrates. Featuring an extensive amino profile, you can also rely on this supplement for optimum recovery and repair. Only 110 calories, 25g protein per serving, 0g fat, it almost sounds too good to be true.
It is recommended to be consumed as a post-workout replenishment. Is as immediate as possible, due to your body's high need for nutrients to maximise protein synthesis. Consumption can be timed in between meals also.
This supplement is suitable for a wide range of dietary requirements; gluten-free, soy-free, vegetarian, lactose-free. It is also an ideal choice for people on low-carb and low-calorie diets. For those of you intent on stripping the fat and building the muscle, this is ideal.