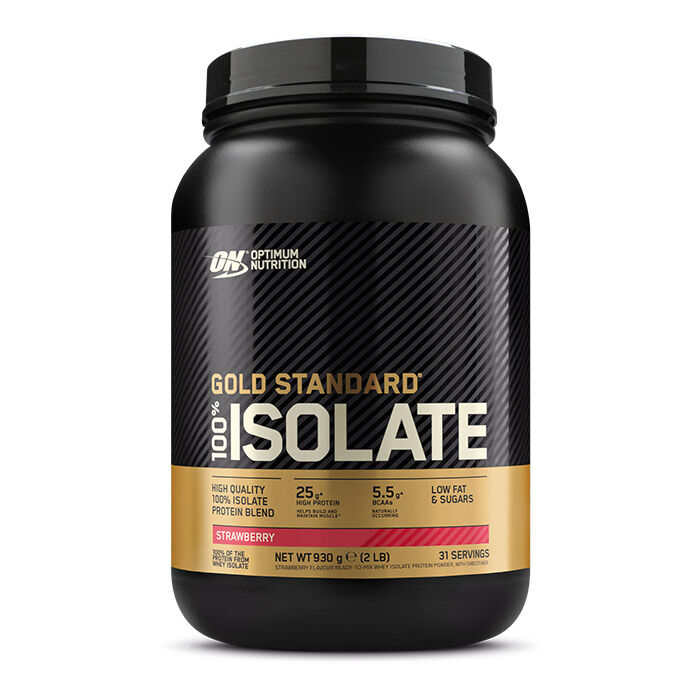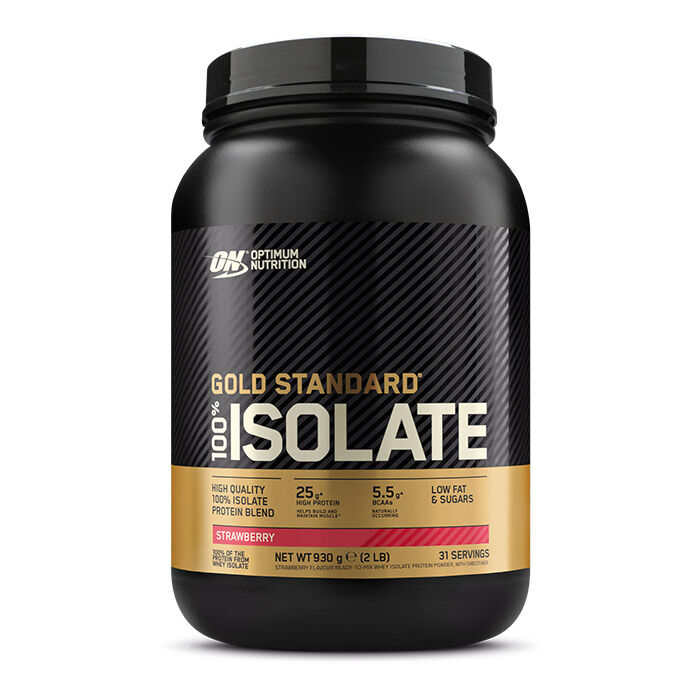 Gold Standard 100% Isolate 930g Strawberry Protein Powder
Type
Protein Powder: Whey Protein
Offer
Pick 2 FREE items at checkout for every £100 spent to a max of 6 items in total
Offer
Pick 4 FREE items when you spend £200+
Offer
Pick 6 FREE items when you spend £300+
Gold Standard 100% Isolate 930g Strawberry
Product Guide
At least 80% protein per serving
5.5g of naturally occurring BCAA's
Delicious flavours and superior mixability
4.3g of naturally occurring glutamine & glutamic acid
11.4g of naturally occurring essential amino acids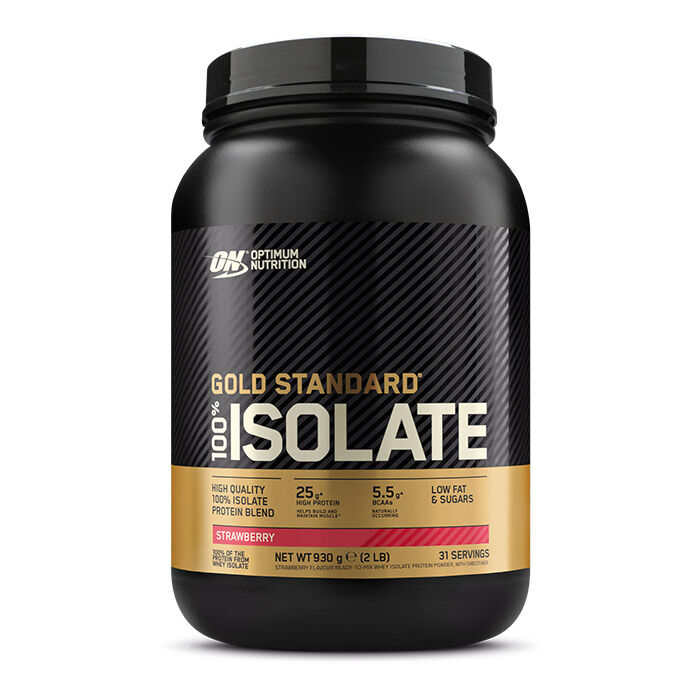 Optimum Nutrition 100% Whey Isolate contains hydrolyzed whey protein isolate. Whey isolate has a higher percentage of pure protein, meaning it can be virtually lactose free, carbohydrate free, fat free and cholesterol free. Consuming protein powders helps to increase net protein synthesis (net nitrogen balance) which repairs and builds muscle. Protein is a staple food in anyone's diet, especially those looking to gain or maintain muscular size and strength.
This protein is best taken post workout to replenish the amino acids and aid in muscle development and repair. Because of its great mixability you can mix this into oats, yoghurt, or just consume on its own! To increase protein intake over the day, drink inbetween meals (add a little peanut butter if you are feeling extra indulgent!)
Optimum Nutrition 100% Whey Isolate is great for anyone who is looking to add some extra protein into their diet. Whey isolates are particularly useful when dieting to ensure that no extra fat or carbohdyrates are being consumed, and calories are kept low. Protein contributes to satiety and this is particular important for those who are on a cut.
Ingredients
Optimum Nutrition Gold Standard 100% Isolate 930g Strawberry
Directions
Mix 1 scoop (30g) with 200ml of cold water and consume immediately