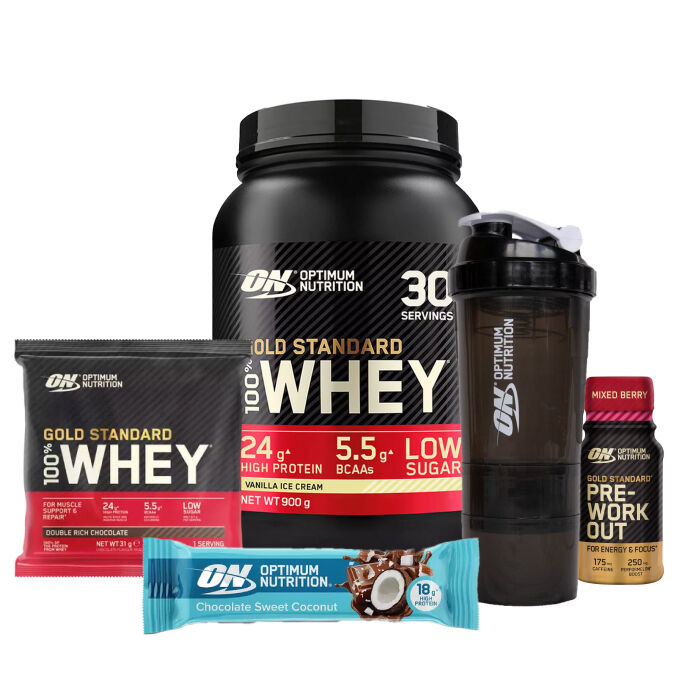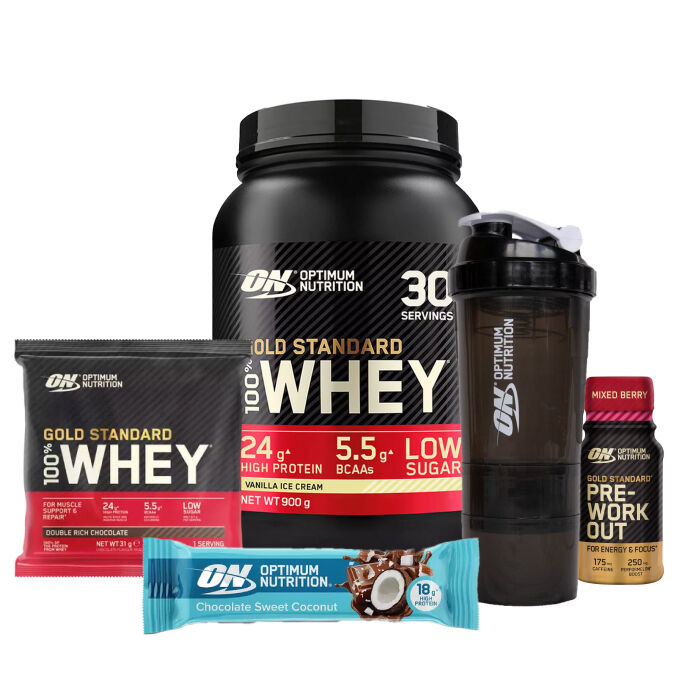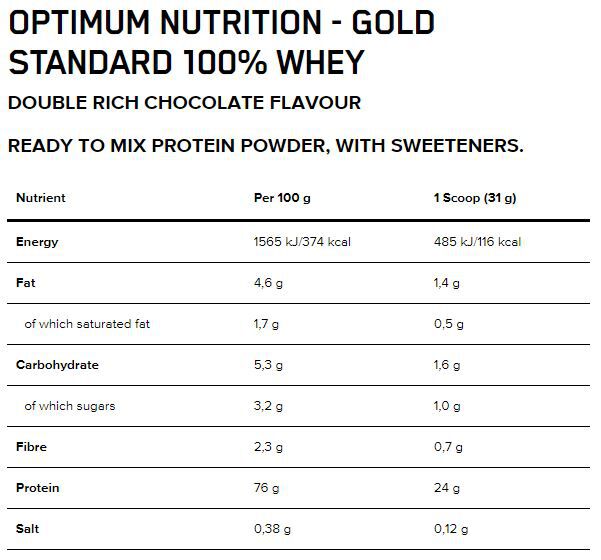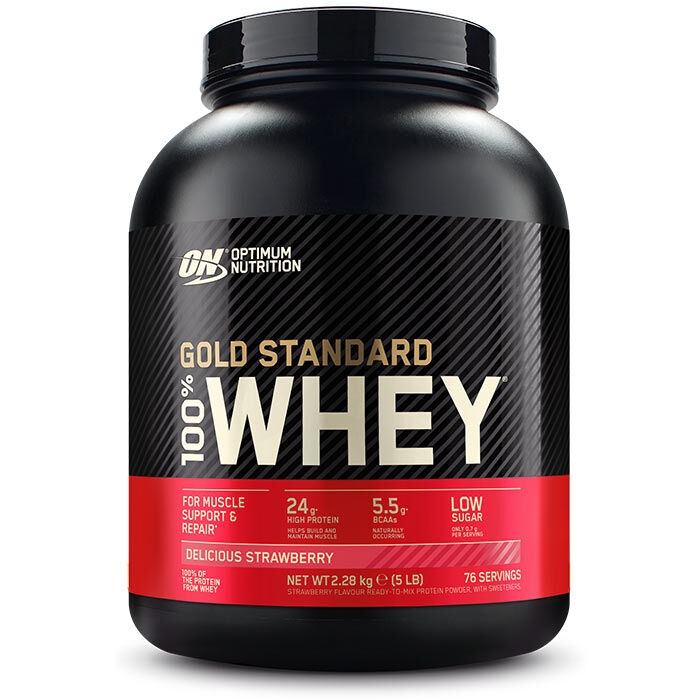 Gold Standard 100% Whey 2.27kg Extreme Milk Chocolate Protein Powder
Type
Protein Powder: Whey Protein
Offer
Spend £64.98 on Gold Whey any size for free bar, shot and shaker
Offer
Pick 2 FREE items at checkout for every £100 spent to a max of 6 items in total
Offer
Pick 4 FREE items when you spend £200+
Offer
Pick 6 FREE items when you spend £300+
Gold Standard 100% Whey 2.27kg Extreme Milk Chocolate
Product Guide
Premium whey protein with 24g protein per scoop
Highest quality whey, rich in fast acting isolates and hydrolysates
Rich in growth and recovery enhancing amino acids
Easy to digest formula with added lactase and digezyme
Instantised formula that mixes easily and tastes great
Versatile protein that can be used any time of the day
Best selling protein powder in the world
Low in fat and carbohydrates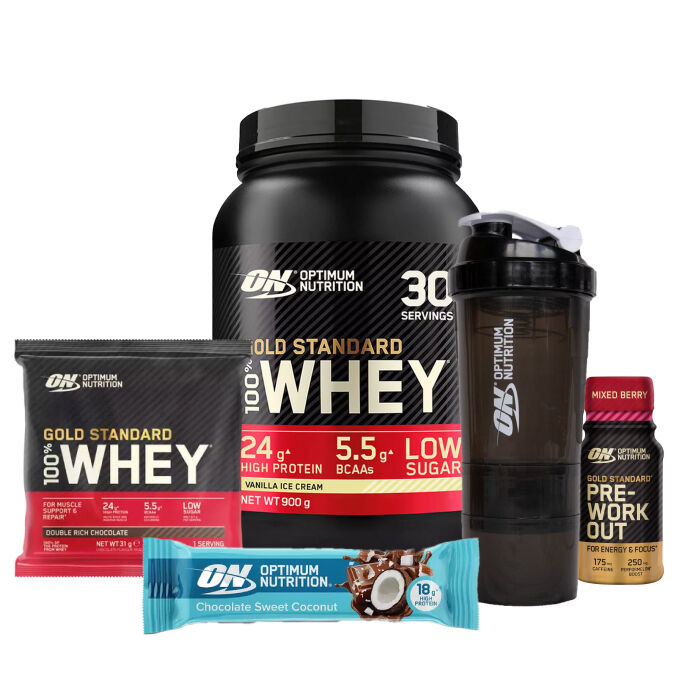 Gold Standard 100% Whey Protein Powder contains mainly of whey protein isolate which is higher in protein and lower in fat and sugar than other forms of whey protein making it superb tasting and ideal for muscle growth and recovery. With a rich amino acid profile, great taste and premium formula, Gold Standard Whey is in a class of its own and has been the world's best selling whey protein for decades.
Gold Standard 100% Whey Protein is fast absorbing so is best enjoyed first thing in the morning and/or during the 30 minutes just before or immediately after training. Take with milk at night for the perfect fast/slow shake. Can also be enjoyed as a snack to increase the daily protein intake during long working hours.
Anyone looking to gain muscle or looking to increase their protein intake to help support their quest for a leaner, fitter body. Gold Standard Whey can be taken by male and female athletes.
Ingredients
Optimum Nutrition Gold Standard 100% Whey 2.27kg Extreme Milk Chocolate
Directions
To encourage a positive nitrogen balance, consume approximately 1 gram of protein per pound of body weight per day from a combination of high protein foods and supplements. The recommended way to use Gold Standard Whey Protein is simply to mix it with water in a shaker cup. If this doesn't take your fancy, you could also pair it with your favourite dairy or plant-based meal.