PB2 Performance Peanut Protein
Product Guide
Suitable for vegan and gluten-free diets
20g of protein per serving
Suitable for blending, baking and mixing
Sweetened with monk fruit extract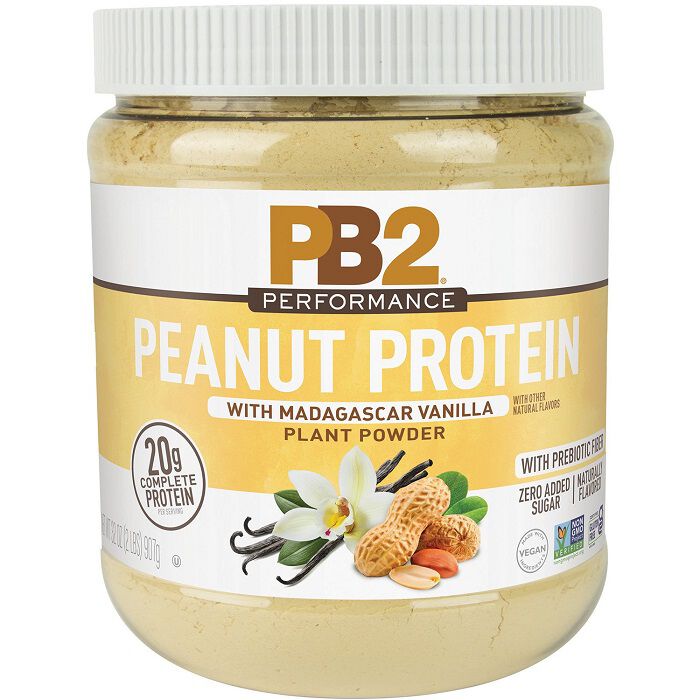 This is a clean powder. By that, there is no animal protein, no artificial flavour, no added sugar, and only 190 calories. Despite this, you're still acquiring 20g worth of plant-based protein in one serving. It makes a great addition to your protein shake and a sweet-ass flavour that won't leave the tongue.
Whenever you like! The versatility of this powder is astonishing! If you wish to add a nutty flavour to your protein shake, or to the brownies that you're baking, reach in the cupboard for the PB2.
This powder is the right one for you if you are after something low-calorie, plant-based full to the brim of protein. Unfortunately, it is not recommended for you if you have a nut allergy, but gluten-free and vegan diets are applicable.