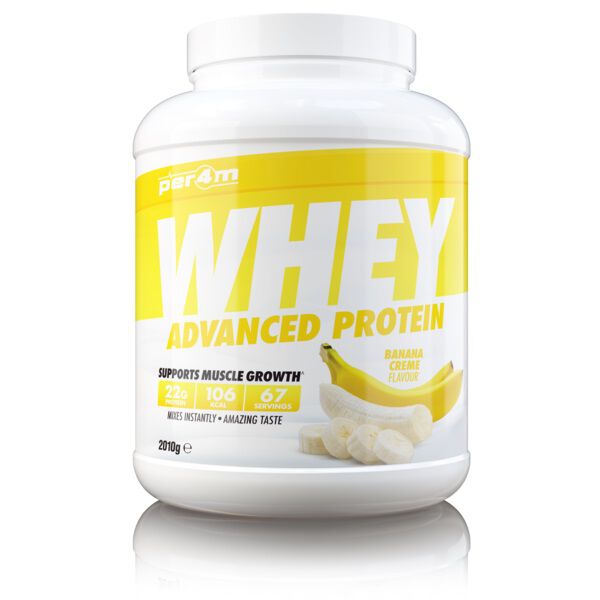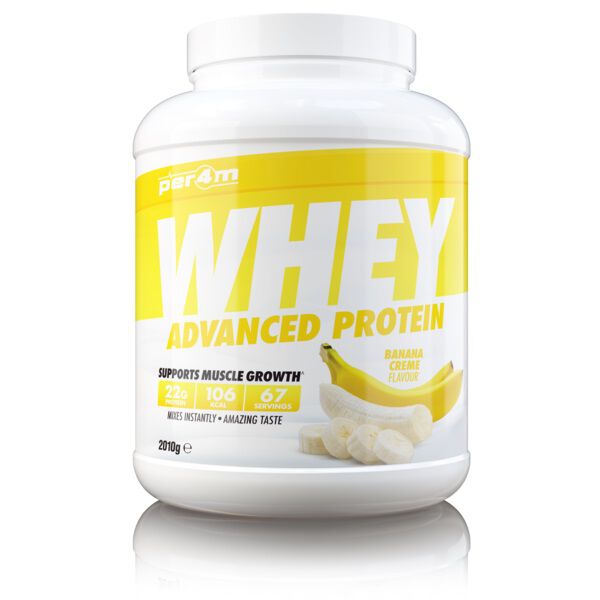 Per4m Whey Protein 2.01kg Banana Cream
Product Guide
21-22g protein per serving
Helps support lean muscle growth
Gluten free and suitable for vegetarians
Variety of delicious flavours available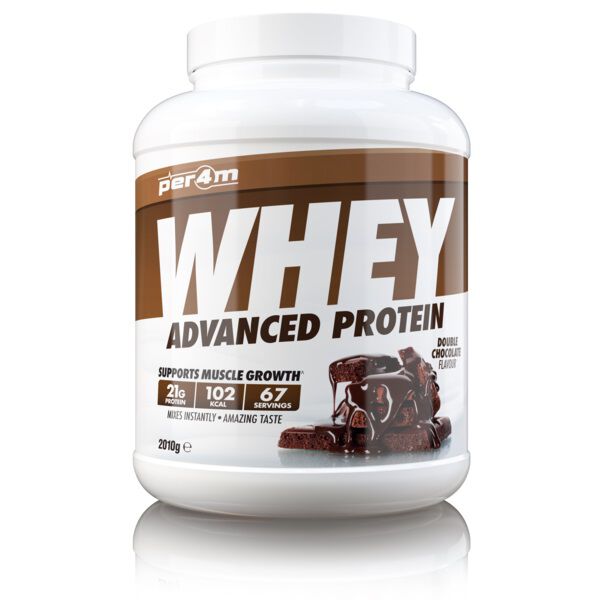 Daily protein intake should be a staple for anyone involved in regular sport & exercise. In sport science it is widely accepted that athletes, due to their high level of training, can require a greater intake of protein to help support the growth and maintenance of lean muscle.
Consuming 1-2 shakes per day in addition to your daily meals is a great way to increase your overall protein and calorie intake to support your own health and performance goals.
Per4m digests easily, is low in carbs and fat and available in a variety of tasty flavours, making it a great choice for anyone!
Ingredients
Per4m Per4m Whey Protein 2.01kg Banana Cream
Directions
Mix 1 scoop with 200ml of water or milk in a shaker or blender. Consume 1 serving between meals and another immediately post exercise or physical activity.