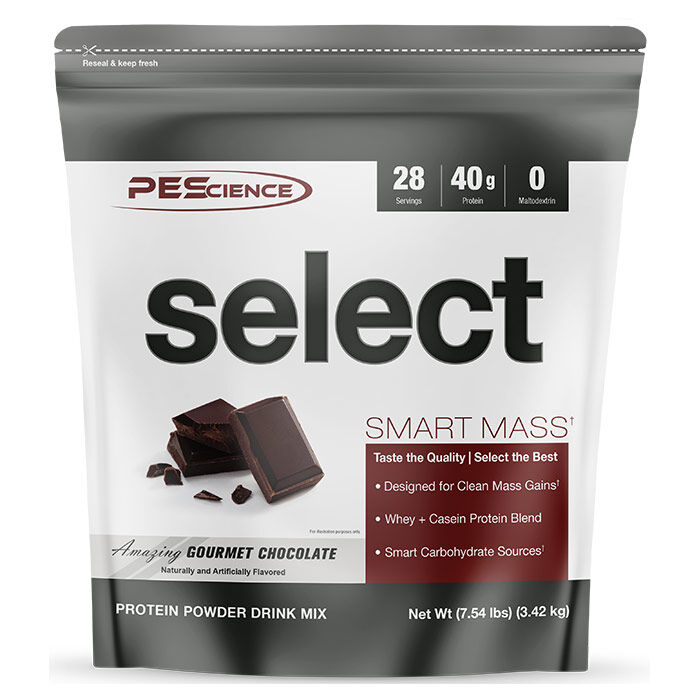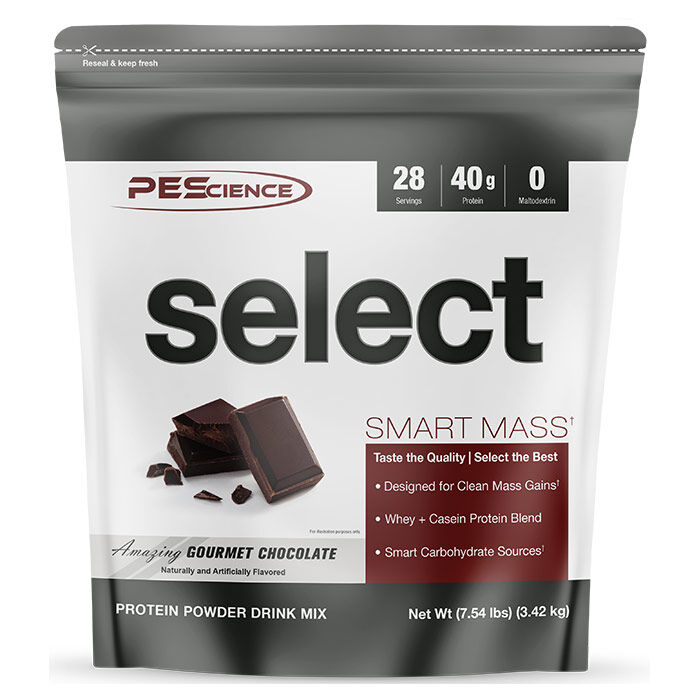 Select Smart Mass 28 Servings Gourmet Chocolate
Product Guide
40g premium whey and casein protein
60g low GI carbs and low sugar
Maltodextrin and filler free
Premium taste and texture
Bulk smarter with this product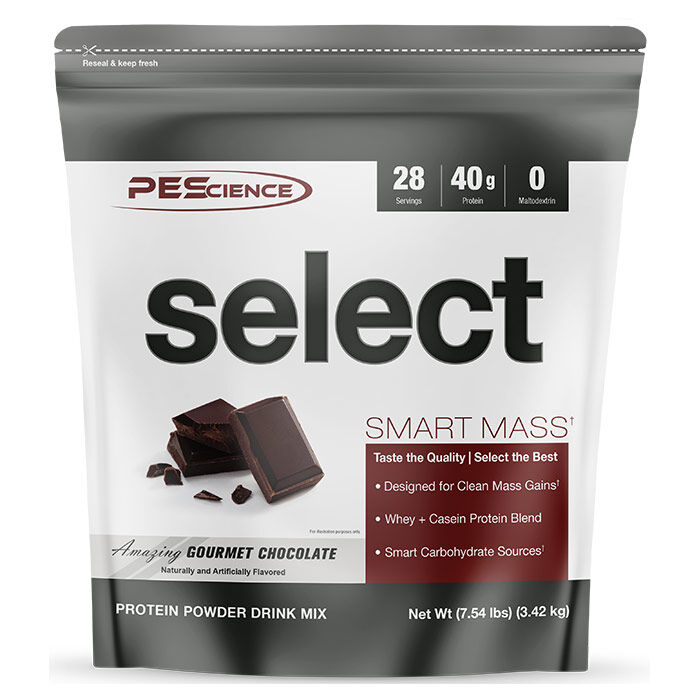 Select Smart Mass uses the smartest blend around, with a combination of both whey and casein protein. This provides a fast release of protein and amino acids from the whey protein, but a slow release from the casein. Containing no maltodextrin, added fats or unnecessary sugars, this mass gainer is the perfect product to set you up for that clean bulk.
This is the perfect product for post workout due to the fast absorbing protein from whey protein. Or alternatively you can use this before bed due to it containing casein which is a slow release protein. Mix with peanut butter or cocoa for a higher calorie drink.
This product is specifically designed for those who are looking to gain mass and size, but at the same time avoiding added fats and sugars that can go straight to the waistline. Keep that bulk clean.
Ingredients
PEScience Select Smart Mass 28 Servings Gourmet Chocolate
Directions
Blend 1 scoop (122g) with 500ml-700ml of water or milk (for added calories). Mix well, or if needed use a blender. Then consume immediately.