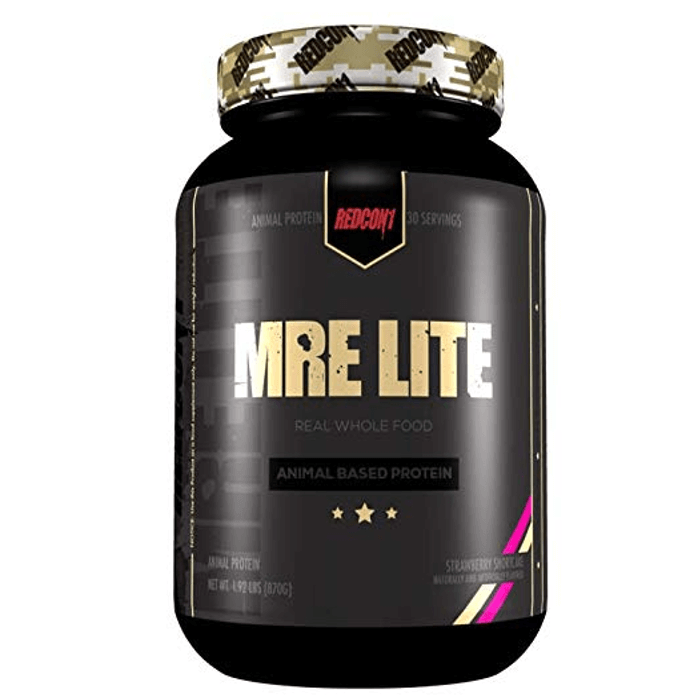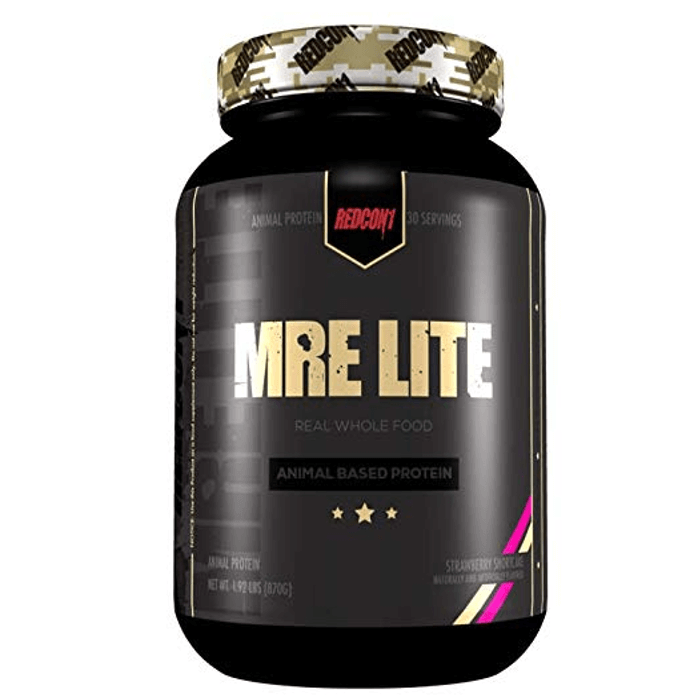 MRE Lite 870g Strawberry Shortcake
Product Guide
Real, whole food ingredients
Low in fat and saturated fat
Only 2g of sugar per serving
Great source of protein (24g per serving)
MRE Lite contains no whey protein, allowing for an easier digestion! Instead you get protein from beef, salmon, egg and chicken protein along with all the healthy benefits of brown rice protein, pea protein and MCT oil. With great flavours to choose from and only 134 calories per serving, you'd be beating yourself up if you missed this.
MRE Lite can be used anytime to substitute a meal to support weight loss. Because of the high protein content, this shake would be perfect as a post workout treat. The shake should be consumed in conjunction with a healthy balanced diet throughout the day.
For individuals who are looking for a meal replacement shake to help reduce their body-fat or for those individuals who are wanting to increase their protein content in their diet.
Ingredients
REDCON1 MRE Lite 870g Strawberry Shortcake
Directions
Mix 1 scoop of protein with 300-400ml of water (or milk for extra taste and calories) and shake well. You can also use this in a blender to add into smoothies and other recipes.