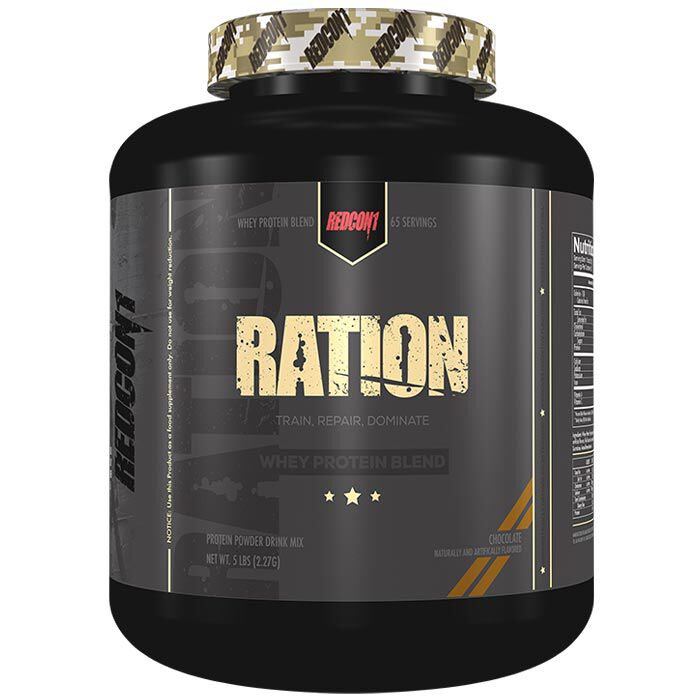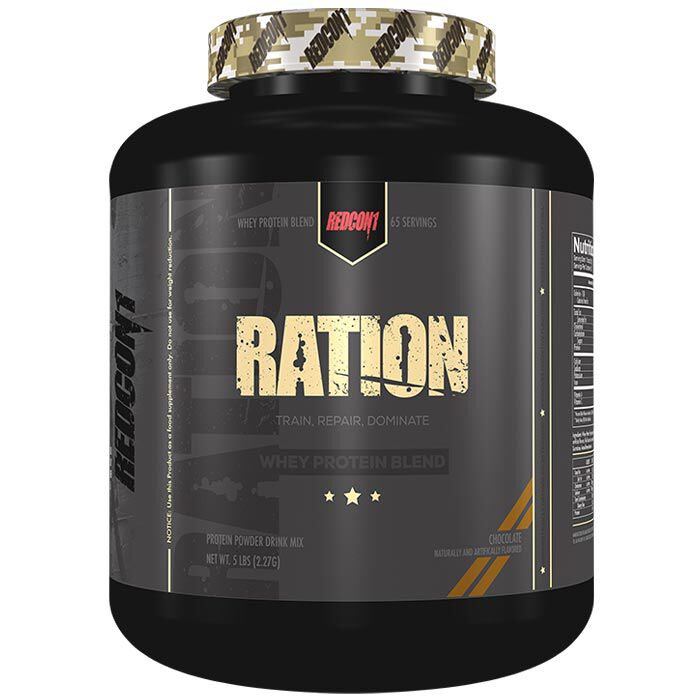 Ration 2.27kg Chocolate
Product Guide
Combination of hydrolysate and concentrate protein
Ration tastes delicious and mixes extremely well
Versatile amino acid profile
Increase anabolic state for building new muscle
Protein helps to repair and build muscle from training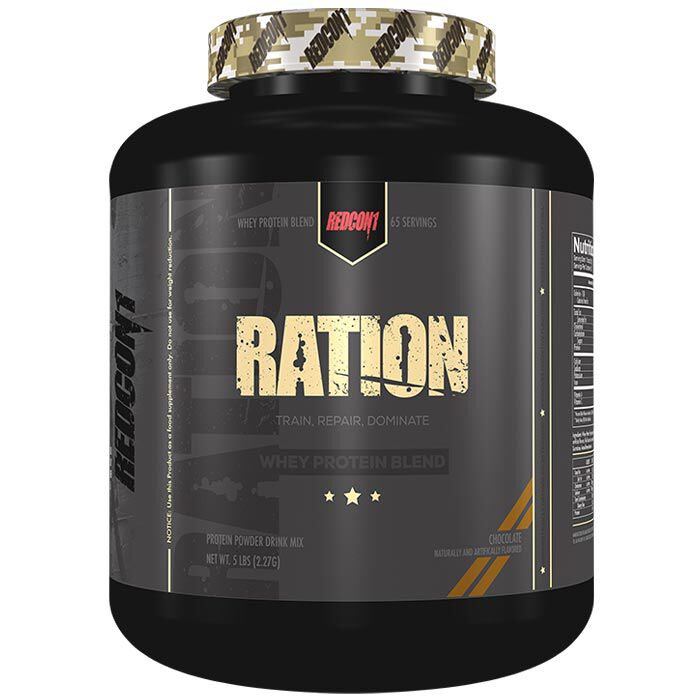 Redcon1 Ration contains a blend of whey hydrosylate and whey concentrate making it a convenient protein shake that has a high biological availability and mixes well. With a rich amino acid profile, great taste and premium formula, Redcon1 have certainly pulled this one out of the bag.
Redcon1 Ration is fast absorbing so is best enjoyed first thing in the morning and/or during the 30 minutes just before or immediately after training. Take with milk at night for the perfect fast/slow absorbing shake. It can also be enjoyed as a snack to increase the daily protein intake during long working hours.
Anyone looking to gain muscle or looking to increase their protein intake to help support their quest for a leaner, fitter body. Redcon1 Ration can be taken by anyone regardless of your athletic prowess.
Ingredients
REDCON1 Ration 2.27kg Chocolate
Directions
Mix 1 scoop of protein (35g) with 300ml of water, shake well and consume