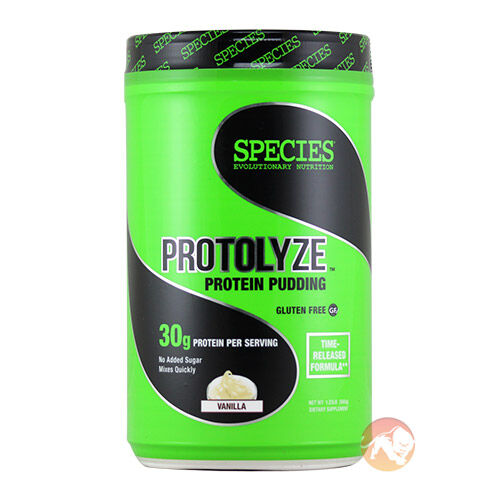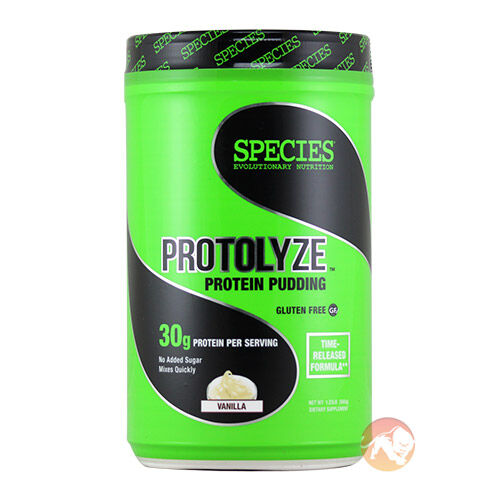 Type
Protein Powder: Protein Blend
Offer
Pick 2 FREE items at checkout for every £100 spent to a max of 6 items in total
Offer
Pick 4 FREE items when you spend £200+
Offer
Pick 6 FREE items when you spend £300+
Protolyze
Product Guide
The best tasting protein rich dessert or mousse available
Powered by 30g of protein mainly from high quality whey isolate
Mixes easily, within minutes and you have a tasty, fluffy dessert
Rich flavours that leave no aftertaste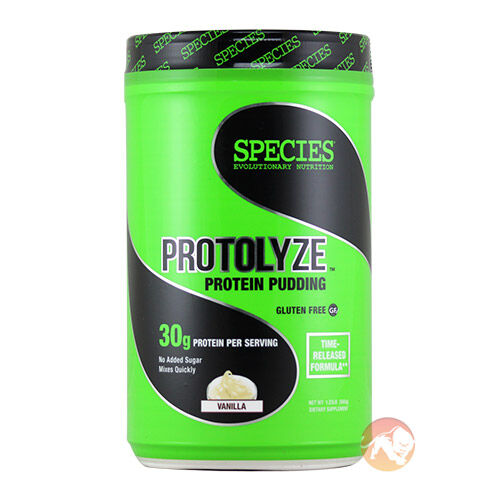 Species Nutrition's Protolyze joins an expanding list of protein rich dessert mixes but where it stands out is the quality of the formulation thanks to the first ingredient on the Protolyze list being whey isolate, arguably the best protein source of all and one which is both great for recovery but also speed and ease of digestion. With a choice of flavours and 30g of protein in a 150 calorie serving, Protolyze is probably the best quality protein dessert of them all and makes for a perfect treat after a tough session or simply to enjoy any time you want a quality protein hit.
Protolyze can be eaten whenever you like but its low calories make it particularly valuable on a diet when many dieters often struggle with cravings. Not only does Protolyze help soothe your sweet tooth but the 30g of protein helps increase fullness and keeps hunger at bay.
Anybody and everyone can enjoy Protolyze, if you like protein and you like desserts but never have had the two together in a form you liked then you need to try this.