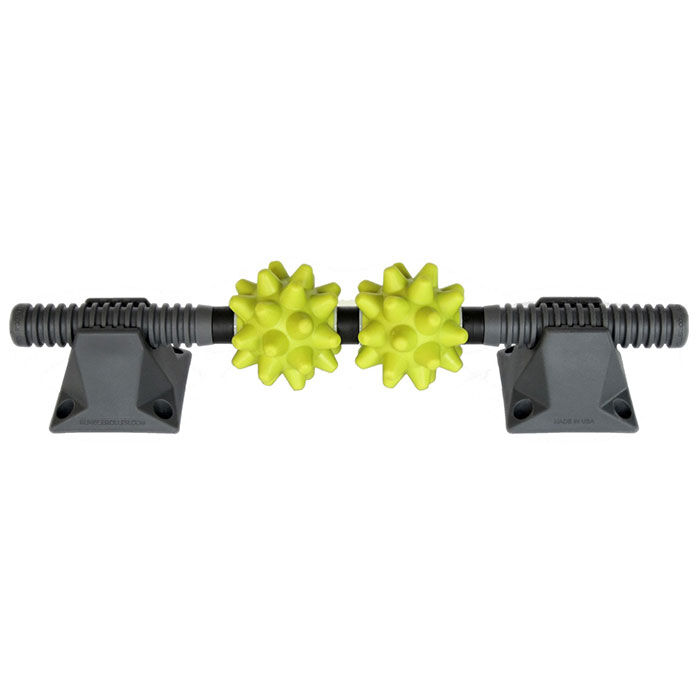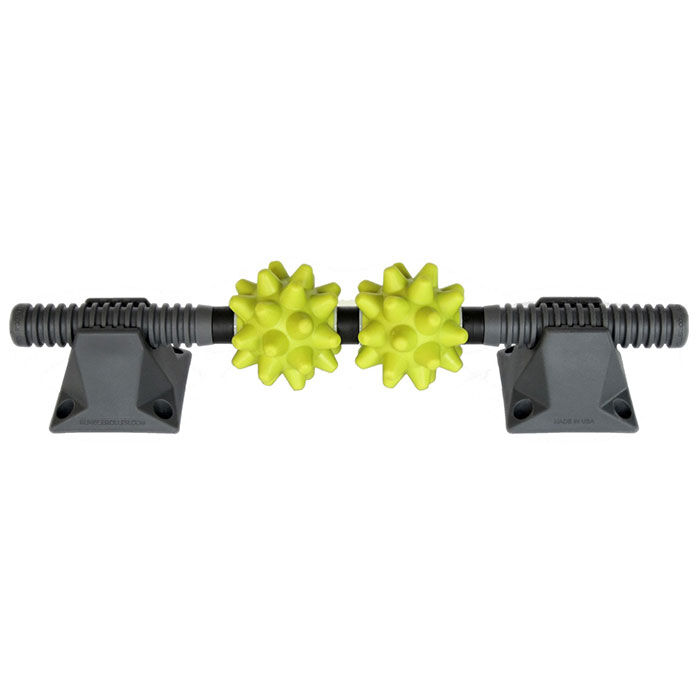 Beastie Bar and Stands with 2 Firm Beasties
Goal
Increased Flexibility
Type
Gym Accessory: Self Massage
Offer
Pick 2 FREE items at checkout for every £100 spent to a max of 6 items in total
Offer
Pick 4 FREE items when you spend £200+
Offer
Pick 6 FREE items when you spend £300+
Beastie Bar and Stands with 2 Firm Beasties
Product Guide
Allows for deep tissue massage at your convenience
First and only stick-type massager to enable true deep tissue massage
Uses a pair of Beasties with high profile bumps
Attachable to a wall or the Beastie Wall system
Hit those hard to reach places with detachable bars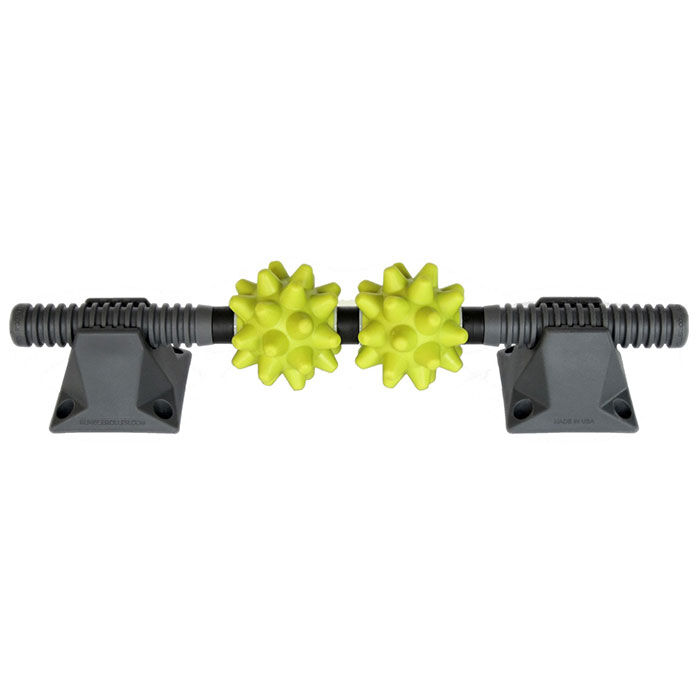 Deep tissue massage has many benefits such as stress relief and improved recovery following exercise. It works by improving circulation and therefore getting more oxygen and nutrients to the muscle. Not everyone can afford a massage therapist and so the Beastie Bar from Rumble Roller makes it easy and convenient for everyone.
It's great to use following exercise to speed up recovery, but can be used any time and anywhere.
Everyone whether bodybuilder, endurance athlete or a beginner in the gym will benefit from the Beastie Bar. Ongoing use is recommended rather than just when you feel stiff to ensure you always keep your mobility up and help prevent injury in the first place.