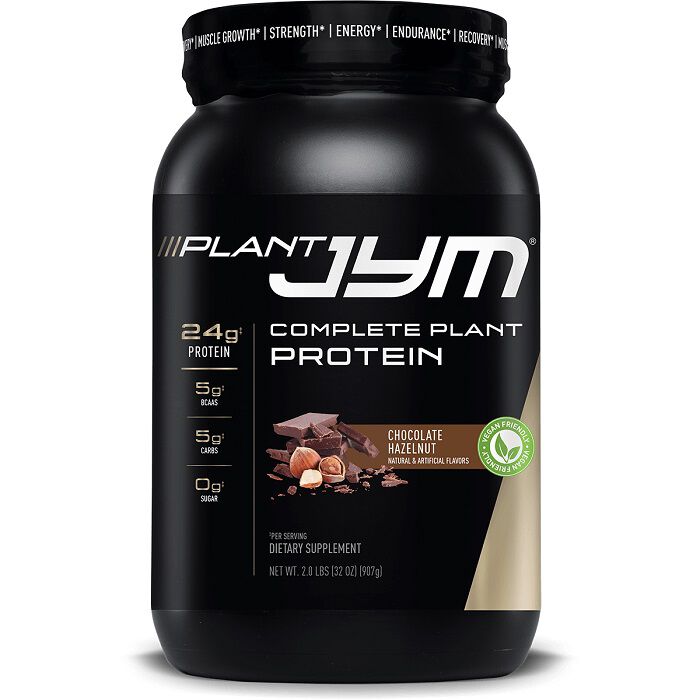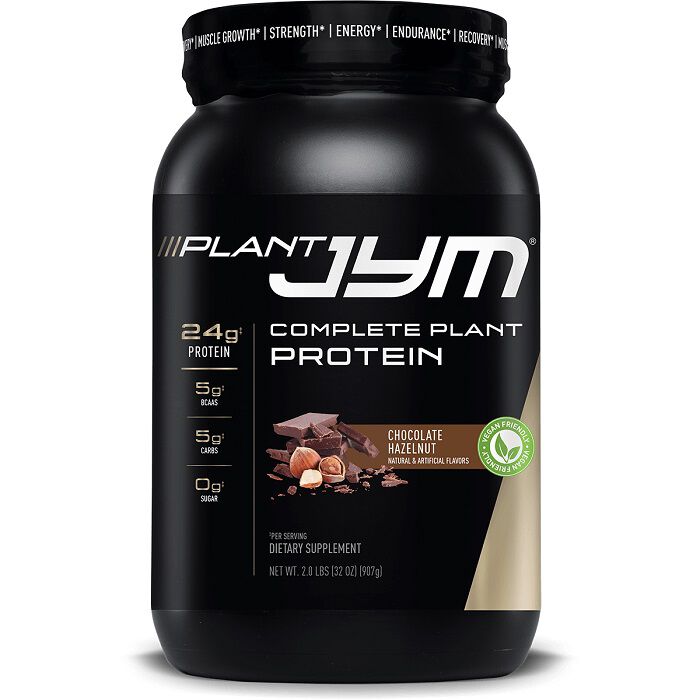 Plant JYM Vegan Protein Powder 907g Chocolate Hazelnut Vegan Protein
Offer
Save 50% on shipping when you spend £150 (UK is FREE over £50).
Plant JYM Vegan Protein Powder 907g Chocolate Hazelnut
Product Guide
24g of protein per serving
Only 5g carbohydrates per serving
No sugar, no soy, no lactose
Suitable for vegans and vegetarians
Thorough extraction and purification for elite taste and texture
Available in two delicious flavours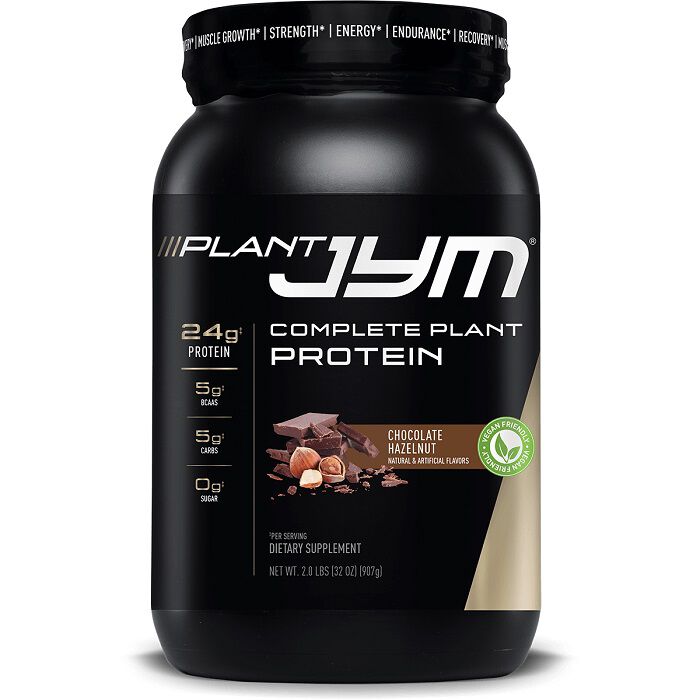 JYM Supplements have created this protein powder to accommodate the ever-growing demand for plant-based products. If you have worried that vegan protein won't satisfy your requirements for taste and texture, worry no more. A high-quality purification will have this protein powder leaving your taste buds happy, as well as your muscles thanks to the 24g of protein per serving content.
There are many choices for when you can consume a serving of Vegan Protein Powder; when you wake up, before bed, between meals, it's up to you! In relation to your workouts, however, the best results will come if you time your consumption within 30 minutes before you start or after you finish.
This can be consumed by anyone who has already tried the PRO JYM powder and wants evidence that the vegan alternative tastes and feels just as good. Vegans, vegetarians, and people who want to stay away from soy, lactose and sugar - this is the one for you.
Ingredients
JYM Supplement Science Plant JYM Vegan Protein Powder 907g Chocolate Hazelnut
Directions
As a dietary supplement, mix one (1) scoop of Plant JYM in 6-12 oz. of water depending on your preference for thickness and texture. For better results, consume Plant JYM within 30 minutes before workouts and within 30 minutes after workouts. Also consider taking Plant JYM when you first wake up each day, between regular meals, or before going to bed to help maximise lean muscle mass gains.