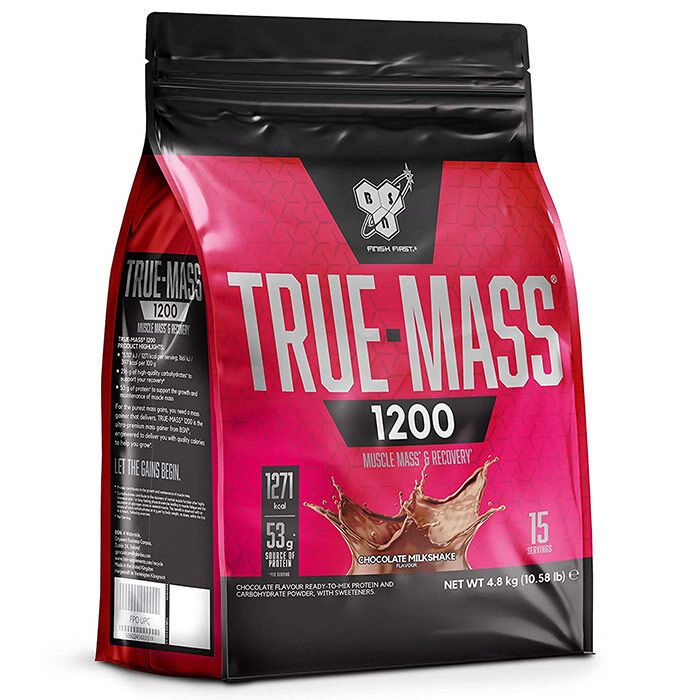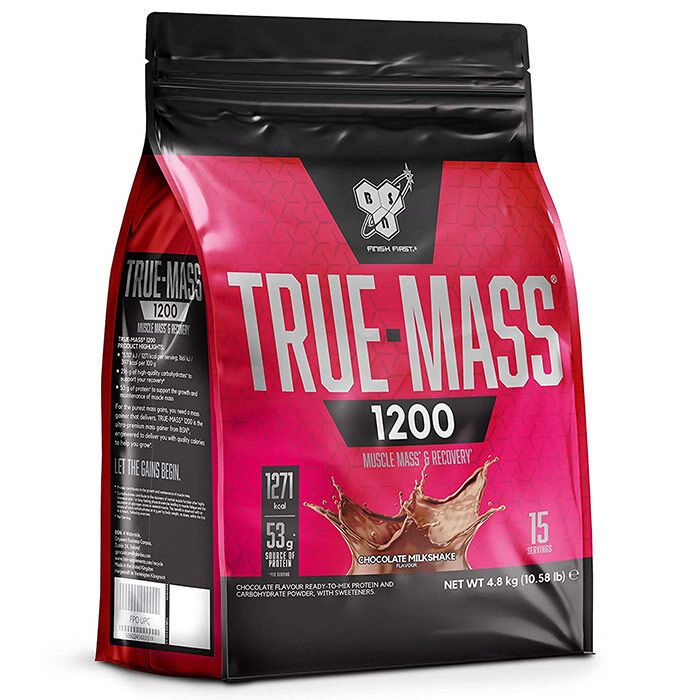 True Mass 1200 4.8kg - Vanilla Ice Cream
Product Guide
Enables rapid muscle gains
Six forms of Protein provides balanced amino acids profile
Incorporates glutamine to boost recovery
Sustained release formula to boost muscle gains while you sleep
Fibre to improve digestion
Rich in BCAA's to maximise muscle recovery and tissue repair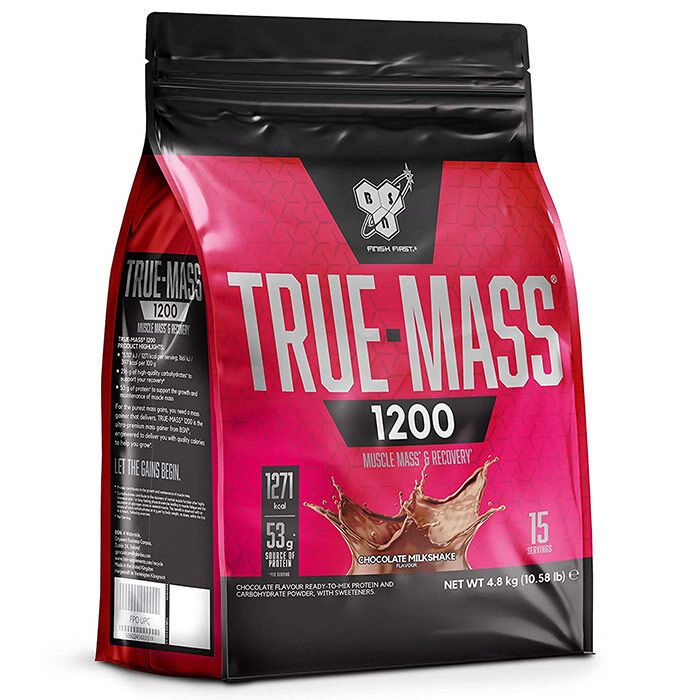 True Mass 1200 is formulated with one purpose in mind, to deliver rapid weight gains for those who struggle to ever gain weight when they rely on a good clean diet and protein shakes alone. By providing over 1/3 of your daily calorie needs in a single serving, True Mass 1200 gives users a potent combination of high energy density carbs to fuel performance, fats for health, and protein to boost muscle protein synthesis.
True Mass 1200 is a high calorie weight gainer so its use is reserved for those who need a lot of calories to increase their rate of muscle gains. It should not be used year round, only for short periods when weight gain is an overwhelming focus for the user as long term use makes fat gain more likely.
True Mass is best suited to underweight men, usually teenagers or those in their early 20's whose fast metabolisms can make weight gain difficult otherwise. True Mass 1200 would also be a good fit for someone who performs a lot of exercise which increases their needs for carbs and protein significantly.
Ingredients
BSN True Mass 1200 4.8kg - Vanilla Ice Cream
Directions
Mix 2 rounded scoops (320 g) with 470 ml of cold water. Recommended daily consumption of 1 serving per day.