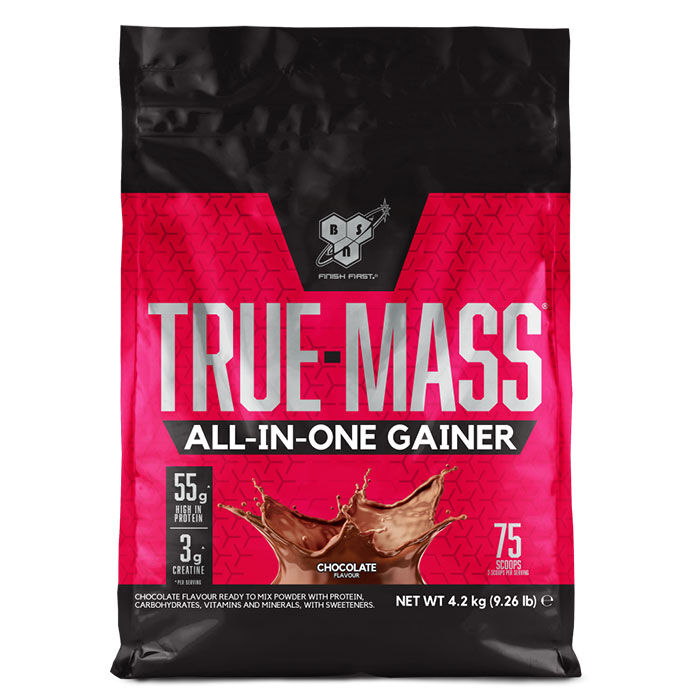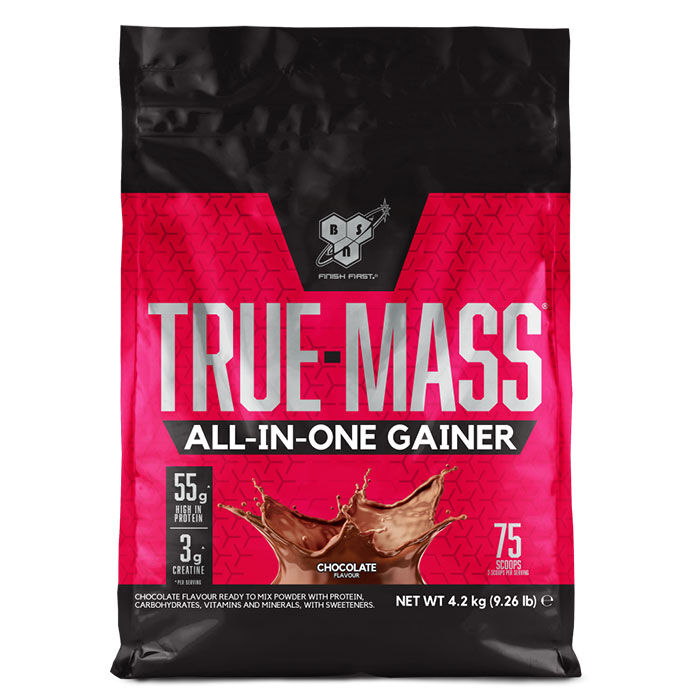 True Mass All-In-One Gainer 4.2kg Strawberry
Product Guide
All-in-One Mass Gainer for those with busy lifestyles
Contains over 50g of Protein per serving, sourced from Whey Concentrate, Isolate and Casein for prolonged protein release
3g of Glutamine and 3g of Creatine to maximise muscle growth and performance
Complex carbohydrates for long-lasting energy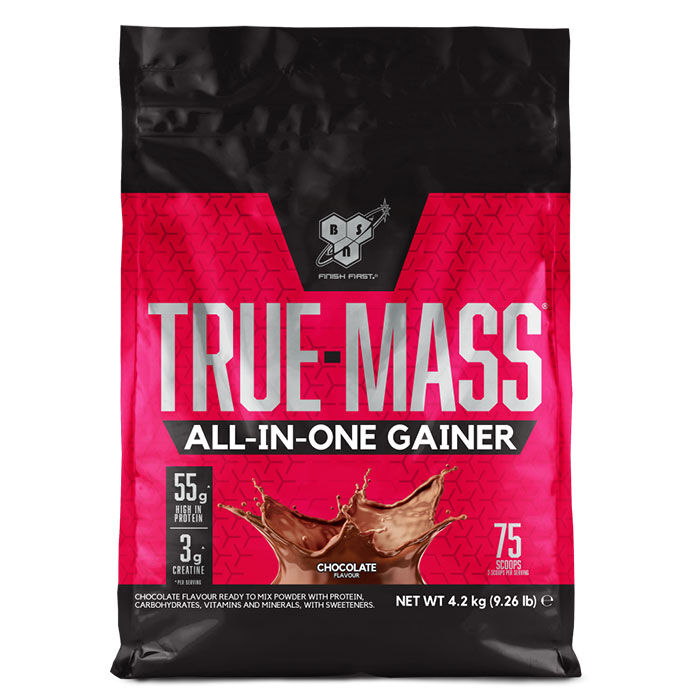 For a protein supplement that can supercharge your muscle gain and help you achieve your best physique to date, BSN offer your their All-In-One Mass Gainer. Available in two classic flavours: Strawberry and Chocolate - each serving contains over 50g of both fast and slow release Protein as well as 3g each of Glutamine and Creatine, to make sure your muscles have the capacity to perform t their best in the gym, and also recover optimally afterwards. Complex carbohydrates ensure you have long lasting energy, and it's powder form makes it super convenient for those who are constantly on the go.
Can be consumed at any time of day, however greatest benefit will be seen if consumed post-workout or in the morning.
Absolutely anybody looking to gain quality muscle tissue can find benefit in this product, due to it's convenience for consumption, and high calorie content enabling you to maintain a consistent calorie surplus.
Ingredients
BSN True Mass All-In-One Gainer 4.2kg Strawberry
Directions
For best results, take one serving (3 scoops) after exercise or between meals to achieve your goals. Let the gains begin.