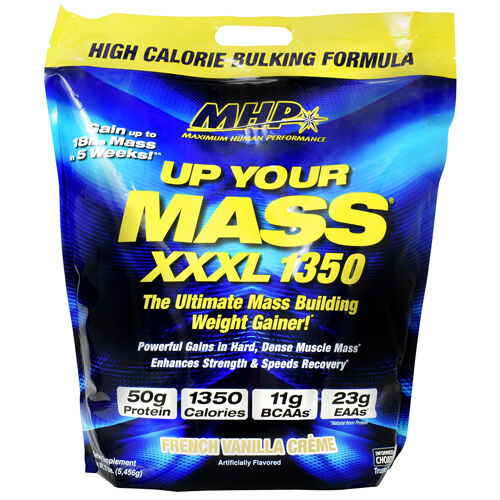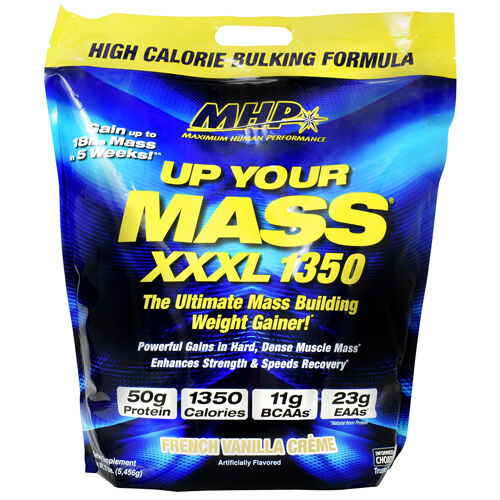 Up Your Mass XXXL 1350 Weight Gainer 12lbs French Vanilla Creme
Product Guide
50g protein - fast & sustained release protein blend
250g complex carbs per serving
11 grams of BCAAs and 23 grams of EAAs
Nutrient dense weight gainer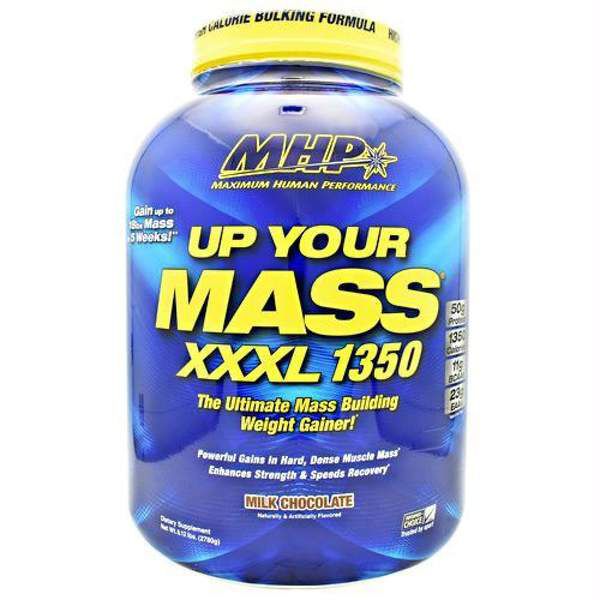 Struggling to get the calories in during your bulk? Top up your meals with a serving or two of Up Your Mass XXXL 1350 Weight Gainer per day.
Can be used at any time of day. Best utilised while trying to gain lean mass due to high calorie and protein content per serving.
For those looking to gain weight quickly and easily. Great tasting shake is easy to get down and give your body what it needs when training hard!
Ingredients
MHP Up Your Mass XXXL 1350 Weight Gainer 12lbs French Vanilla Creme
Directions
For maximum results, mix 6 scoops with 24 fl. oz. of water or milk in a shaker or blender. Take 1-2 servings daily.