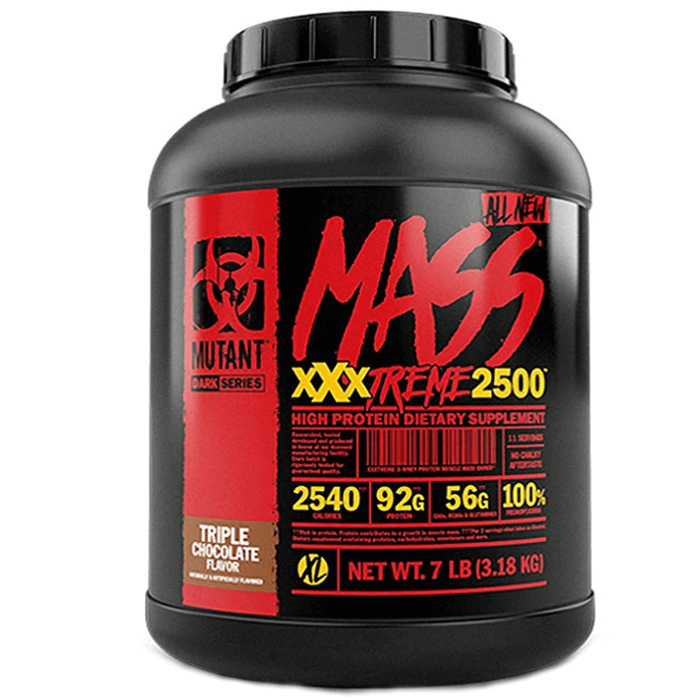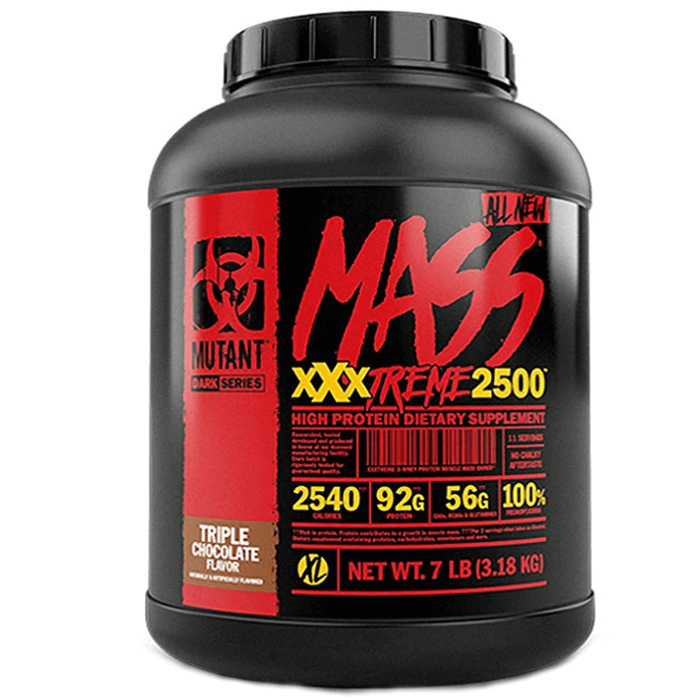 Mutant Mass Xxxtreme 2500 2.72Kg Triple Chocolate
Gainer Shake
Product Guide
Over 1000kcal per serving
230g of carbohydrates with 4g of sugars
Made from 100% pure whey protein
Added essential fatty acids
Contains BCAAs and L-glutamine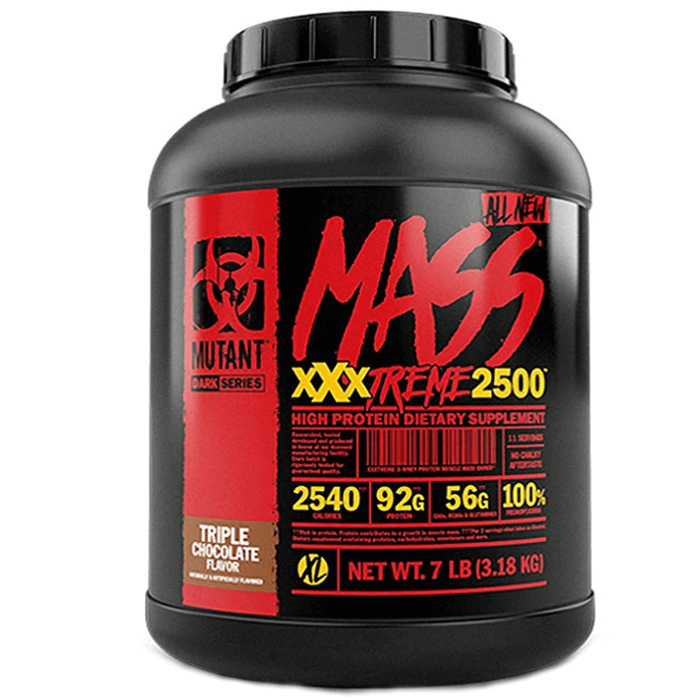 Mutant Xxxtreme is designed for the hard gainers who need to pack as many calories and carbohydrates into a meal as possible. Each serving contains over 1000kcal with 230g of carbohydrates coming from whole-food carbohydrates. This means you only have 4g of sugars per serving, perfect for the bulk and ideal for the waist line.
This weight gainer shake has one of the highest calorie contents on the supplement market. When you are looking to gain some size and mass a gainer shake can be ideal especially if you struggle to consume high volumes of food.
Xxxtreme by mutant is a supplement for you hard gainers who want to gain serious size and strength. Along side a suitbale training and nutrition plan the addition of a gainer shake can help you top up the calories when you need it the most.
Ingredients
Mutant Mutant Mass Xxxtreme 2500 2.72Kg Triple Chocolate
Directions
As a dietary supplement, add 480 ml of low fat milk to a blender or large shaker cup, then add 1 serving (4 scoops) of Mutant Mass XXXTreme 2500, blend or shake for 20–30 seconds; twice a day.