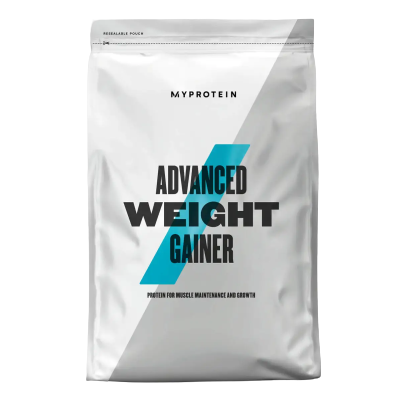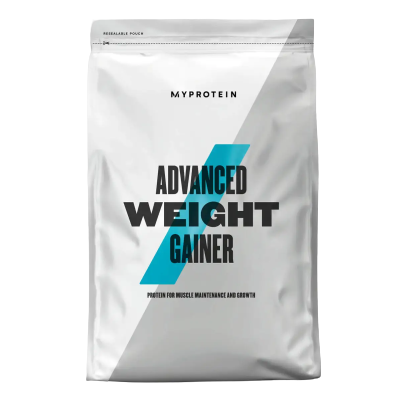 Advanced Weight Gainer 2.5kg Strawberry Cream
Product Guide
Promotes muscle growth and recovery
Sustained release of amino acids
Enhances energy levels during workouts
Convenient delicious flavours
Supports glycogen replenishment
Scientifically balanced formula
Fortified with essential vitamins and minerals
Trusted for gaining lean muscle mass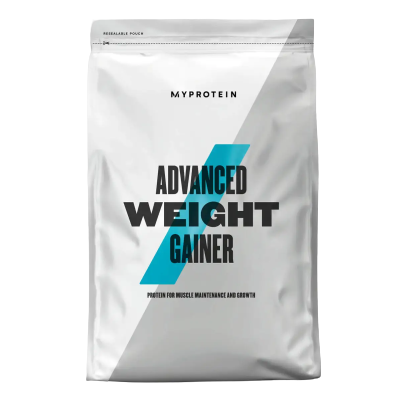 Packed with protein and crammed with carbs, this Advanced Weight Gainer is a beasty bulk-up companion delivering much-needed nutritionals components to support your muscle-building goals. This Advanced Weight Gainer also has a vitamin and mineral blend boasting great health benefits for everyday wellbeing, keeping your mind sharp, keeping your muscles and bones functioning normally, as well as creatine and glutamine helping to support peak performance and helping to build and repair new muscle.
Incorporate Myprotein Advanced Weight Gainer into your training programme during phases when you are looking to bulk up and gain lean muscle mass effectively. By incorporating this scientifically balanced formula during the bulking phase, you can fuel your muscles with essential nutrients, promote muscle growth, and enhance overall performance.
This Advanced Weight Gainer has been designed specifically for individuals looking to bulk up so is perfect for you if you want to increase your muscle mass, as well as being ideal for anyone looking to boost their protein and carbohydrate intake. Particularly useful if you follow a meat-free diet and struggle to get enough protein from your diet alone.
Ingredients
Myprotein Advanced Weight Gainer 2.5kg Strawberry Cream
Directions
Add 3½ scoops (125g) to 500-1000ml of water or milk in a shaker, shake for 30 seconds and consume 30 minutes pre/post workout.