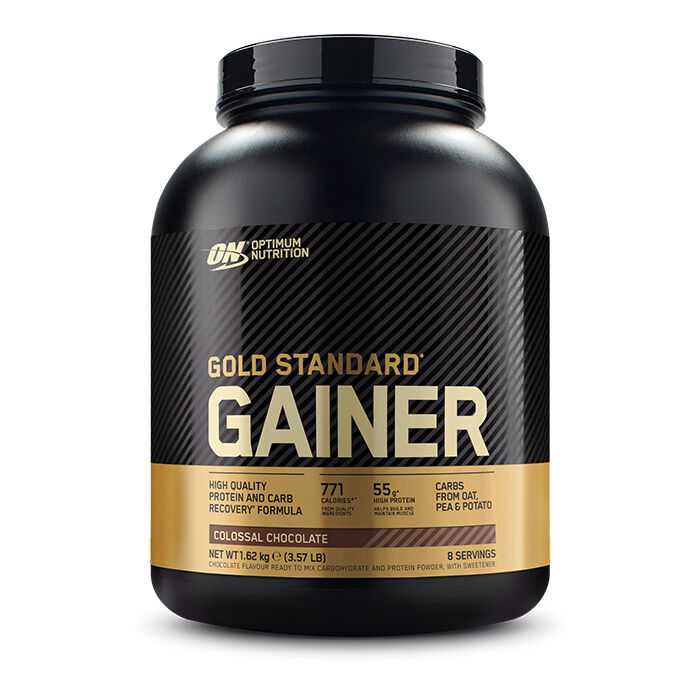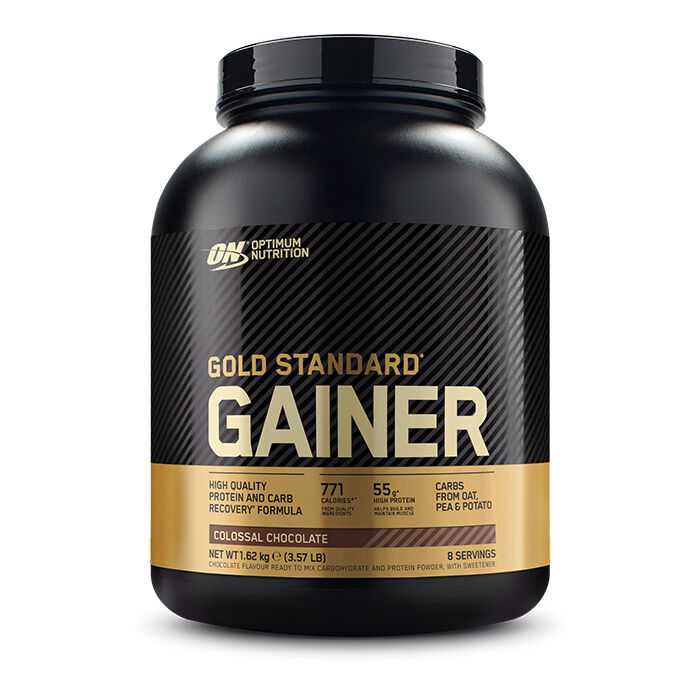 Gold Standard Gainer 1.62kg Colossal Chocolate Weight Gainers
Offer
Pick 2 FREE items at checkout for every £100 spent to a max of 6 items in total
Offer
Pick 4 FREE items when you spend £200+
Offer
Pick 6 FREE items when you spend £300+
Gold Standard Gainer 1.62kg Colossal Chocolate
Product Guide
Optimum's highest quality weight gainer
55g of protein from premium sources of whey and milk protein
Healthy carb blend using real foods
Healthy ingredients including Chia, Flaxseed and Pea Starch
A mass gainer which provides sustained energy
Time release protein complex keeps anabolism maximised around the clock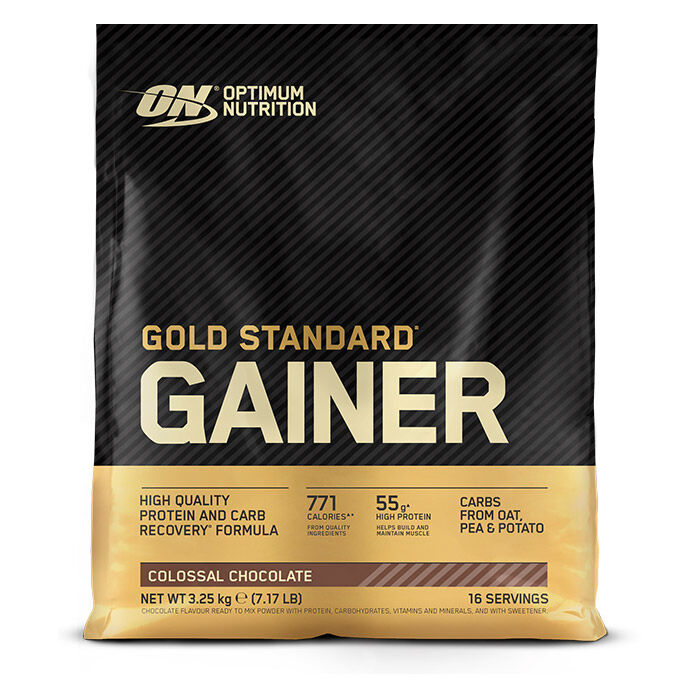 If you are looking to gain weight in a healthy way while avoiding sugar, Gold Standard Gainer helps by using only high quality sources of protein and real foods such as Oats, Pea and Potato to provide the carbohydrates in Gold Standard Gainer. As a consequence Gold Standard Gainer can boost muscle growth and provide the body with long lasting energy which also ensures that recovery is maximised.
Use Gold Standard Gainer when bulking on a daily basis to maximise weight gain. If you are not bulking you can still use a serving of this after a workout as a high protein, high carb post-workout drink.
Ideal for anyone seeking to gain mass but wanting a healthy alternative to traditional gainers which are loaded with sugars.
Ingredients
Optimum Nutrition Gold Standard Gainer 1.62kg Colossal Chocolate
Directions
Between Meals:
Mix up 1 scoop of Gold Standard Gainer between meals to help support a high calorie diet.
Post Workout:
Mix 1-2 scoops of Gold Standard Gainer in 10 - 20 fl oz of milk or water 30 - 45 minutes following exercise to support maximum recovery.
Before Bed:
Mix up 1 scoop of Gold Standard Gainer about 45 - 60 minutes before bed to help muscles recover while you sleep.