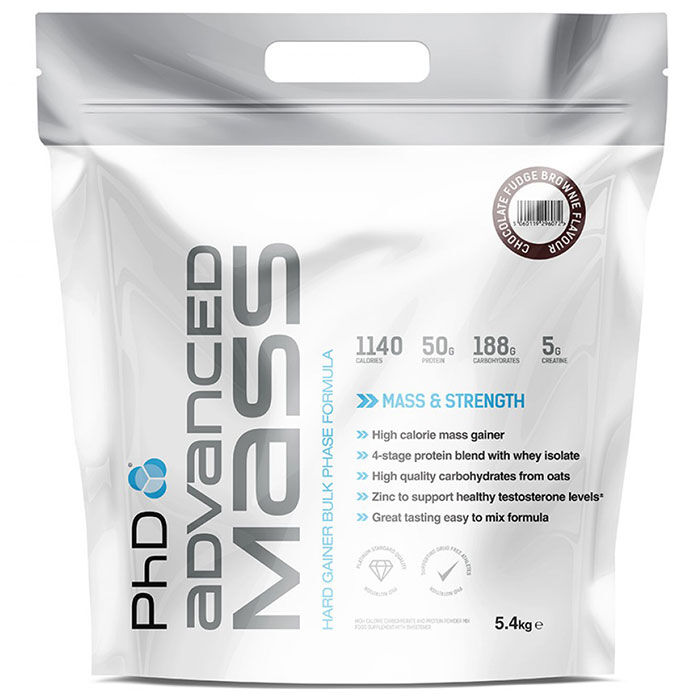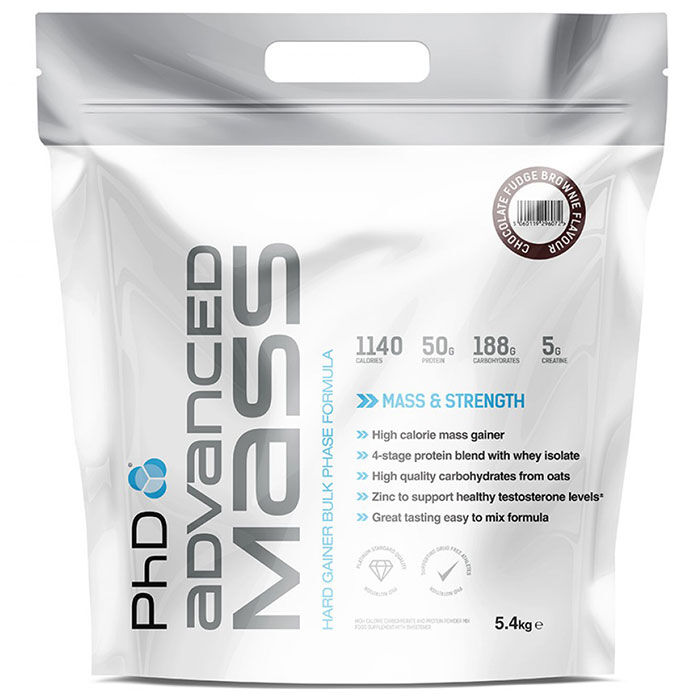 Advanced Mass 5.4kg - Strawberries & Cream Weight Gainers
Offer
Save 50% on shipping when you spend £150 (UK is FREE over £50).
Advanced Mass 5.4kg - Strawberries & Cream
Product Guide
High calorie mass gainer with over 1,000 calories per serving
Blend of 4 different types of protein
Slow digesting carbohydrates
Less than 6g sugar per 300g serving
Added Zinc, Magnesium, Creatine, and MCT Oil
Contains essential amino acids to support muscles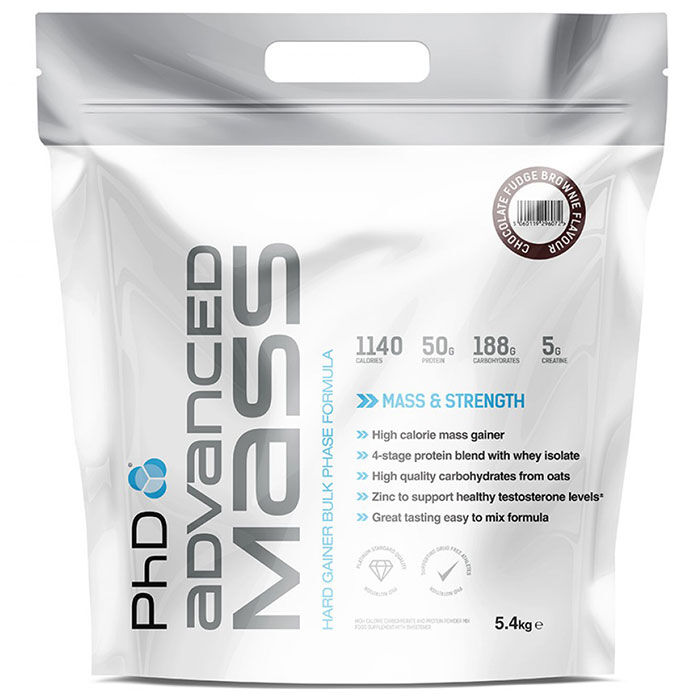 Advanced Mass is a top quality mass gainer that provides you with a large number of calories, a lot of protein, and added beneficial ingredients such as zinc, magnesium, amino acids and creatine that may not be present in other mass gainers.
This product should be used when you are on a bulk and are looking to add a lot of mass quickly. It should be used alongside a good diet, not as a meal replacement. PhD Advanced Mass can be used 90 minutes before training, post training or at any time during the day to increase calorie intake.
As a mass gainer, Advanced Mass is strictly for those who are looking to add a lot of weight quickly. People who gain weight easily should probably avoid, or use with caution, and obviously if you are on a diet, this is not for you!
Ingredients
PHD Nutrition Advanced Mass 5.4kg - Strawberries & Cream
Directions
Add 2 level scoops of powder to 500-600ml of ice cold water or milk (milk provides a creamier, more calorie-rich but thicker shake) and shake or blend for 10 seconds. Add 1 further scoop of powder and shake or blend again for 10 seconds (3 scoops in total).