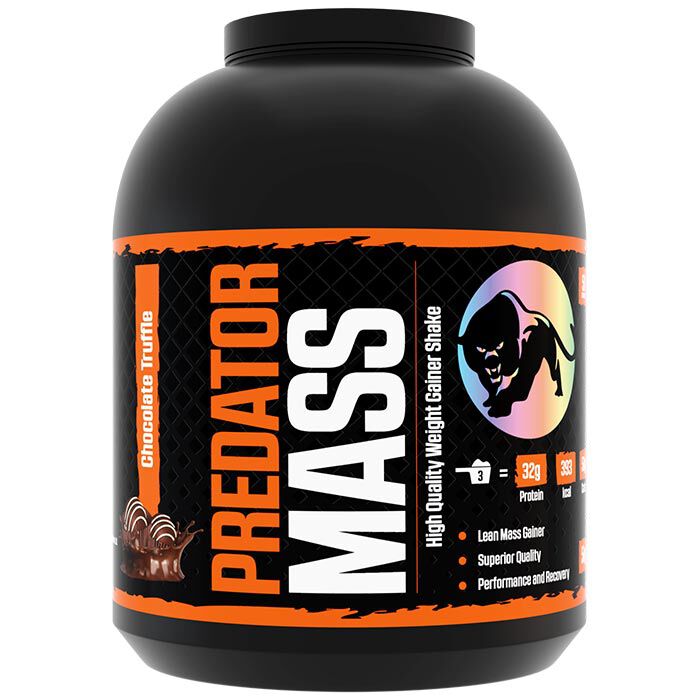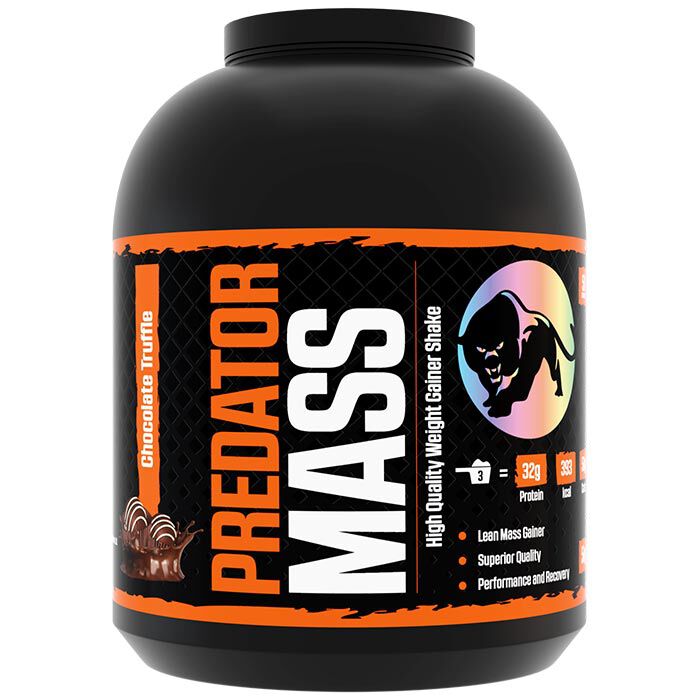 Predator Mass Weight Gainers
Offer
Buy 2 Get 1 FREE! Add 3 units to your cart and pay for only 2. Mix and Match!
Offer
Save 50% on shipping when you spend £150 (UK is FREE over £50).
Predator Mass
Product Guide
High carb, low sugar mass gainer
Convenient way to add in extra calories that you need
Made from high quality protein sources
Tried and tested to ensure a great flavour and texture
Delivers 32g of protein and 50g of carbs per serving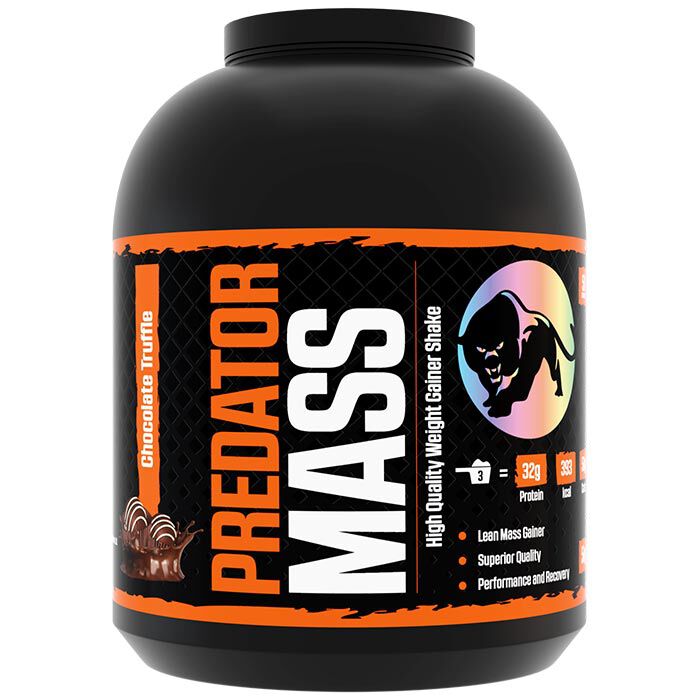 The nutritional panel on the Predator Nutrition Mass are enough to help get those biceps pumped. With 32g of protein, 50g of carbs and only 3g of sugar, the combined ingredients within contribute to your calorie surplus. Alongside a structured strength training plan and adequate diet, these shakes can help you to get the calories in that you need to supplement your active lifestyle.
Mass is the ideal way to consume extra calories throughout your bulking phase without taking in lots of sugars. You can use in your morning breakfast, after exercise or in between meals to achieve the calorie surplus needed to gain weight.
Predator Nutrition's Predator Mass is the ultimate convenience in protein shakes. If you want to gain weight, build your strength and size but struggle to eat your calories, then a weight gainer is the perfect option for you.