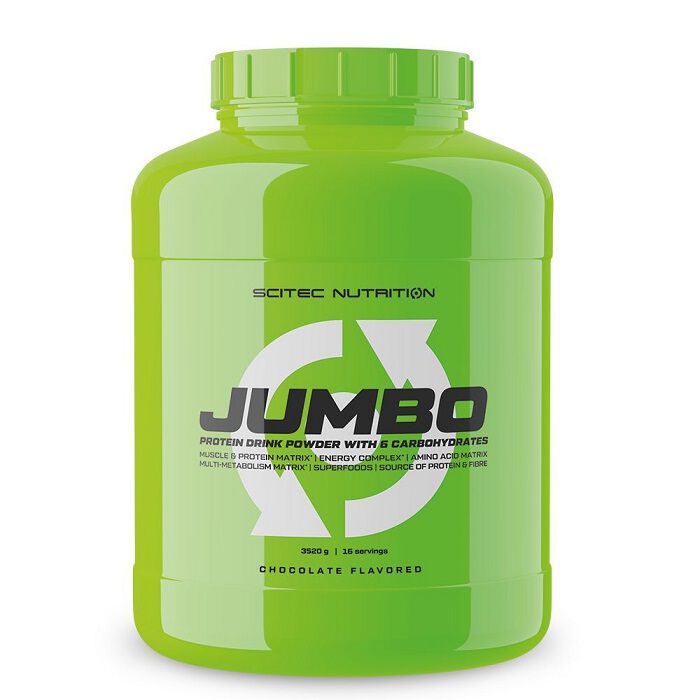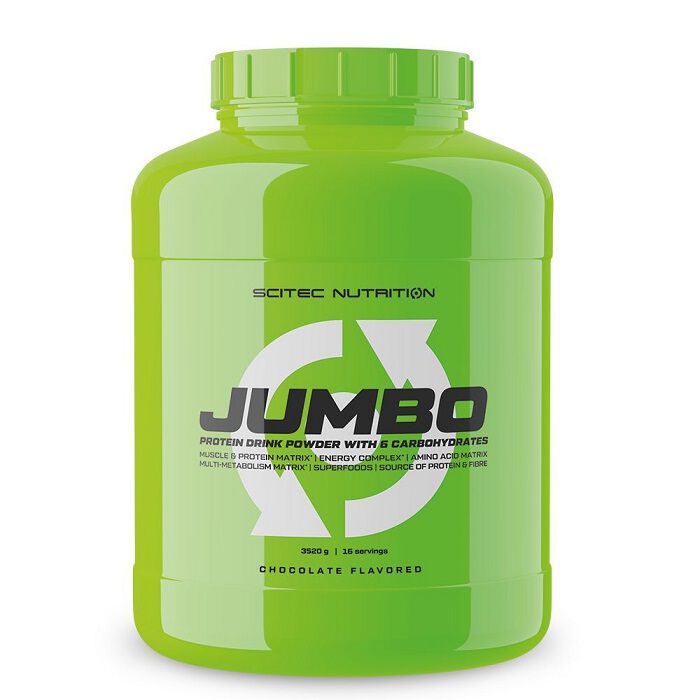 Jumbo 3520g Vanilla Weight Gainers
Type
All-In-One: Weight Gainer
Offer
Spend £50 on Jumbo & get Selenium and a shaker FREE
Jumbo 3520g Vanilla
Product Guide
Power packed premium weight gainer
"6-carb" Carbohydrate blend with Vitargo, Palatinose & waxy maize starch
50g of protein per serving
Designed for hardgainers needing rapid muscle gains
5 Types of creatines for greater strength and muscle mass
Free from artificial sweeteners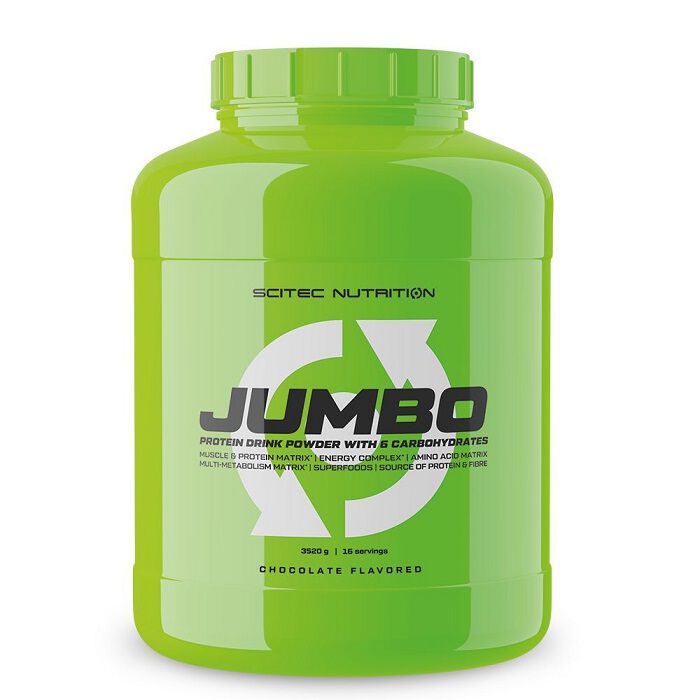 JUMBO features the super carbohydrates Vitargo and Palatinose, making Jumbo optimal for promoting performance AND recovery while the inclusion of not just whey protein but bioactive whey microfractions such as Alpha-Lactalbumin optimises the rate of muscle gain. With FIVE forms of Creatine, AAKG and much more, Jumbo goes much further than other mass gainers by including a huge helping of ergogenic performance enhancers to enhance strength and endurance from the very first dose.
Jumbo is ideal after a workout to kickstart recovery but for mass gains we would recommend using it on a daily basis to promote faster muscle gain.
Ideal for those looking to build mass and increase strength, Jumbo is perfect for those looking for more than just a weight gainer but also a product that will help promote quality muscle gain and strength.
Ingredients
Scitec Nutrition Jumbo 3520g Vanilla
Directions
Mix 1 serving (220g) in 400ml water and take right after training.