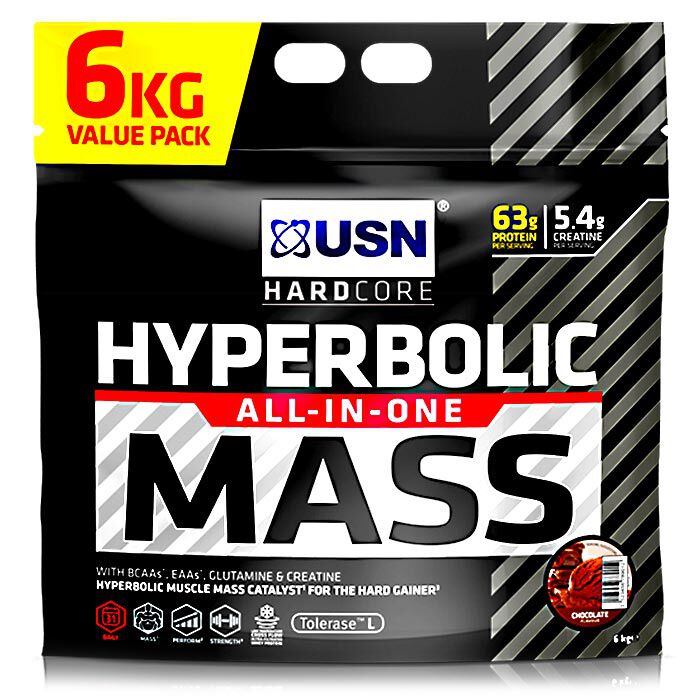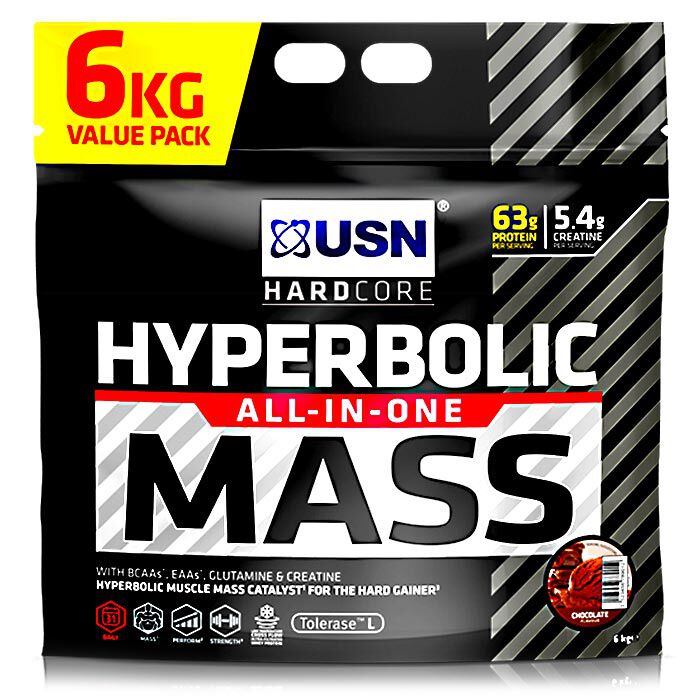 Hyperbolic Mass 6kg Chocolate
All In One Weight Gainer
Product Guide
Best selling weight gainer for those who really struggle with adding mass
Over 1200 calories per serving to ensure rapid weight gain
53g of protein per serving
Nearly 200g of carbohydrates makes this strictly for those with very fast metabolisms
Supplies a daily dose of creatine which ensures power and strength gains
Includes a blend of vitamins and minerals to help replace nutrients you would get from food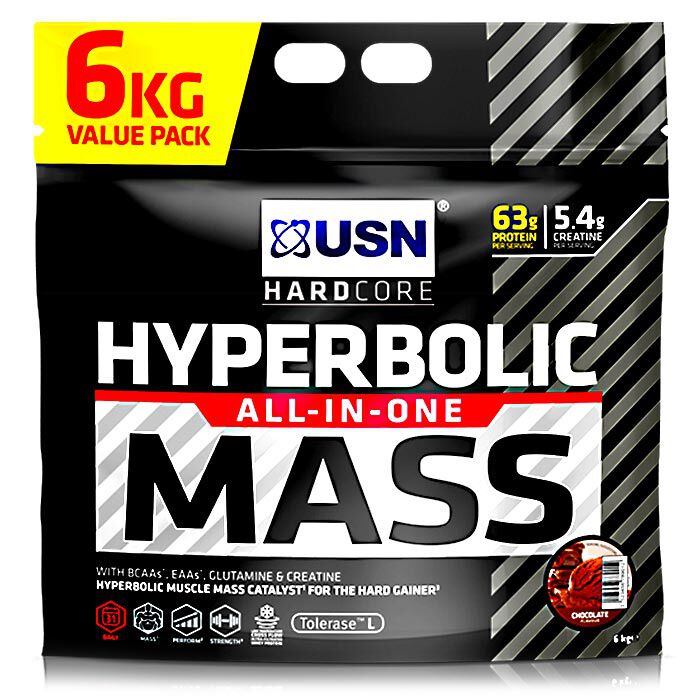 With 53g of USN's protein matrix per serving, Hyperbolic Mass provides high levels of both protein and carbohydrates to promote muscle and performance gains while the glutamine and BCAA's included accelerate the repair and recovery process markedly. It contains over 1200kcal and 195g of carbohydrates in every shake, so is perfect for gaining muscle mass and strength quickly.
Hyperbolic Mass can be taken at any time of the day, as a meal replacement or as an addition to a usual diet. It is recommended to begin by adding 3 scoops to water or milk, moving up to 6 scoops if desired after 1 week of use.
For anyone with a fast metabolism, or who struggles to gain weight. Hyperbolic Mass is also suitable for anyone who wants to gain muscle mass rapidly and is engaged in tremendous exercise volumes where the extra carbs in this is needed.
Ingredients
USN Hyperbolic Mass 6kg Chocolate
Directions
As a dietary supplement, start off by adding 3 level scoops to 375-450ml of cold water or full cream milk, and then move onto 6 level scoops with 750ml-900ml water/milk after a week.