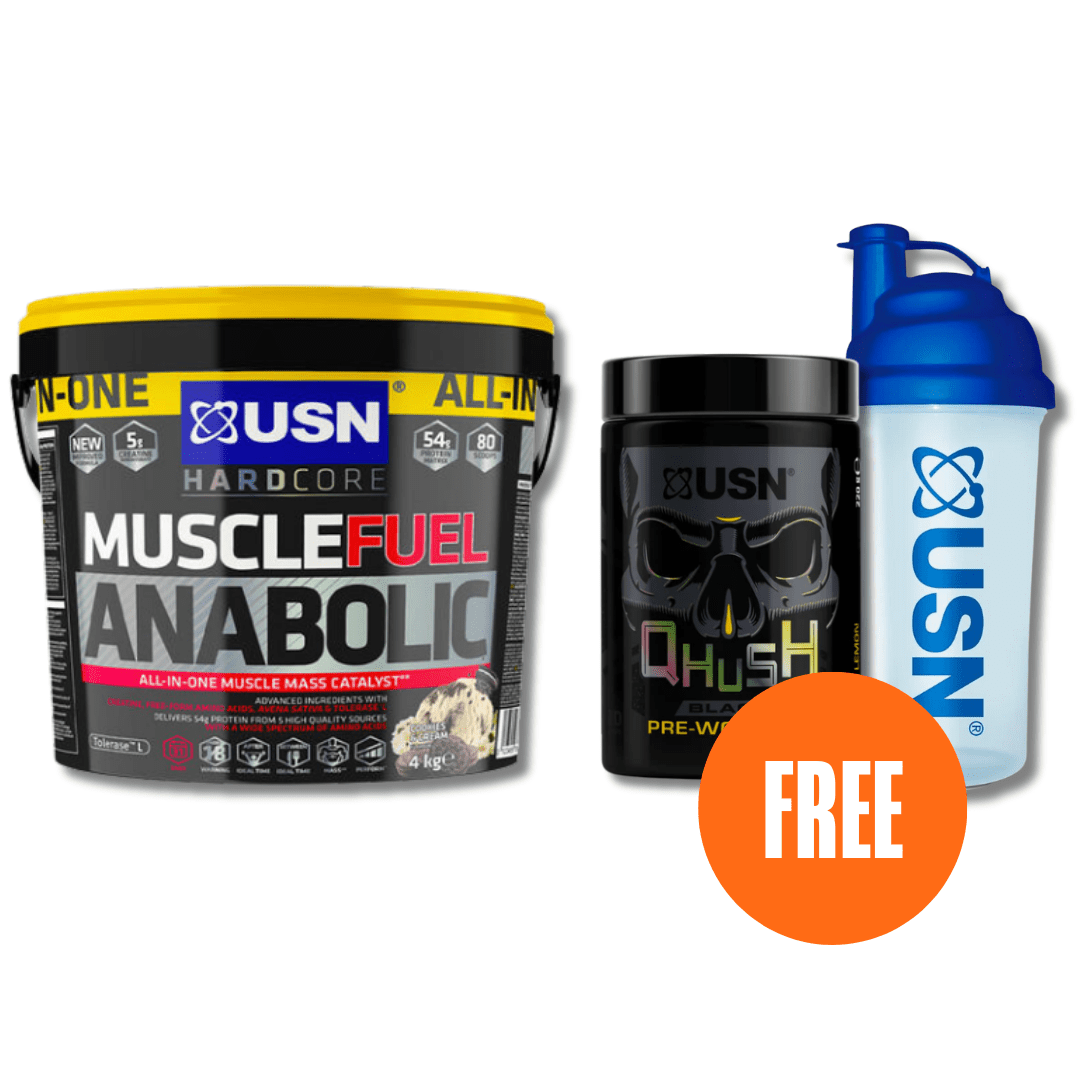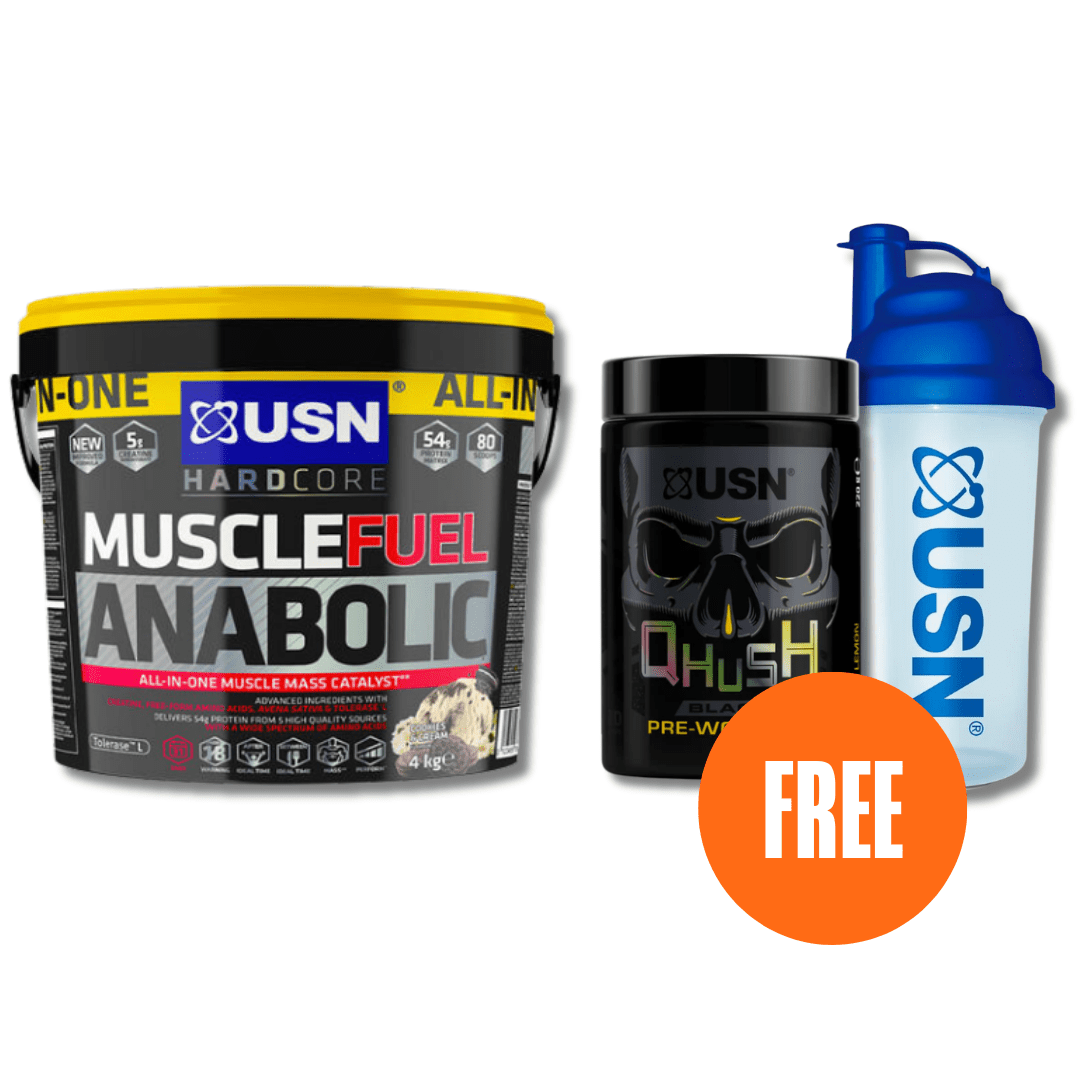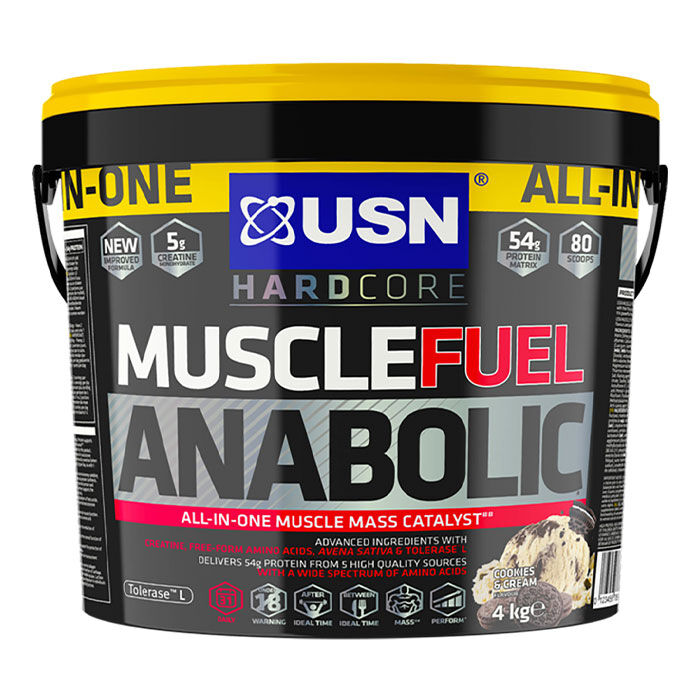 Muscle Fuel Anabolic 4kg Banana Weight Gainers
Offer
Save 50% on shipping when you spend £150 (UK is FREE over £50).
Muscle Fuel Anabolic 4kg Banana
Product Guide
A better option to traditional weight gainers
50g of protein per serving boosts muscle repair
78g of carbohydrates help fuel exercise performance and recovery
Adds in natural compounds that elicit gains in strength, recovery and muscle mass
Marries the qualities of a weight gainer with an all-in-one to drive mass and performance
Includes a healthy array of vitamins which is important for supporting health
Engineered for delivering faster gains in muscle size and strength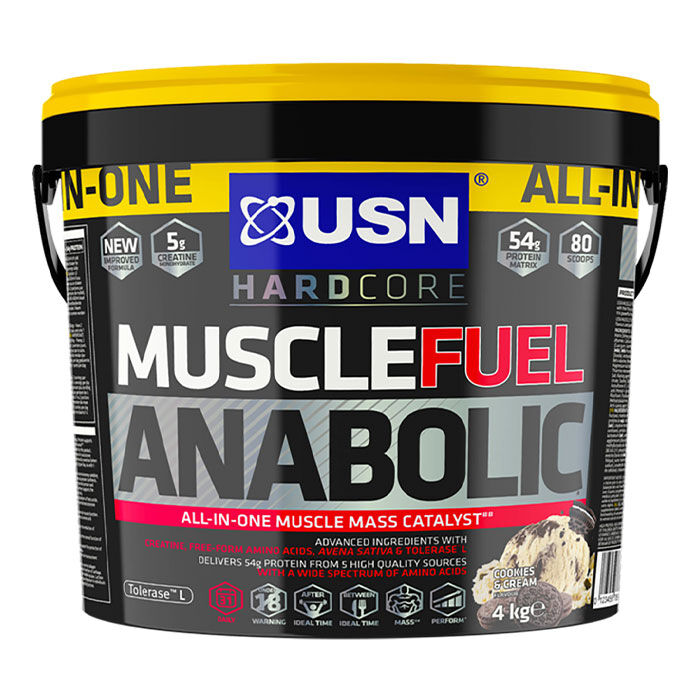 Providing you with 50g of Protein to support muscle growth and recovery, and 78g of carbohydrates as a great energy source, Muscle Fuel Anabolic is a great all-in-one choice. Its unique blend also contains a range of vitamins that are essential in promoting overall excellent health and body functioning such as the digestive and immune system.
Muscle Fuel Anabolic USN is a weight gainer but because it keeps the carbs down and includes ergogenics such as creatine it could also be used even when not bulking as a post-workout supplement.
Anyone looking to improve muscle gains, recovery and performance and preferring a single product for the sake of conveninence.
Ingredients
USN Muscle Fuel Anabolic 4kg Banana
Directions
As a dietary supplement, add 3 scoops to 500ml-600ml of cold water. Use a blender or a hand held shaker for about 30 seconds. Have 1-2 servings daily (servings may be halved).
Important: persons under 80kg's - Have 2 servings per day for the first 5 days and only 1 serving per day there-after.
Persons over 80kg's – Have 2-3 servings per day for the first 5 days and 1-2 servings per day there-after. Do not combine Muscle Fuel Anabolic with any other creatine product and do not exceed the recommended daily intake.