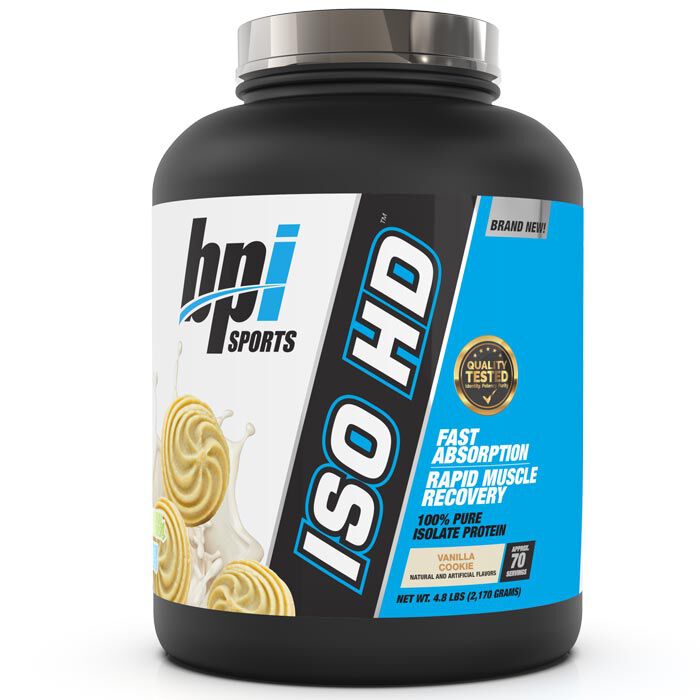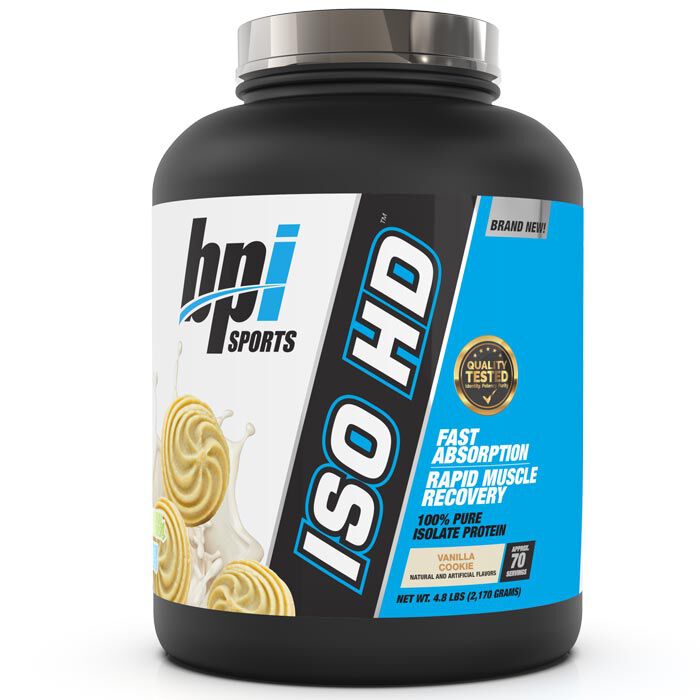 Iso-HD 907g Vanilla Cookie Protein Powder
Offer
£100 to £600 orders get extra £105-£700 in free gifts. More spend = better free gifts.
Iso-HD 907g Vanilla Cookie
Product Guide
Designed to accelerate protein delivery to muscles
Easier to digest than slower acting proteins
Perfect post-workout to boost anabolism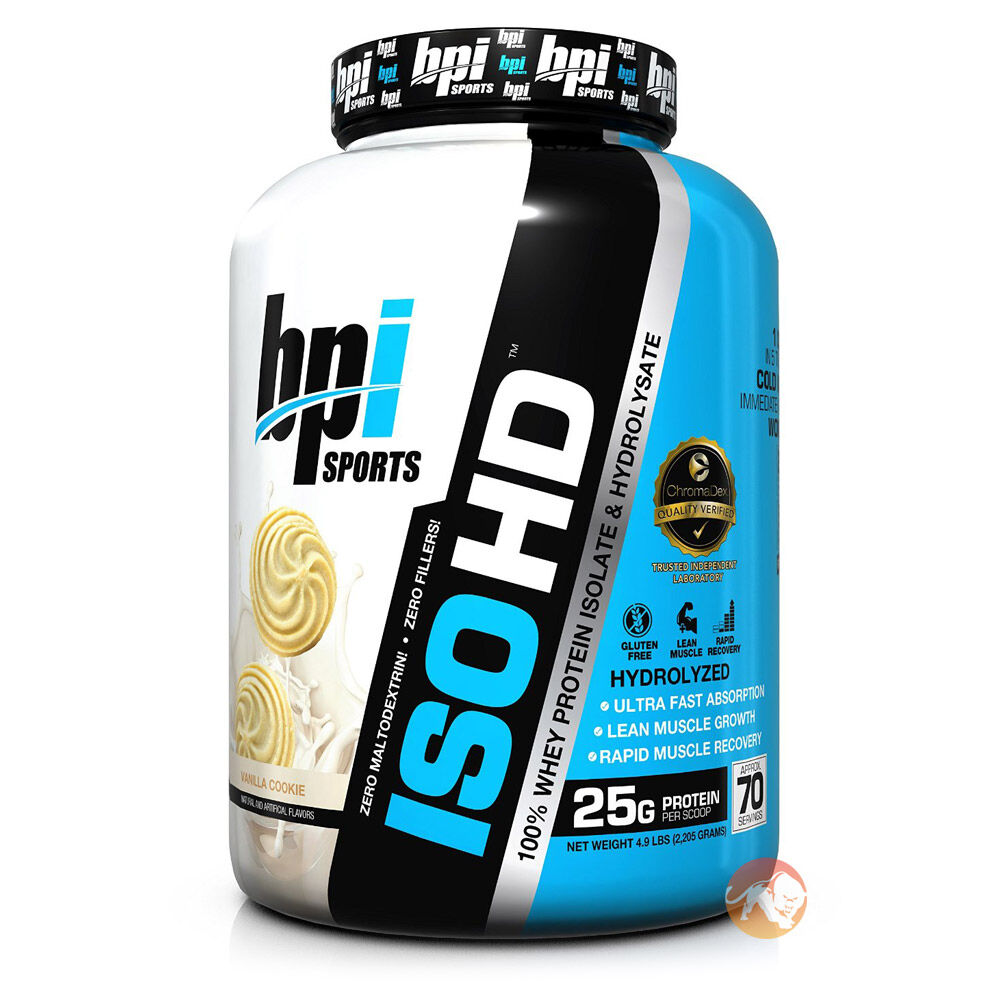 Iso-HD delivers a high amount of protein in each scoop making it perfect for muscle recovery and growth as well as keeping calories low while doing it.
Iso-HD can be used any time but is best used first thing in the morning for a protein boost and after a workout to kickstart the process of muscle recovery.
Iso-HD can be used by anyone but is especially valued by physique athletes for its ability to provide essential protein, great taste and very little fat or sugar.
Ingredients
BPI Sports Iso-HD 907g Vanilla Cookie
Directions
Mix one scoop of Iso HD with 147-177 ml of cold water and drink immediately after workout or strenuous activity.