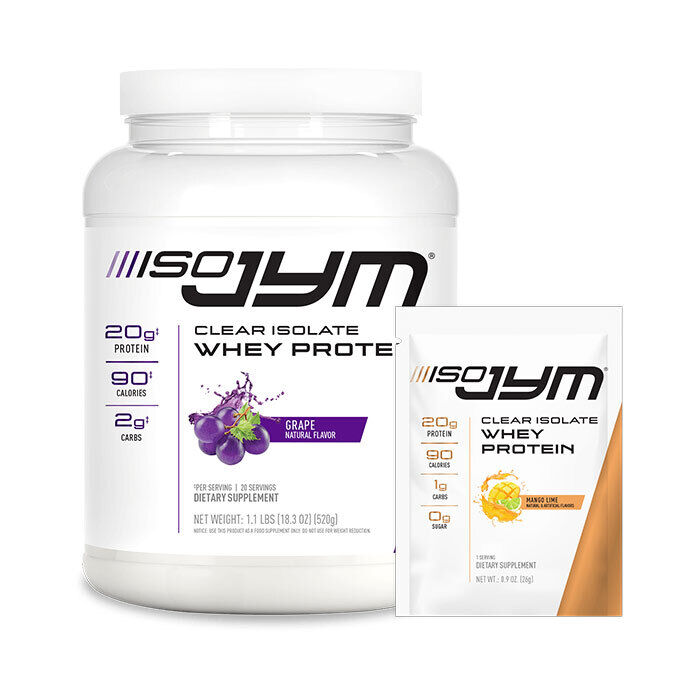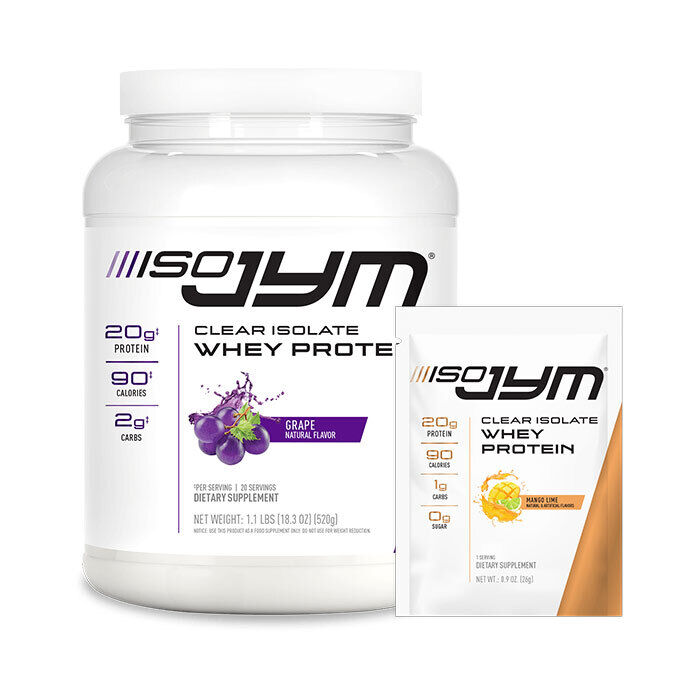 ISO Jym Clear Isolate Whey Protein 520g Green Apple Clear Whey Isolate
Offer
Save 50% on shipping when you spend £150 (UK is FREE over £50).
ISO Jym Clear Isolate Whey Protein 520g Green Apple
Product Guide
20g whey protein isolate per serving
Only 1-2g of carbs per serving
Easy-to-digest protein source
No milky taste or texture
Only 90 calories per serving
Ideal for summer training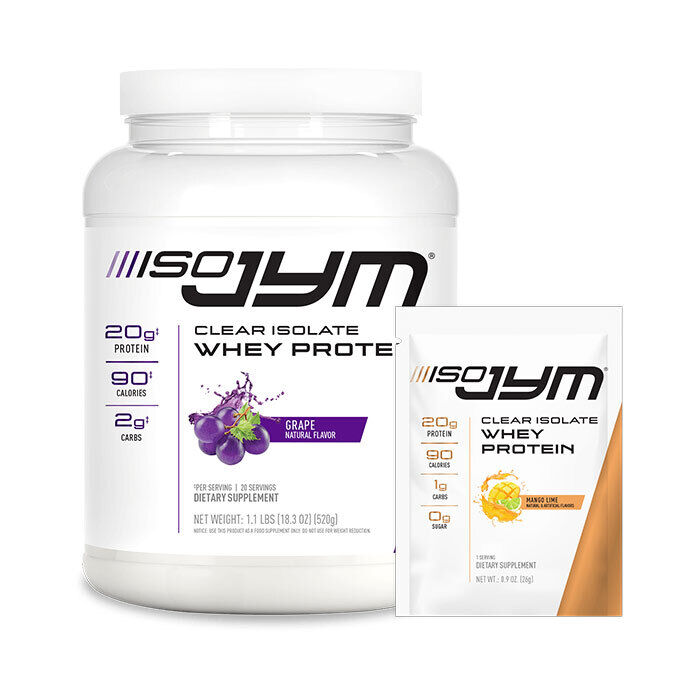 ISO JYM 100% Whey Protein is an ideal supplement for those seeking a high-quality protein source that promotes efficient muscle recovery and development. Its fast absorption and great taste make it a convenient and delicious way to meet daily protein requirements.
This supplement is best used post-workout to aid muscle recovery and replenish protein stores. It can also be used as a convenient protein source at any time of the day when additional protein intake is needed. Well suited throughout your training cycle but particularly for intensive training phases when you're looking for additional recovery support for your goals.
ISO JYM 100% Whey Protein is suitable for a broad audience, including athletes, fitness enthusiasts, and those seeking efficient muscle recovery and lean muscle development. It's an excellent choice for individuals who want to keep carbs and fats low or anyone who doesn't like the traditional 'milkshake' texture of whey.
Ingredients
JYM Supplement Science ISO Jym Clear Isolate Whey Protein 520g Green Apple
Directions
Mix 1 serving with 10-16 ounces of water. Consume any time of day or as a post workout.