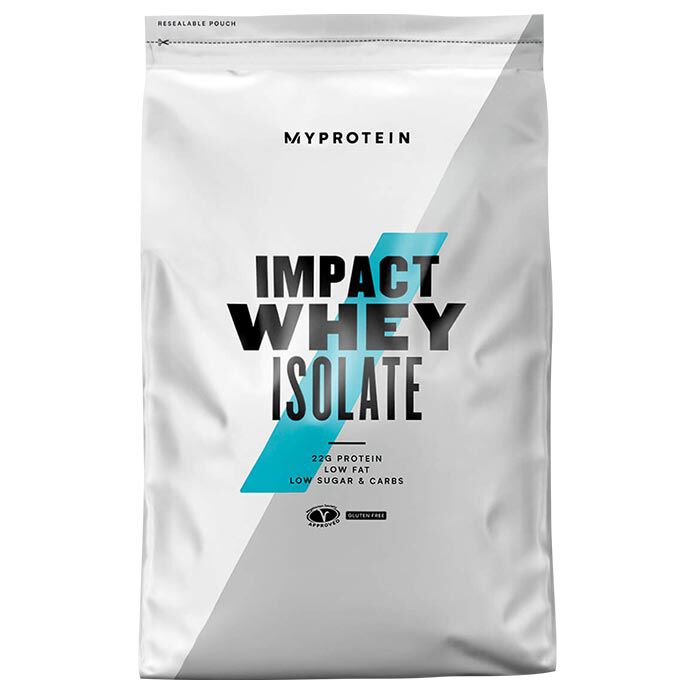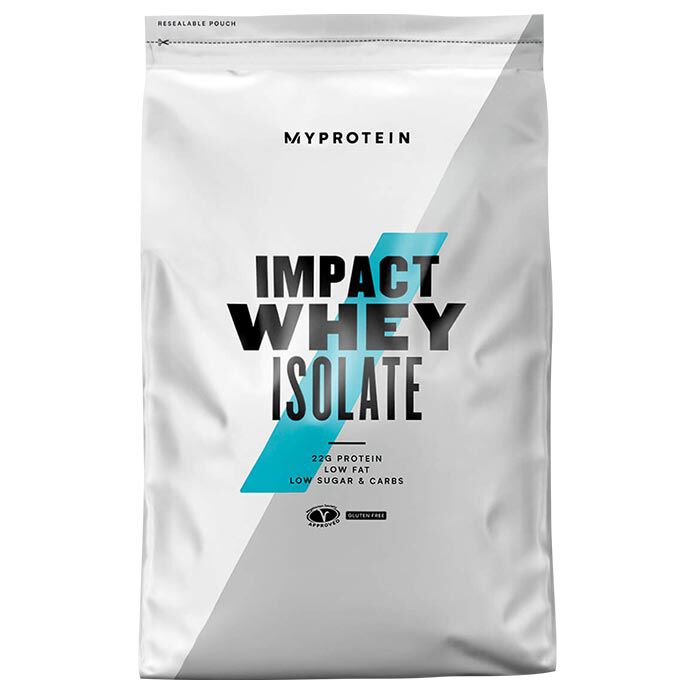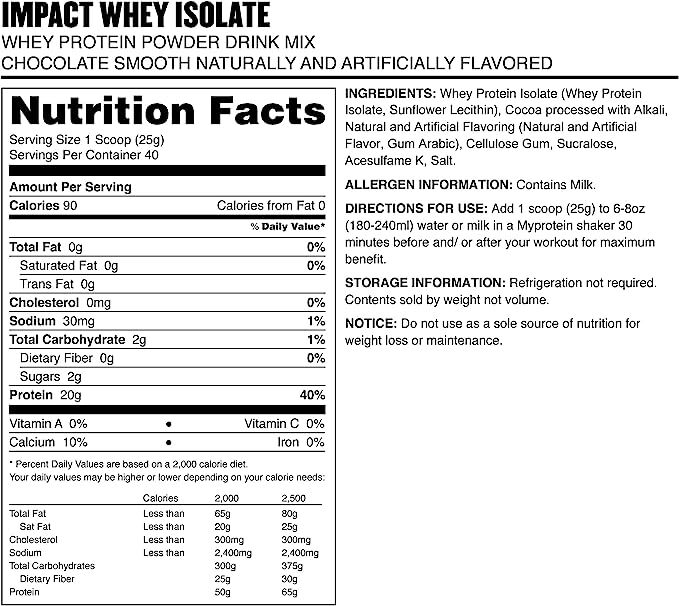 Impact Whey Isolate Natural Vanilla 1KG
Product Guide
One of the purest forms of protein available
90% protein in each serving in the unflavoured version
Supports muscle recovery and muscle growth
Rapidly absorbed, perfect for post-workout or first thing in the morning
Available in a great range of flavours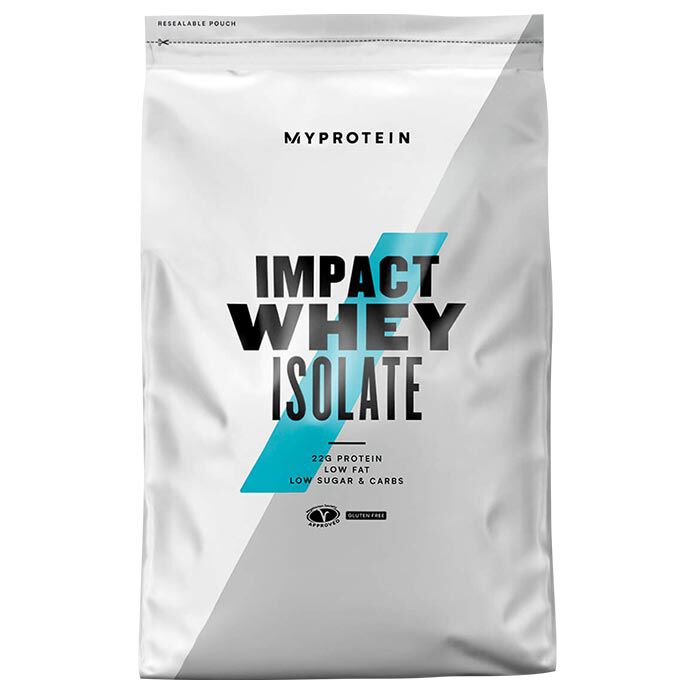 Following a workout your body is craving essential nutrients such as protein and carbs. Impact Whey Isolate is a rapidly absorbed protein, helping your body get the essential amino acids it requires following a tough workout. Your body needs protein to recover, so feeding it the highest quality protein available (and in a great taste) will only lead to improved results.
As Impact Whey Isolate has a fast absorption rate, using it first thing in the morning or post-workout are the ideal times. There is no need to cycle Impact Whey isolate and can be used for those looking to cut body fat or put on lean muscle. Dieters should be aware that a very fast digesting protein like this does not do much for satiation so while the calories are low a protein which is digested more slowly could be a better choice for you.
Any athlete will benefit from the high quality protein that Impact Whey Isolate provides. Given the low calories though we would probably adopt something with more calories when bulking.
Ingredients
Myprotein Impact Whey Isolate Natural Vanilla 1KG
Directions
Add 1 large scoop (25g) to water or milk in a shaker 30-60 minutes before and/ or after your workout for maximum benefit.