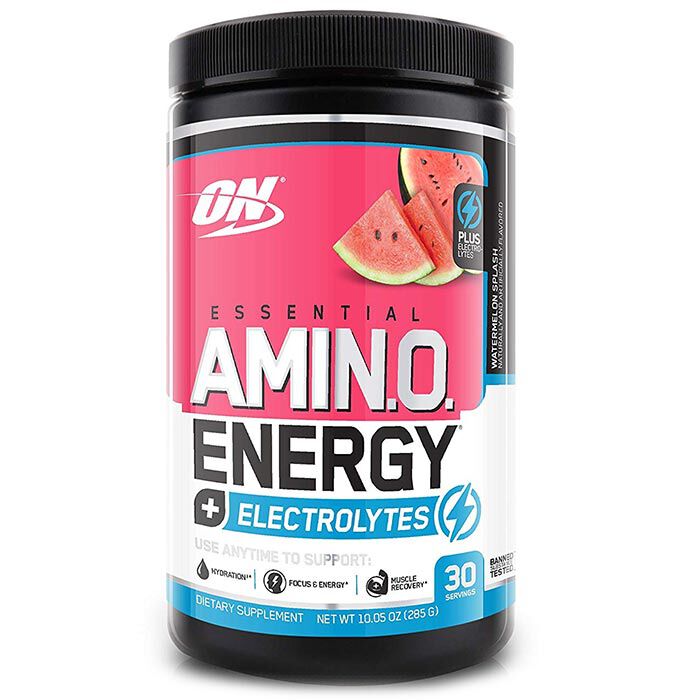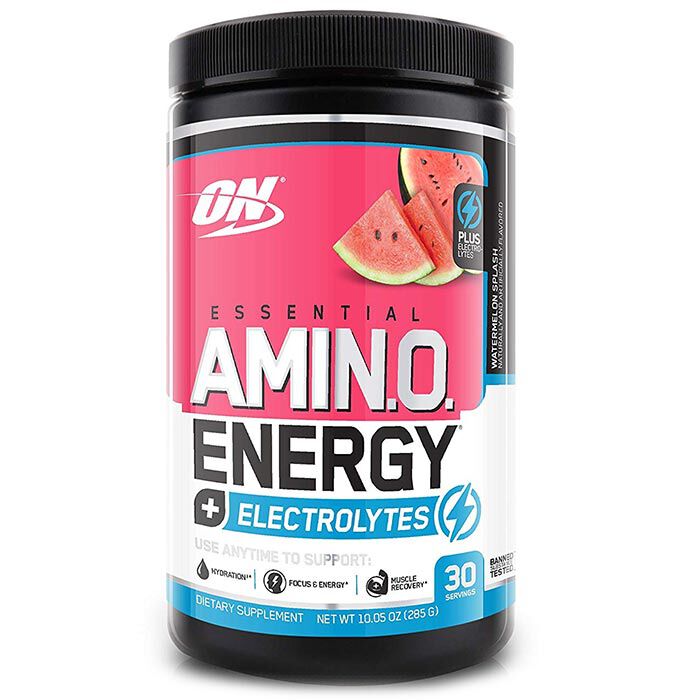 Amino Energy + Electrolytes BCAA & Essential Amino Acids
Offer
Save 50% on shipping when you spend £150 (UK is FREE over £50).
Amino Energy + Electrolytes
Product Guide
Essential amino acids promote muscular growth and repair
Added electrolytes provide optimal muscular performance and hydration
Caffeine, Green Tea and Green Coffee provide stimulatory effects for improved focus & concentration
A mere 5 calories per serving making it suitable all year round
Beta alanine buffers a build up of lactic acid, thus making you train harder and for longer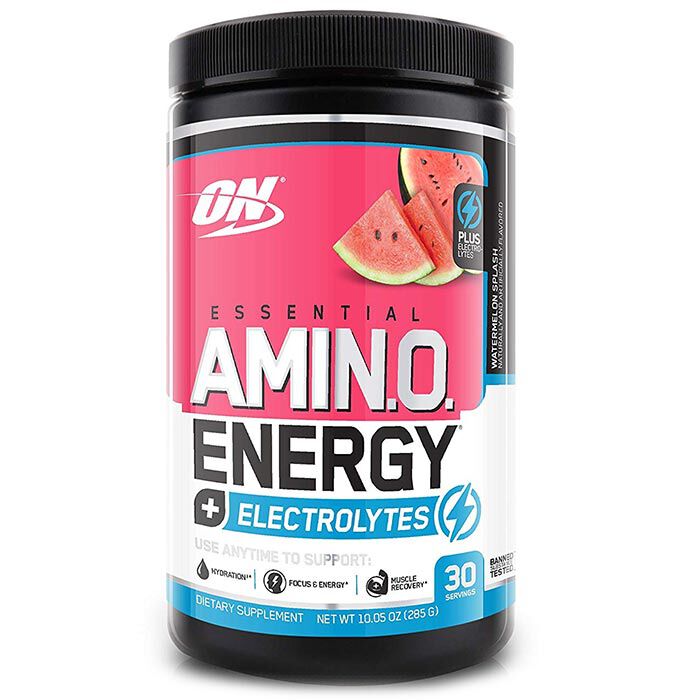 Optimum Nutrition Amino Energy + Electrolytes is a blend of essential amino acids, stimulants and electrolytes which promote optimal physical and mental performance throughout your workout and through the day. Whenever you need a pick-me-up or a fast absorbing essential amino acid drink that improves your performance in your chosen sport, Amino Energy + Electrolytes is the product for you!
Amino Energy + Electrolytes can be enjoyed throughout the day. It is a perfect beverage to drink first thing in the morning to give you the well-needed kick to get you going throughout the day due to its caffeine content as well as before and during your workout for optimal muscular performance and hydration. Its also a perfect low calorie drink that can be used throughout the cutting diet to inhibit muscle breakdown and uplift your mood which can be greatly affected due to the caloric deficit.
Amino Energy + Electrolytes is suitable for both the beginner gym-goers to high performance athletes that specialise in their chosen sport. The inclusion of electrolytes means that this product will be most beneficial to endurance athletes, those doing lots of high rep/low rest exercise or else those training in hot environments.