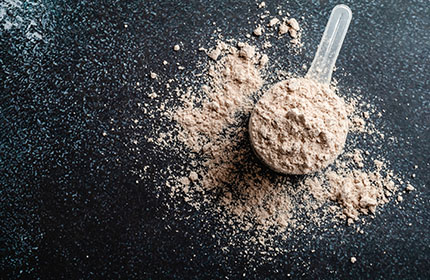 Best Protein Powder Comparison 2021 {10 Types & Top Brands}
Best Protein Powder Comparison 2021 {10 Types & Top Brands}
When looking for the best protein powder, you need to take into account several factors. These include budget, taste, quality and dietary needs (such as vegan or gluten-free). Here, we guide you through the top choices in our store for all needs!
Protein powder comparison chart (top 10 highest rated products)
| Product | Best For | Our Rating | Pricing |
| --- | --- | --- | --- |
| Predator Whey | Overall | 10/10 | |
| Gold Standard Whey | Popular product | 7/10 | |
| Isolyze | Low-carb dieters | 9/10 | |
| Yummy ISO | Macros | 8/10 | |
| 100% Whey Protein Professional | Flavours | 8/10 | |
| Impact Whey | Budget | 7/10 | |
| MRE Lite | Meal replacement | 9/10 | |
| Isotope | Digestion | 9/10 | |
| Select Protein | Sweet cravings | 9/10 | |
| Quantum | All-in-one | 8/10 | |
What is protein powder & what does it do?
What is protein powder good for?
Protein powder is a convenient way for us to hit our daily protein targets. Whey gives us a break from savoury protein sources such as meat and eggs while still supplying a complete spectrum of amino acids, so we can enjoy something sweet and satiating without sacrificing food quality.
How to use protein powder
We can drink protein powder in a shake or use it as part of a meal or recipe. For example, protein powder can be mixed into yoghurt, oats and more! Whey blends can also work well for healthy recipes, like homemade protein bakes. If you are eating 5-6 times a day, you should probably avoid using whey (or a vegan alternative) more than twice a day, just to allow for variety in your diet and avoid any digestive discomfort, especially if using a whey concentrate which has a higher lactose content.
What are the different types of protein powder ingredients?
There are a number of different types of protein powder and ingredients to look for namely include:
Whey protein concentrate
Whey protein isolate or hydrolysate
Weight / mass gainer shakes
Pea protein
Hemp protein
Protein blend
Casein protein powder
Whey Proteins
Within the category of whey, there are several types. Whey hydrolysate or isolate are the fastest digestion, with concentrate next and casein the slowest. You often find that, per scoop, an isolate will have the highest yield of protein and least carbohydrates/added sugar, making it a great choice for anyone dieting. Some whey proteins, like all-in-ones, meal replacements and mass gainers come with added ingredients such as creatine, maltodextrin and MCTs. These protein products come in at higher calories per serving, but are great for individuals with a small appetite or who struggle finding the time to prep meals to eat while at work or running errands.
Plant Protein Powders
Vegan proteins use protein from numerous sources, including soy, pea, hemp and brown rice. These offer a way to hit your protein from plant-based sources. And these proteins aren't just for those following a vegan diet! Non-dairy powders are easier on digestion for people who struggle with large amounts of milk products. They also have a taste and texture unique from whey, often being thicker and more dessert-like!
Which is the best form of protein powder?
We would suggest trying a number of different proteins and finding one that works for you when considering taste, price and quality. If you can only buy the one tub at a time and want to get the most 'bang for your buck' we'd probably opt for a protein blend from a reputable company and avoid cheap Amazon brands.
Some products might claim additional benefits to their whey, such as 'non-GMO', 'organic protein' or 'grass-fed whey'. While these are great to see, we wouldn't let it put you off other wheys. When it comes to whey, the deciding factor here is mostly ethical. Protein from grass-fed cows might contain more omega 3 fatty acids, CLA and vitamin E in the fat, but this is then removed during the manufacturing process!
When should I drink protein shakes?
Wondering whether you should drink your protein shake before or after workout? There isn't really a 'best' time to use protein powder, it is simply a case of convenience and digestion. Whey protein isolate can be great to use pre-workout as it digests so quickly and easily, being low in carbs and fat. Casein protein is often consumed before bed as it is slower digesting, for a sustained release of amino acids through the night.
What are the best protein powders? Here's our top 10 choices
We are confident that we have some of the best protein powders on the market here in our store. With so many protein powders to chose from, we have narrowed it down to our top 10 for all goals and tastes from bulking to weight loss and dairy-free.
1. Predator Whey (our best protein powder pick)
As discussed, a protein blend is often the best choice for someone who wants to get the most benefits cheaply. Predator whey combines isolate and concentrate with a high branched chain amino acid (BCAA) content making it ideal to use at any time of day.
What's in it?
whey protein concentrate
whey protein isolate
artificial sweeteners (acesulfame, sucralose)
2. Gold Standard Whey
Gold standard whey by Optimum Nutrition is one of the most popular protein powders of all time, which shines in taste, quality, mixability and protein content. Gold standard whey contains enzymes to make the protein easier to break down and digest. If going for a concentrate or blend, enzymes and probiotics are a great addition for your gut!
What's in it?
whey protein isolate
whey protein concentrate
digestive enzymes
3. Isolyze
Isolyze by Species Nutrition is one of a number of whey isolates on this list. It may be a little more expensive than other products, but has one of the highest protein contents at 27g per scoop with 0g fat and added minerals. The phenomenal US flavors can be compared to other products like Dymatize Iso 100.
What's in it?
whey protein isolate
hydrolyzed whey
4. Yummy Iso
Yummy Sports Iso is one of the best tasting protein powders you can buy! With quality protein from isolate, Iso is perfect for dieters looking to curb a craving while staying low-carb. Their flavors replicate tasty chocolate and candy bars with an option to suit everyone!
What's in it?
whey protein isolate
stevia
5. Scitec 100% Whey Protein Professional
Scitec 100% Whey Protein Professional is a whey protein blend with added amino acids including glutamine and a digestive enzyme blend. Whether you enjoy it in a shake or as part of a meal, WPP is perfect to enjoy for muscle recovery after a heavy workout.
What's in it?
whey protein concentrate
whey protein isolate
6. Impact Whey Protein
Impact Whey Protein by MyProtein is one of the most popular protein supplements for those on a budget who don't want to sacrifice on taste. Impact Whey protein has an 80% protein content and 20g protein per scoop, less than isolates on this list but enough to help you hit your macro targets when you have the goal of building muscle mass. Impact Whey is also one of the few variations that comes in an unflavored variation, perfect for cooking or those with sensitive stomachs.
What's in it?
whey protein concentrate
sweetener (sucralose)
7. MRE Lite
MRE Lite is the only protein powder on this list based on animal proteins, including beef, chicken, salmon and egg. Containing so many wholefoods and no whey, it is well suited to those who struggle to digest milk proteins. Fun American-style flavours include peanut butter cookie and blueberry cobbler. Being a meal replacement, you can substitute a small meal for a serving of this will dieting and still be meeting your nutrient needs. Just mix in a shaker and enjoy!
What's in it?
beef protein isolate
salmon protein
chicken bovine
egg albumin
8. Isotope
Another entry from Redcon1 is their protein isolate, isotope. This high protein shake is packed with essential amino acids to support muscle building. With 25 grams of protein per serving and no lactose, Isotope is perfect to enjoy before a workout to avoid any digestive distress while training.
What's in it?
whey protein isolate
hydrolyzed whey protein
9. Select Protein
Select protein is probably one of the best texture wheys on the market, arguably being more enjoyable than a real milkshake! We would also consider Select vegan protein the best vegan protein powder. Select protein is Whey a whey and casein protein blend infused with the essential amino acid, leucine to aid muscle growth. It also contains added vitamins and minerals for general wellness.
What's in it?
milk protein isolate
whey protein concentrate
leucine peptides
10. Quantum
Quantum is the only all-in-one protein powder on this list. Quantum contains creatine, HMB and beta alanine among other ingredients to help with recovery from training and your ability to build muscle. Hydrapharm suggest your daily serving be consumed either before or after training. With a balanced amount of protein and carbs it can certainly be beneficial for both!
What's in it?
whey protein concentrate
whey protein isolate
BCAA
creatine nitrate
beta alanine
Which protein powder is best for me? Key takeaways
We hope this helps you decide which protein powder is best for you! A good protein should contain a high amount of protein per serving and not be packed with additives and fillers. If you try any of our top 10 protein powders from this list, we'd love to hear your feedback!
FAQs
Should I drink protein shakes before or after workouts?
It doesn't really matter whether you have a protein shake before a workout, post-workout or even both! We'd simply recommend consuming a serving of protein from a high-quality source in both feedings. Whey could be your protein of choice, or something like chicken or turkey!