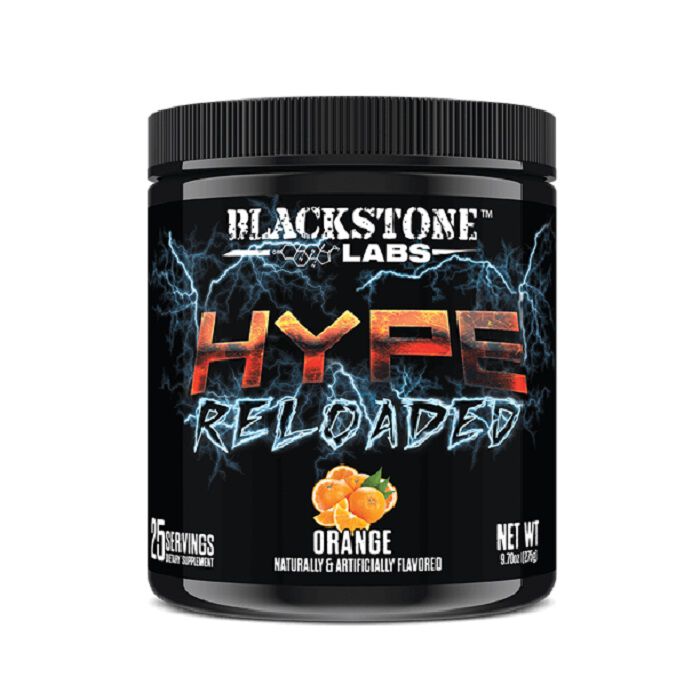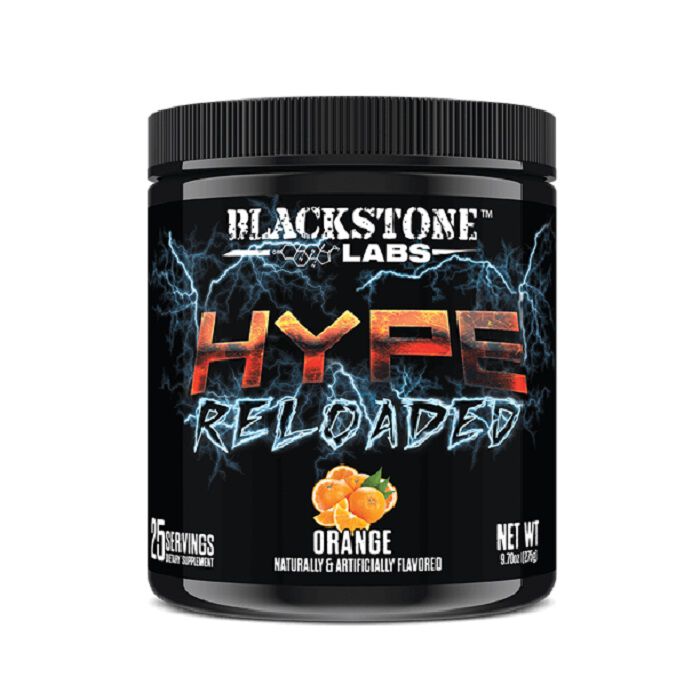 Hype Reloaded 25 Servings Orange
Offer
Get 30% off on all clearance products!
Offer
Pick 2 FREE items at checkout for every £100 spent to a max of 6 items in total
Hype Reloaded 25 Servings Orange
Product Guide
Naturally & artificially flavoured
Includes citrulline malate 2:1
Available in several delicious flavours
Ultimate pump pre-workout
This is arguably Blackstone Labs' crowning glory. We've had HYPE, and HYPE: Extreme. If you're looking to it one step further, and experience skin spitting pumps before you workout, while avoiding the stimulant effects, Hype: Reloaded is what you need.
This pre-workout is best consumed around 20 minutes before you get started with your workout. The components of the formula go together for a long-lasting pump, that can last for hours after you've finished. Therefore, if your workout is in the morning, that's when you need Hype: Reloaded.
If you are looking for the ultimate muscle vascularity, this is it. Also, Hype: Reloaded is especially accommodating to those of you who don't have experience with stimulant effects or have high sensitivity to them.
Ingredients
Blackstone Labs Hype Reloaded 25 Servings Orange
Directions
Take a single scoop with 6-8 ounces of water once per day, about 20 minutes prior to a workout. Do not exceed 2 scoops daily.