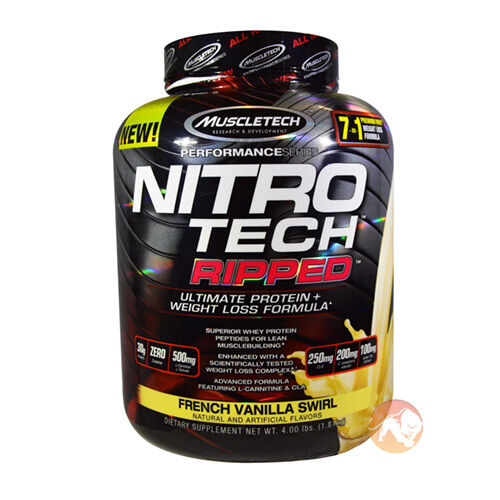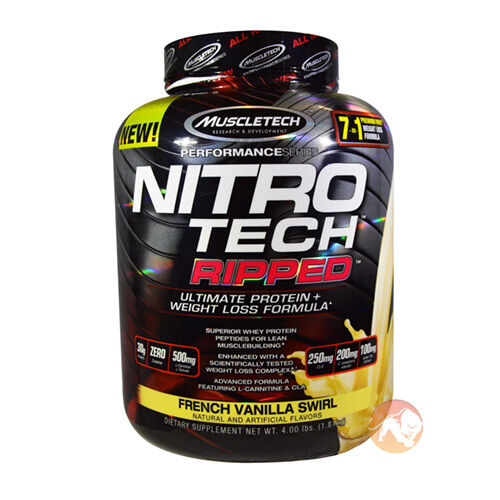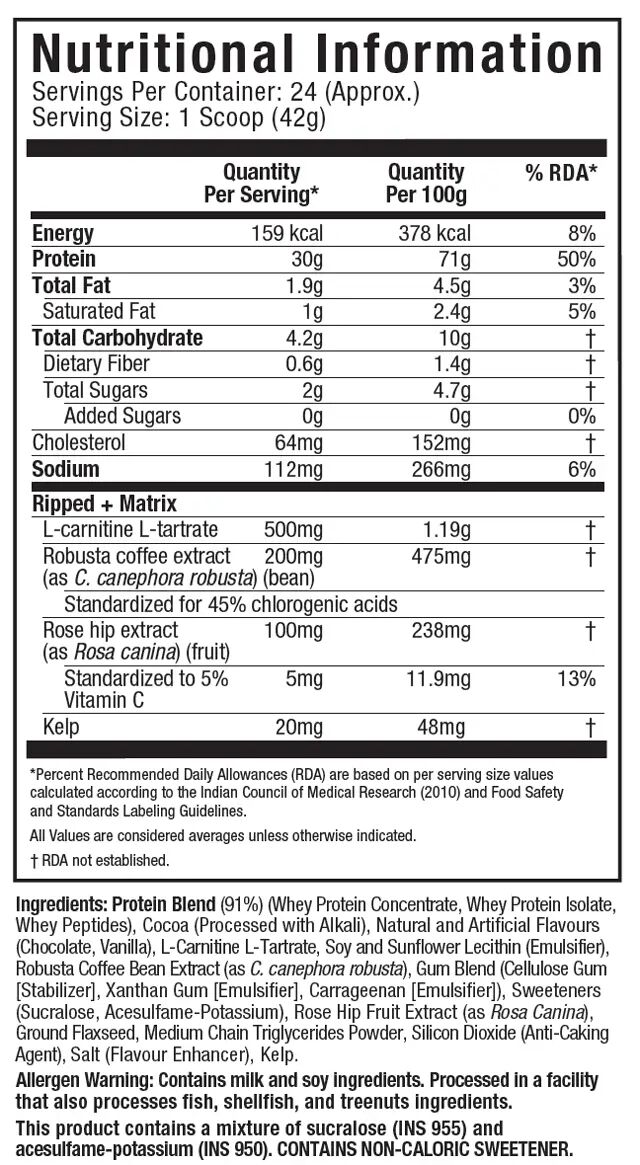 Nitro-Tech Ripped 1.8kg Chocolate Fudge Brownie Diet Proteins
Offer
Save 50% on shipping when you spend £150 (UK is FREE over £50).
Nitro-Tech Ripped 1.8kg Chocolate Fudge Brownie
Product Guide
State of the art diet protein
Powered by 30g of whey protein isolates and whey peptides, the best protein source possible
Contains a fat burning stack with SEVEN ingredients at a clinically validated dose
Ultra-Filtered protein mixes quickly and is easy to digest
MCT's help spare muscle mass from being broken down
Flaxseed included to support overall health and further enhance fat loss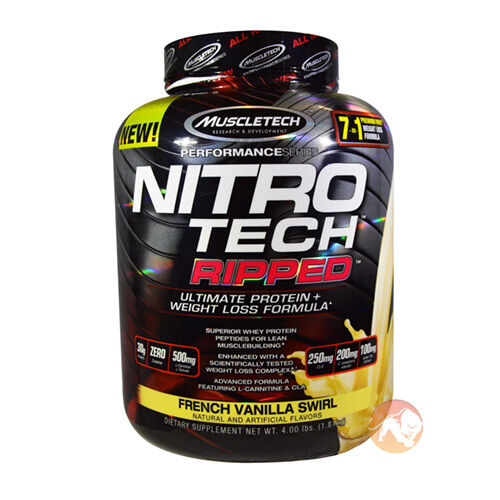 With seven fat burning, natural ingredients included at a dosage that provides a clinically validated effective amount in just a single scoop, combined with a premium blend of whey isolates and whey peptides, Nitro-Tech Ripped stands out as arguably the best diet protein you could want for helping you diet effectively while preserving vital muscle tissue at the same time. Outstanding.
Nitro-Tech Ripped is designed for dieters to maximise fat loss and spare muscle mass but it can also be used if you are not dieting thanks to the high quality protein blend containing anabolic whey protein isolate.
Designed for dieters but in reality you can take this protein even if you are not, it is that good!
Ingredients
Muscletech Nitro-Tech Ripped 1.8kg Chocolate Fudge Brownie
Directions
Mix 1 serving (1 rounded scoop) with 8 oz. of cold water or milk twice daily. Consume 30 to 60 minutes before your 2 largest meals daily. For best results, use in conjunction with diet and exercise for 60 days.