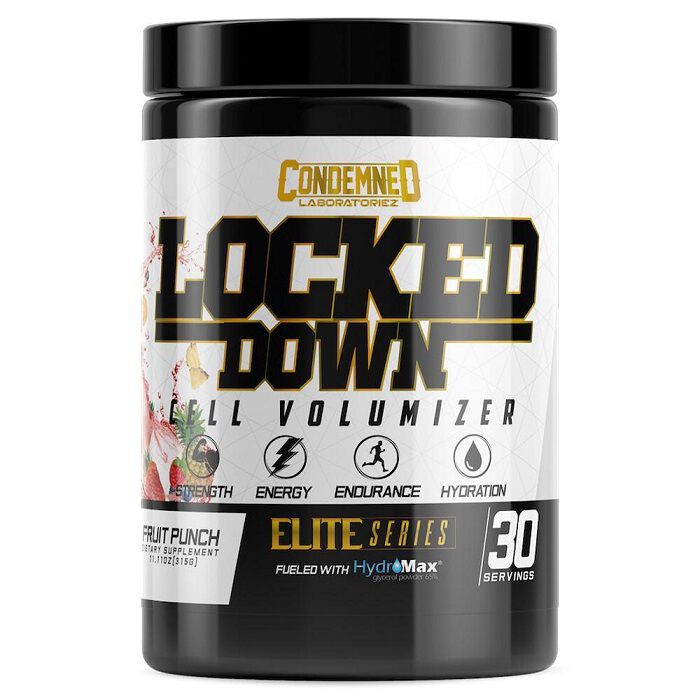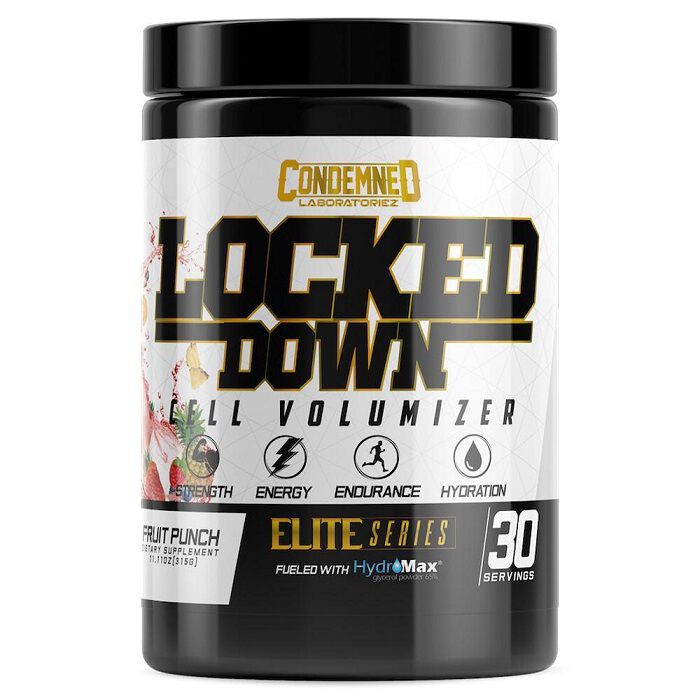 Locked Down 30 Servings Fruit Punch
Type
Intraworkout: Hydration
Offer
Get 30% off on all clearance products!
Offer
Pick 2 FREE items at checkout for every £100 spent to a max of 6 items in total
Offer
Pick 4 FREE items when you spend £200+
Offer
Pick 6 FREE items when you spend £300+
Locked Down 30 Servings Fruit Punch
Product Guide
Keep your blood sugar nice and steady
Suitable for pre-workout and post-workout consumption
Blow your anabolic window wide open
New levels of efficiency with glucose disposal
Make it through your cheat days without hindering your progress
Muscle mass can go through the roof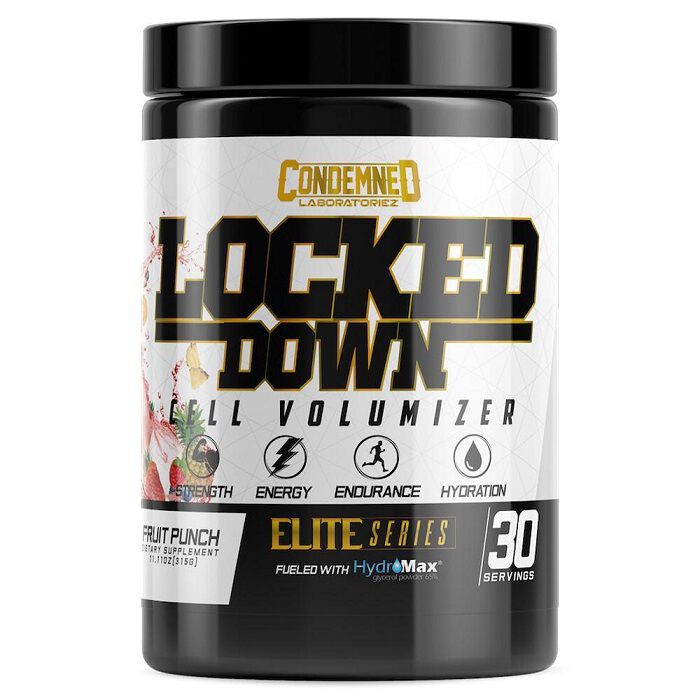 Condemned Labz have made a simple formula, comprised of only three parts, to act as basic support that can enhance the work you put into your workout and maximise the results, They have covered three areas that apply to your progress; Creatine is included to unlock a new level of energy, L-Taurine is featured to assure that you recover in no time, and HydroMax ® delivers a pump.
It is time to consider an intra-workout such as Locked Down if you think that the hard work that you're doing could go further in terms of how far it's taking you to your targets. On training day, take one scoop and add it to some colder. Mix well, and consume around no earlier than 30 minutes before you get started.
Locked Down is suitable for any athlete! However, due to the components focus around recovery, pumps and energy, we'd recommend this to those undergoing particularly intense training sessions. Do you enjoy powerlifting, max interval cardio, CrossFit, etc? These are the workouts that require the boost and are more likely to lead to injury if you're not careful. Locked Down can help you out.
Ingredients
Condemned Labz Locked Down 30 Servings Fruit Punch
Directions
Take One (1) Heaping Scoop 30 Minutes Prior to training