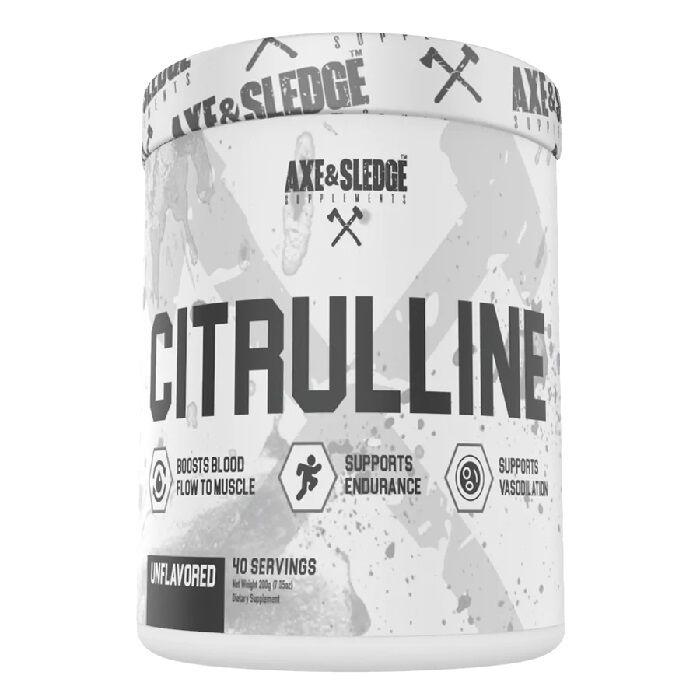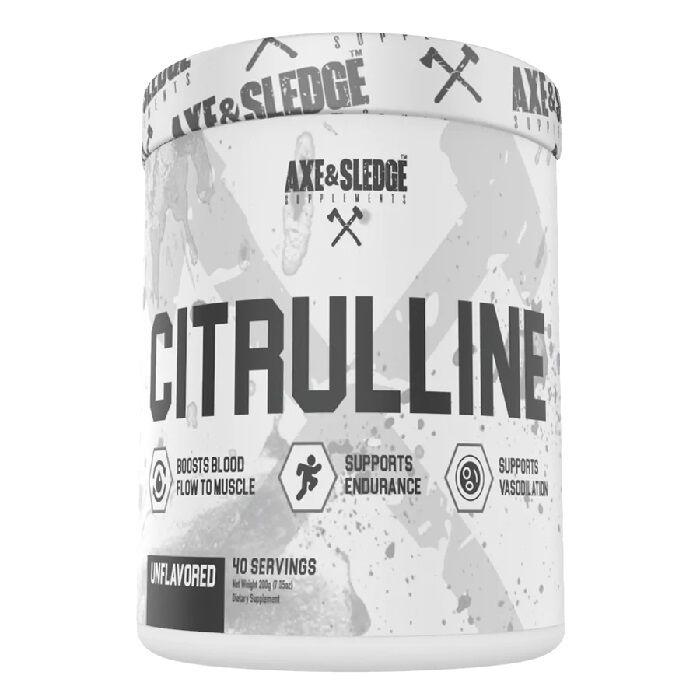 Citrulline Natural Performance Enhancers
Offer
Pick 2 FREE items at checkout for every £100 spent to a max of 6 items in total
Offer
Pick 4 FREE items when you spend £200+
Offer
Pick 6 FREE items when you spend £300+
Citrulline
Product Guide
Enhance exercise performance
Promote cardiovascular health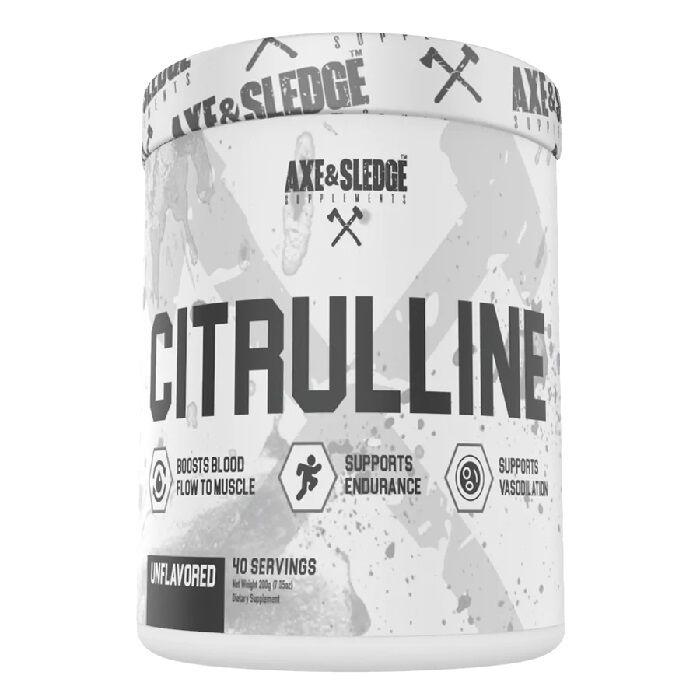 Citrulline increases nitric oxide levels in the blood which can aid pump and performance. It is a well-studied ingredient that can be used as a standalone, or along with other ingredients like beta alanine and caffeine for a pre-workout stack!
Use consistently for best results. The brand suggests taking your daily servings around workouts.
Citrulline can benefit weight lifters and endurance athletes alike due to the difficulty in getting effective amounts from diet alone.
Ingredients
Axe & Sledge Citrulline
Directions
AS A DIETARY SUPPLEMENT, MIX 1 SCOOP WITH 6 TO 8 OZ. OF WATER OR YOUR FAVORITE BEVERAGE PRIOR TO YOUR WORKOUT. FOR OPTIMAL RESULTS, TAKE AN ADDITIONAL SERVING POST-WORKOUT.