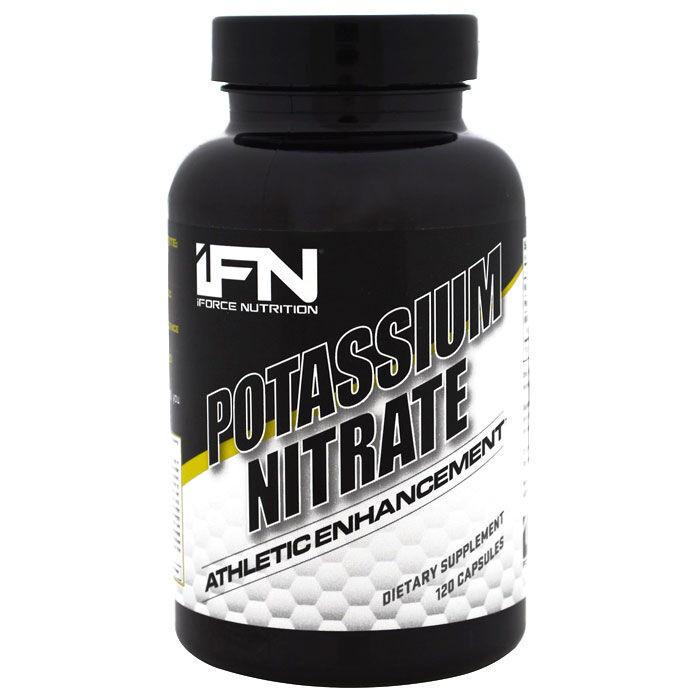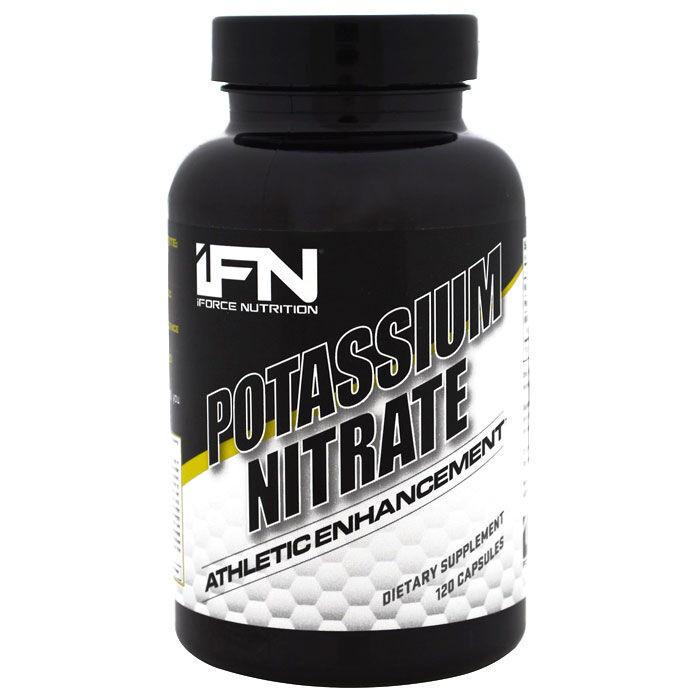 Potassium Nitrate 120 Caps Nitric Oxide Supplements
Goal
Muscle Pump/Vascularity
Offer
Pick 2 FREE items at checkout for every £100 spent to a max of 6 items in total
Offer
Pick 4 FREE items when you spend £200+
Offer
Pick 6 FREE items when you spend £300+
Potassium Nitrate 120 Caps
Product Guide
Cheap and effective way to drive muscle pumps
Nitrates are shown to boost endurance across multiple sports
Effective pre-workout performance enhancer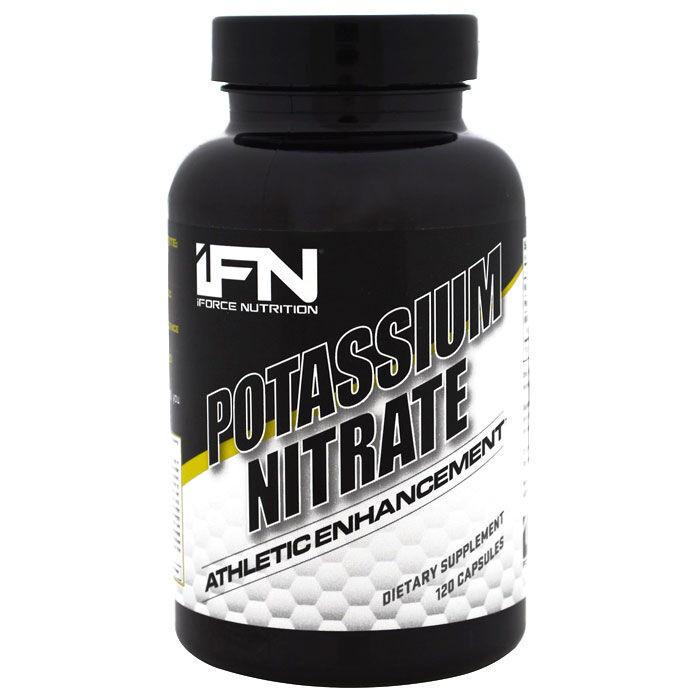 Nitric oxide is well known for its pump-enducing properties and has been a popular ingredient in pre-workouts for years. iForce have found a way to massively increase nitric oxide levels through using potassium nitrate, the premier form of nitrate utilization. Potassium nitrate contains a high percentage of Nitrates in each molecule, unlike other popular nitrates currently available. This means you need to take less material to get more nitrates. You'll get unbeatable pumps for well-fuelled muscles and improved performance.
This product should be taken before workout to massively increase performance-enhancing pumps.
Not everyone appreciates the feeling of the pump effect, but it does have great performance enhancing benefits, and few products produce quite such impressive pumps as Potassium Nitrate, so if you're looking to improve your gym performance, this is for you!
Ingredients
IForce Nutrition Potassium Nitrate 120 Caps
Directions
Take 1 single dose of 2-4 capsules of iForce Nutrition's Potassium Nitrate 30 minutes prior to a workout. Take it on its own, stack it with Hemavol or Conquer, or any pre-workout product of your choice to see just how powerful this new sports nutrition break though truly is.