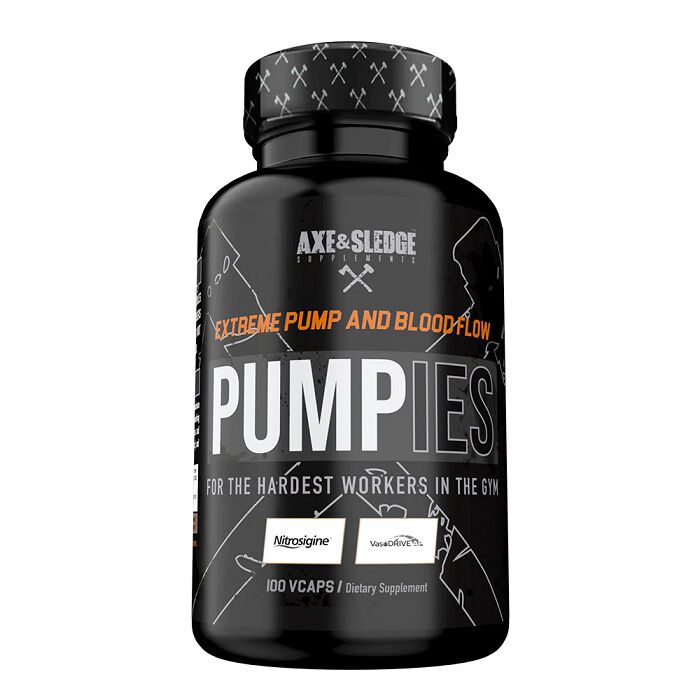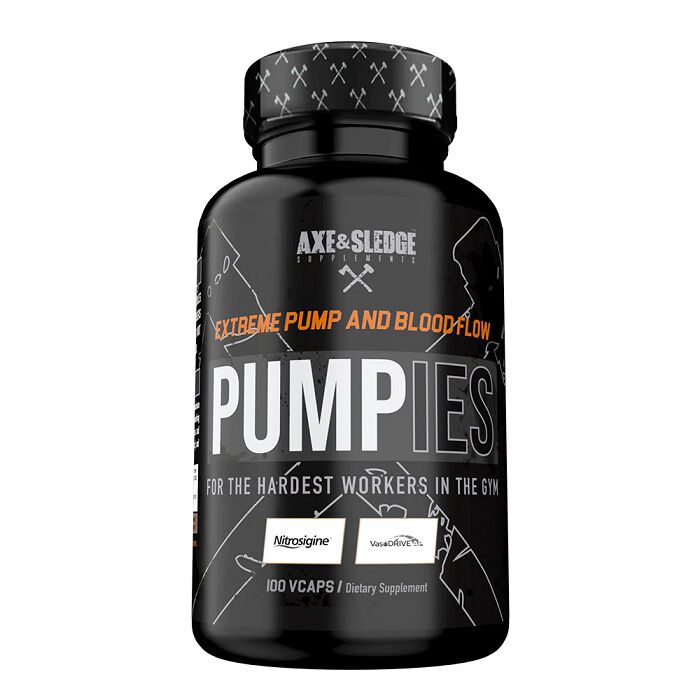 Pumpies 100 Veg Capsules Nitric Oxide Supplements
Goal
Muscle Pump/Vascularity
Offer
Pick 2 FREE items at checkout for every £100 spent to a max of 6 items in total
Pumpies 100 Veg Capsules
Product Guide
Capsule based nitric oxide booster
Contains several patented ingredients
Stimulant free pumps & performance
Longer lasting pumps than Hydraulic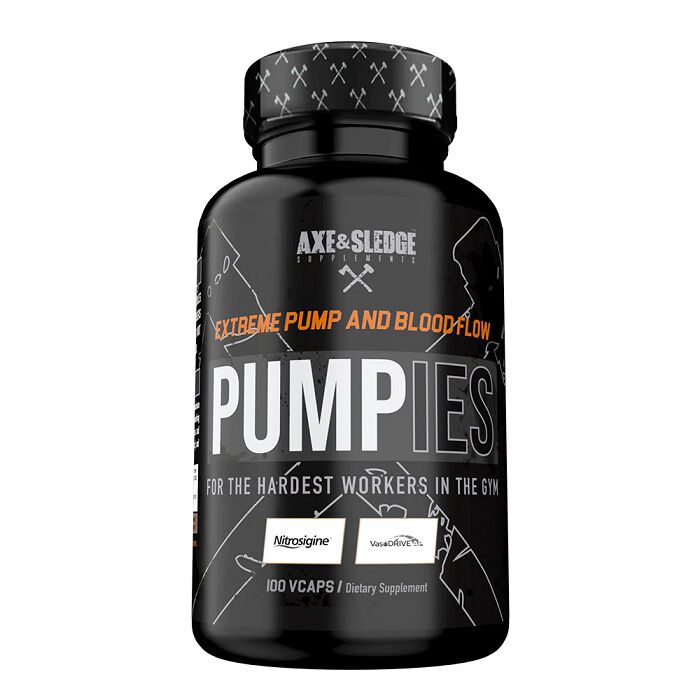 Pumpies is a nitric oxide support supplement that's formulated to promote maximum vasodilation, resulting in increased blood flow and nutrient delivery to the working muscles.
Can be used as a standalone or combined with any other Axe powdered pre-workout of your preference. Axe and Sledge actually recommends stacking Pumpies with Hydraulic for an even stronger pump powering workout.recommend
Training late at night? Sensitive to stims? Trying to cycle off hardcore pre-workouts? Pumpies will offer all you need, just without any stimulants!
Ingredients
Axe & Sledge Pumpies 100 Veg Capsules
Directions
AS A DIETARY SUPPLEMENT, TAKE 5 CAPSULES 30-40 MINUTES BEFORE TRAINING. NEW USERS SHOULD START WITH 2-3 CAPSULES. DO NOT CONSUME MORE THAN 5 CAPSULES IN A 24 HOUR PERIOD.