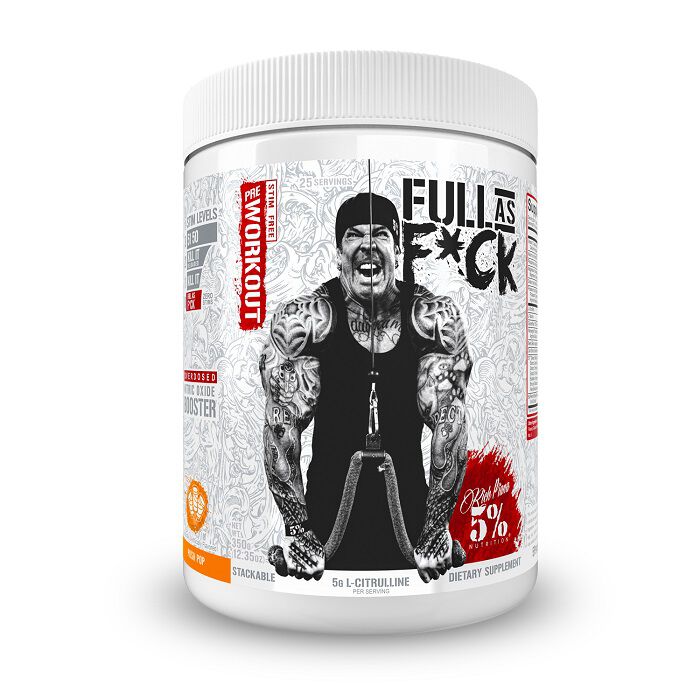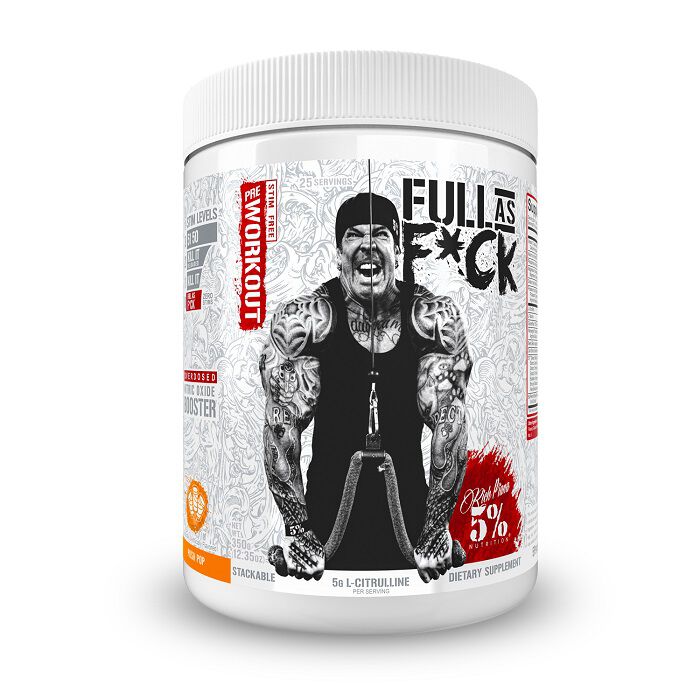 Full As Fuck Legendary Series 25 Servings Push Pop Pre Workout
Goal
Muscle Pump/Vascularity
Offer
Buy 1 Get 1 Half Price on selected 5% Nutrition products
Offer
25% off FAF Push Pop (Expiry Date June 2023)
Offer
Pick 2 FREE items at checkout for every £100 spent to a max of 6 items in total
Offer
Pick 4 FREE items when you spend £200+
Offer
Pick 6 FREE items when you spend £300+
Full As Fuck Legendary Series 25 Servings Push Pop
Product Guide
Skin tearing muscle pumps
Optimal nutrient delivery
Massive 6g Citrulline per serving
Improved muscle growth and strength
Fight off fatigue with premium oxygen delivery
Tastes delicious in every flavour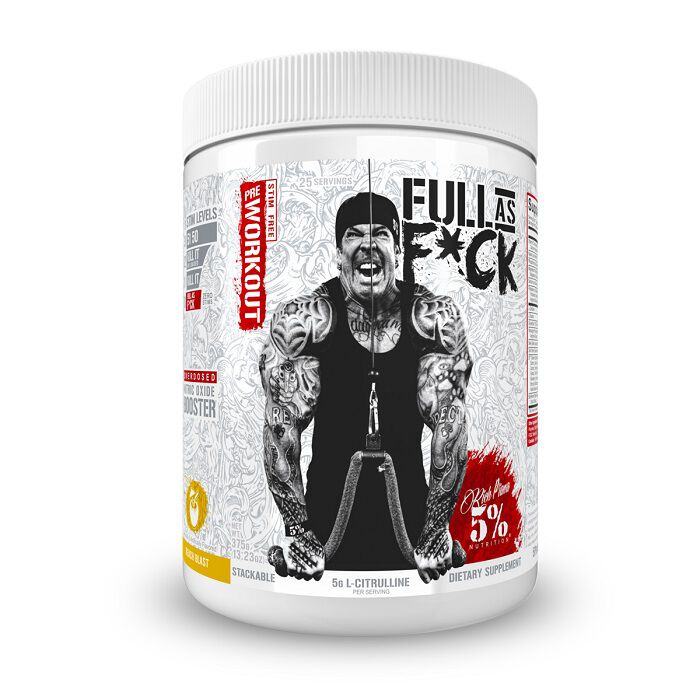 Up your nitric oxide production, and feel the pump and fullness in your vessels, providing much more than just an ego boost. By improving blood flow, you can allow for much more effective nutrient delivery meaning the endurance, recovery and resistance to fatigue becomes breakfast to your muscles.
The best time to use Full As Fuck is prior to training. Good to use for any physique goals, but taken with a carbohydrate source such as 5% Real Food will increase the muscle fullness further.
Full As Fuck is intended for the hardcore trainers that love a good muscle pump. With that said, do not assume this is only for weight training, the increased nutrient delivery and oxygenation means it is perfect for cardio also.
Ingredients
5% Rich Piana Full As Fuck Legendary Series 25 Servings Push Pop
Directions
Take 1 scoop of Full As Fuck mixed with 300ml water or chosen beverage prior to training.