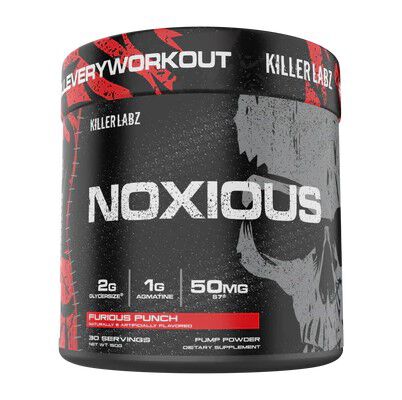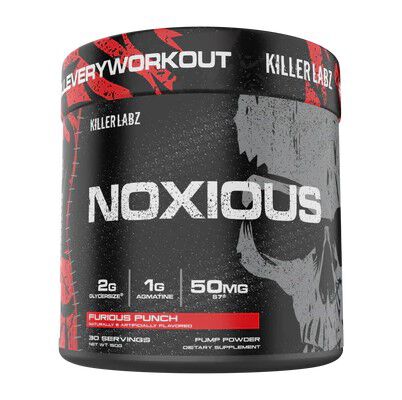 Noxious Pump Powder 30 Servings Furious Punch Pre Workout
Goal
Muscle Pump/Vascularity
Noxious Pump Powder 30 Servings Furious Punch
Product Guide
Increased blood flow and nutrient delivery
Dense, powerful muscle pumps
Greater stamina and endurance
Increased cellular swelling and muscle fullness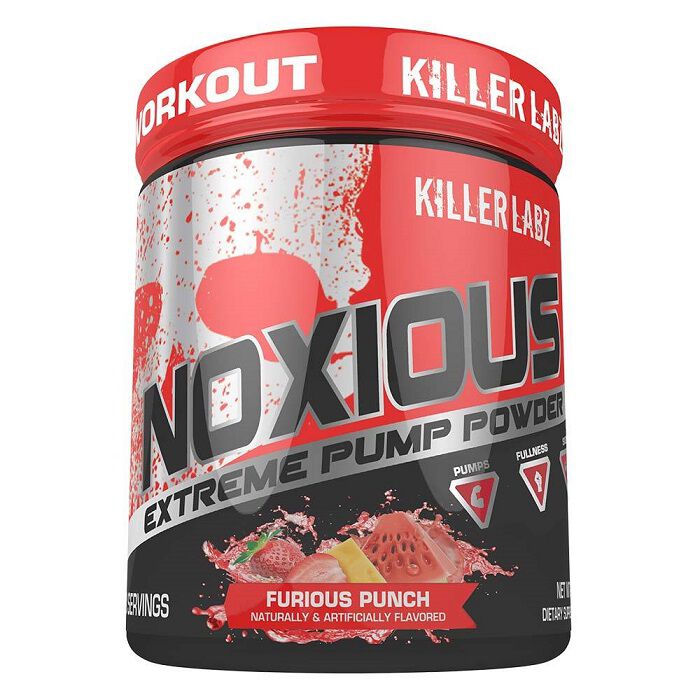 You know those pumps that make it impossible to raise your arms and have you looking twice your usual size in the gym? That's what to expect with Killer Labz Noxious. Noxious improves blood flow to not only improve your look when training and for hours after, but to actually improve your output in sessions.
To be used pre-workout for a pump and vascularity that you can expect to last for the rest of the day!
If you train on an evening so cannot rely on a high stim pre-workout, or are struggling to achieve a pump in the gym, this might be the missing piece of the puzzle.
Ingredients
Killer Labz Noxious Pump Powder 30 Servings Furious Punch
Directions
One scoop of the product dissolve in 200-300 ml of water. Consume 30 minutes before training.