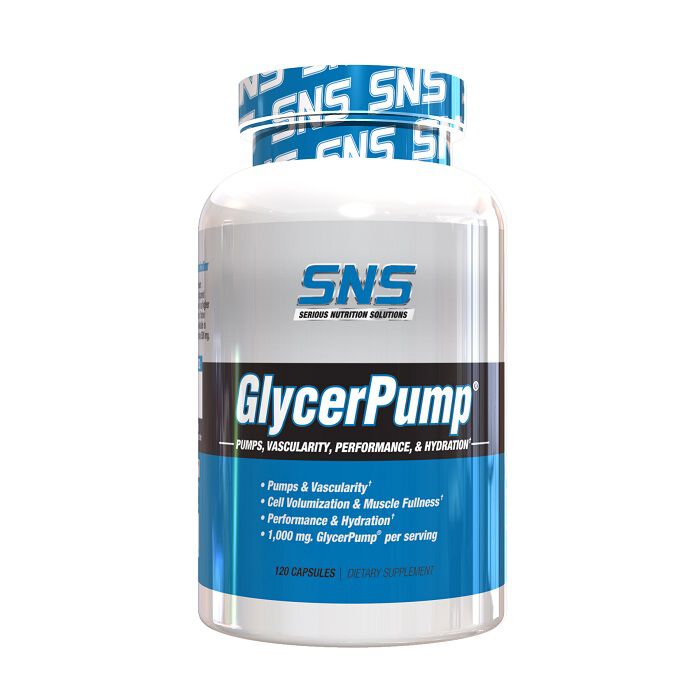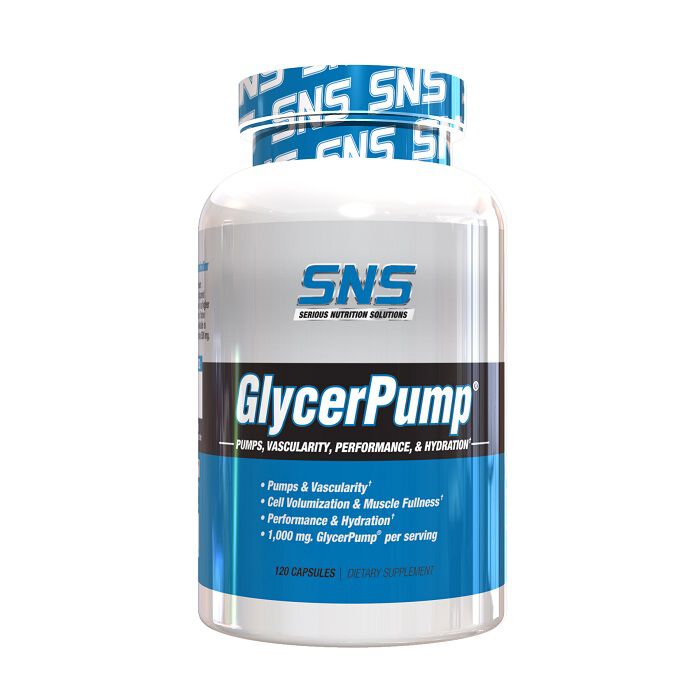 Goal
Muscle Pump/Vascularity
Offer
Save 50% on shipping when you spend £150 (UK is FREE over £50).
Glycer Pump
Product Guide
Improved Pumps and Vascularity
Cell Volumization & Muscle Fullness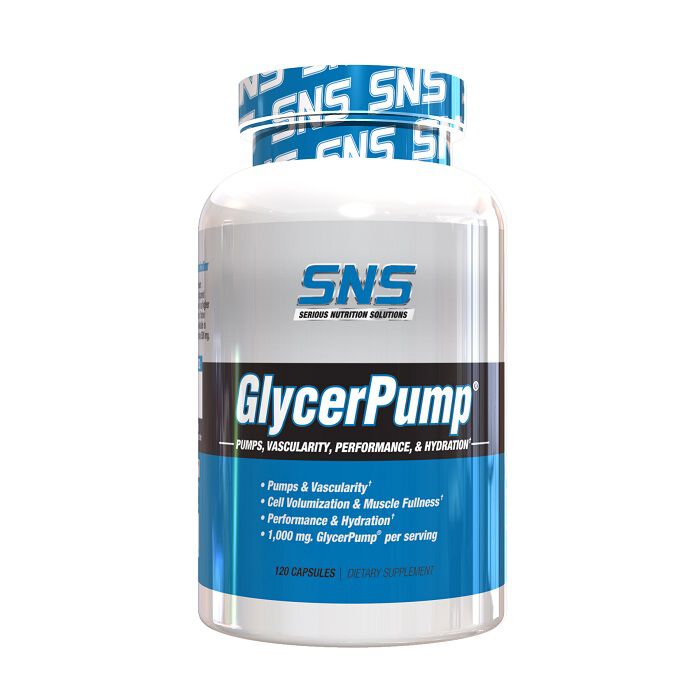 GlycerPump is an advanced form of glycerol that delivers more glycerol per gram than old school, conventional glycerol products. Where many previous forms of glycerol products only contained between 10% and 25% glycerol, GlycerPump yields an incredible 65% glycerol content.
GlycerPump is versatile and can be used daily or prior to exercise/workout. For best results endurance, hydration, and performance (and for keeping muscles looking dense, full, and pumped on non-workout days), daily use is suggested.
GlycerPump's ability to help improve endurance, performance, and hydration could be very beneficial for endurance athletes, as well as the obvious benefit to bodybuilders who want to improve look, pump, and mind to muscle connection during training!
Ingredients
Serious Nutrition Solutions Glycer Pump
Directions
Take one serving (2 capsules) up to twice daily. For best results take 2 capsules spaced out 6 to 8 hours apart if desired. Advanced users may wish to increase the dosage to 3 capsules prior to working out.