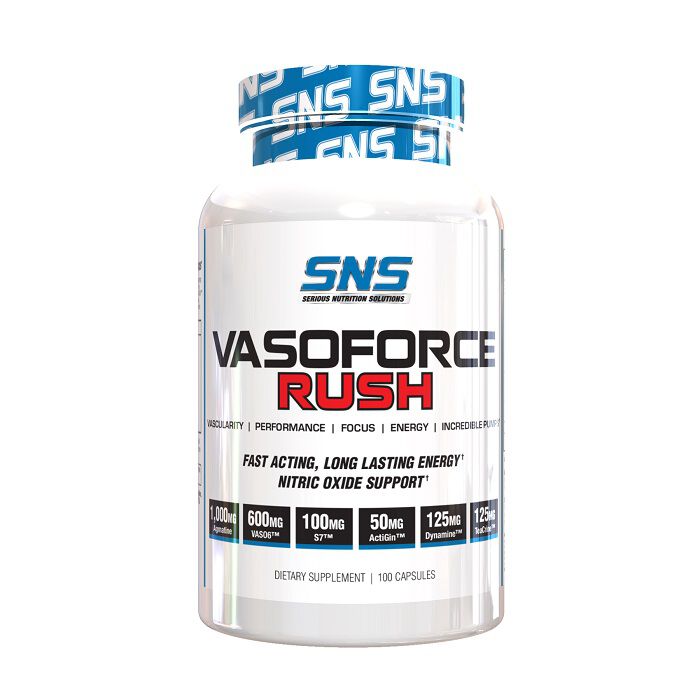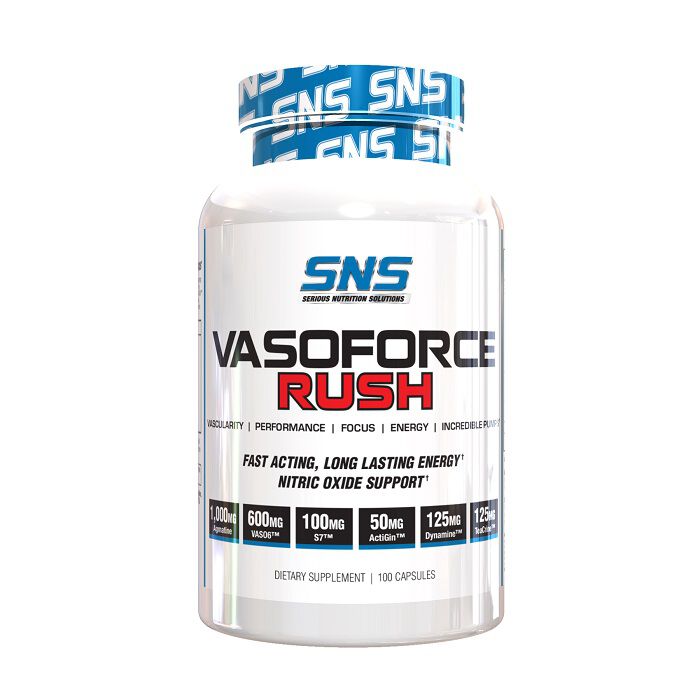 VasoForce Rush Pre-Workout
Goal
Muscle Pump/Vascularity
Offer
Save 50% on shipping when you spend £150 (UK is FREE over £50).
VasoForce Rush
Product Guide
Fast Acting, Long Lasting Energy and Focus
Incredible Long-Lasting Pumps
Intense Mind-Blowing Vascularity
Enhanced Nitric Oxide Production
Increased Endurance & Performance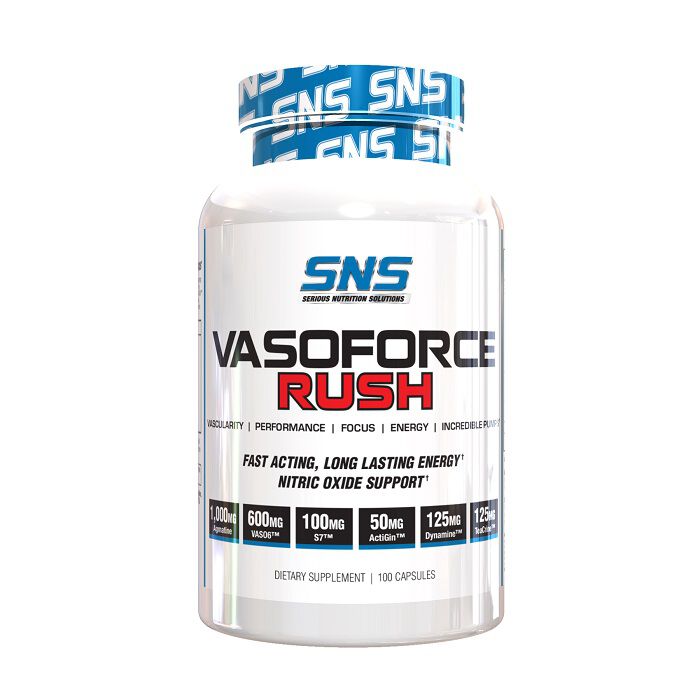 VasoForce Rush features 7 branded, licensed ingredients plus an all-star supporting cast of nitric oxide, focus, and energy enhancers including clinically researched key ingredients and a massive 600 mg. of VASO6™. If you're looking for fast acting, long lasting energy and improved pumps, vascularity, nitric oxide production, and performance, meet your new workout partner, VasoForce Rush.
On workout days, take 4 capsules 30 minutes prior to working out or take 2 capsules prior to working out and 2 capsules 4-6 hour apart.
VasoForce Rush is ideal for those who don't like powder pre-workouts, for whatever reason that may be. Just take 4 capsules, and you're ready to go within about 30 min!
Ingredients
Serious Nutrition Solutions VasoForce Rush