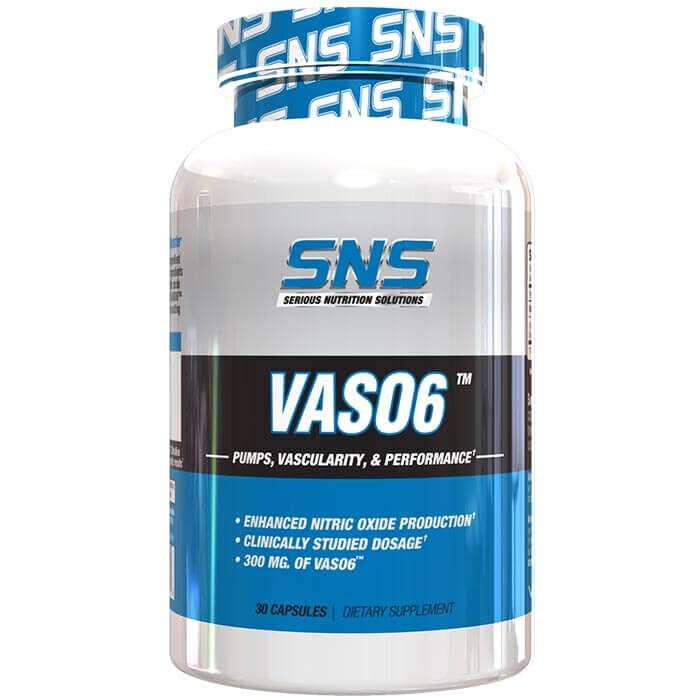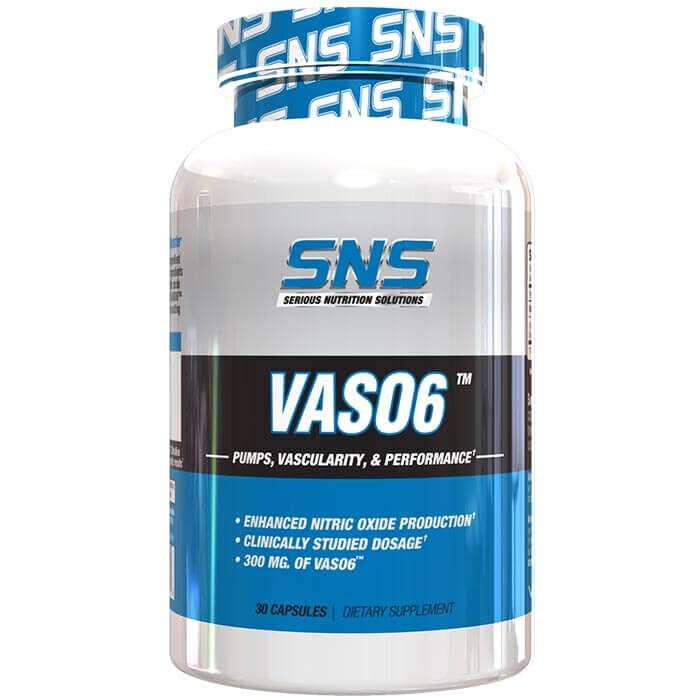 VASO6 120 Capsules Pre-Workout
Goal
Muscle Pump/Vascularity
Offer
£100 to £600 orders get extra £105-£700 in free gifts. More spend = better free gifts.
VASO6 120 Capsules
Product Guide
Clinically proven, VASO6™ is far superior to a 7g dose of arginine
Fast acting pump and bloodflow enhancement
Greater oxygen and nutrient uptake during exercise
Improved ATP production, for optimal power output
Improved endurance and resistance to fatigue
Can be stacked with a stimulant based pre-workout for a greater effect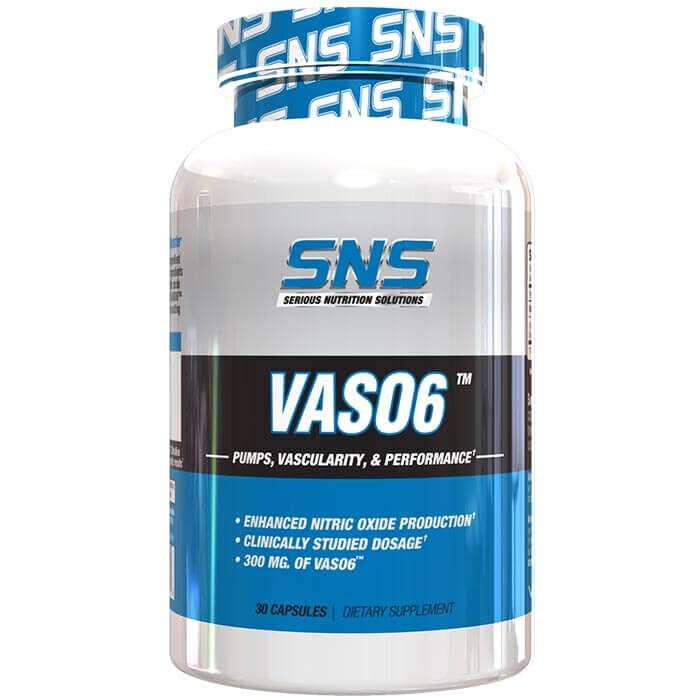 VASO6 is a patented ingredient that has been shown to be far more effective than a 7g dose of arginine in increasing vasodilation of blood vessels due to an increase of nitric oxide production. This in turn offers multiple performance benefits in the gym such as improved muscular pumps, a better environment in the muscle for both enhancing performance and recovery, as well as enhancing ATP production and nutrient delivery during exercise.
SNS VASO6 is a non-stimulant pre-workout which can be used every day prior to your workouts. Unlike caffeine or other stimulants, you do not build a tolerance to this patented compound and you can even use it when not training as a way to improve appearance and recovery.
VASO6 can be used by both men and women looking to improve their performance in the gym or indeed any type of athletic activity outside of very low rep/short duration exercise. For the pump chasers out there, you will definitely love this product and it can be stacked with other types of pump enhancing ingredients or a stimulant based preworkout for even better workout performances.
Ingredients
Serious Nutrition Solutions VASO6 120 Capsules
Directions
As a dietary supplement, take 1 capsule per day. For best results, on workout days take 1 capsules 30-45 minutes prior to working out.