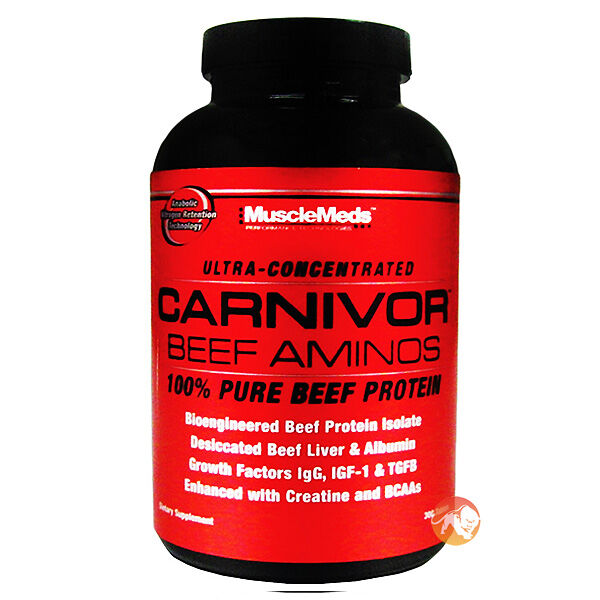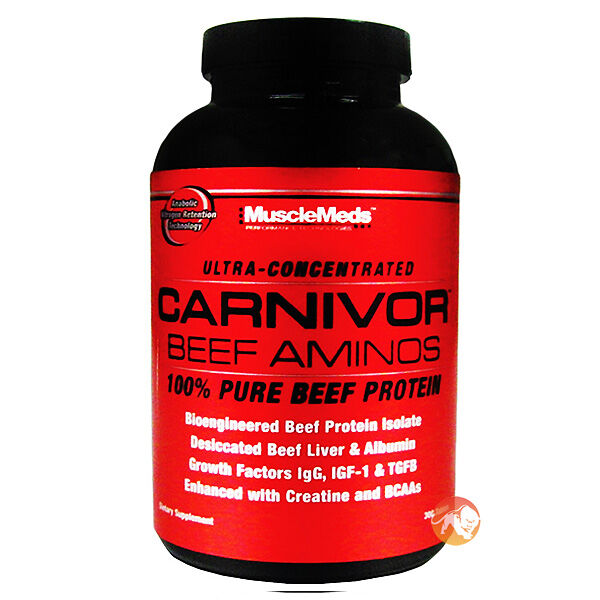 Carnivor Beef Aminos 300 Tablets Protein Powder
Type
Protein Powder: Beef Protein
Offer
Pick 2 FREE items at checkout for every £100 spent to a max of 6 items in total
Offer
Pick 4 FREE items when you spend £200+
Offer
Pick 6 FREE items when you spend £300+
Carnivor Beef Aminos 300 Tablets
Product Guide
Helps Muscle Building and Recovery
Ultra-concentrated, Bioactive Beef Amino Tablets
An Excellence Muscle-building Alternative to Whey protein
Helps with Sustained Muscle Building
Rich in natural occurring Amino Acids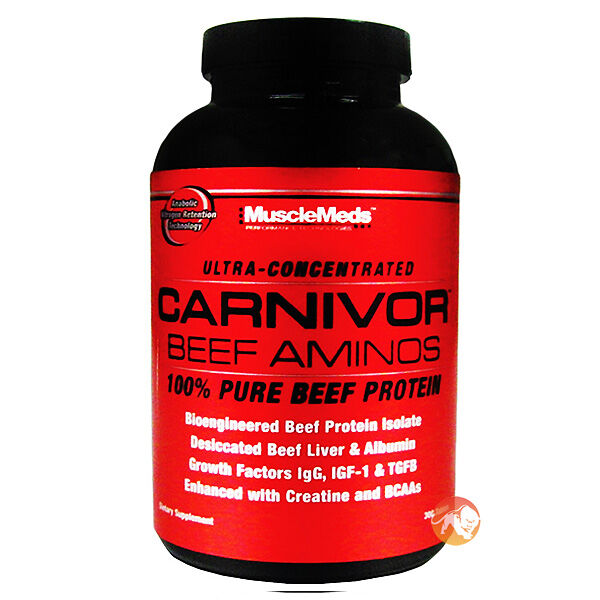 Beef Aminos are rich in amino acids which are the building blocks for lean muscle growth. Especially the Branched Chain Amino Acids (Leucine, Isoleucine and Valine) play an important role in speeding up muscle protein synthesis to aid in lean muscle growth as well as sparring muscle glycogen during workouts. This mean you train longer and harder. Not only that, amino acids play other roles such as preserving muscle tissue and promoting peak performance of the immune system.
Musclemeds Beef Aminos can be consumed throughout the day either with or without a meal.
Beef Amino's are suitable for men and women who are looking for a natural form of amino acids.
Ingredients
Musclemeds Carnivor Beef Aminos 300 Tablets
Directions
To promote a better, more sustained state of muscle building and recovery, take 3 CARNIVOR BEEF AMINOS tablets, twice daily. Ideally, take CARNIVOR BEEF AMINOS in between meals to help support blood and muscle tissue amino acid levels.