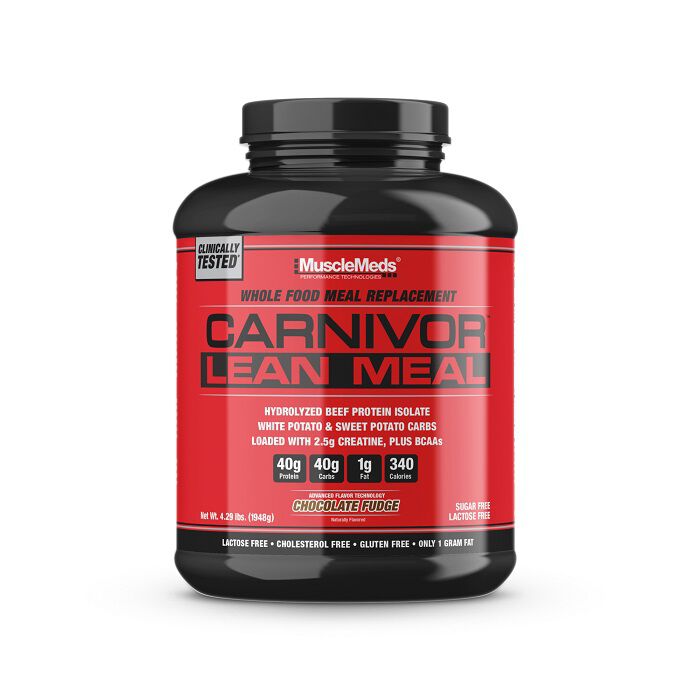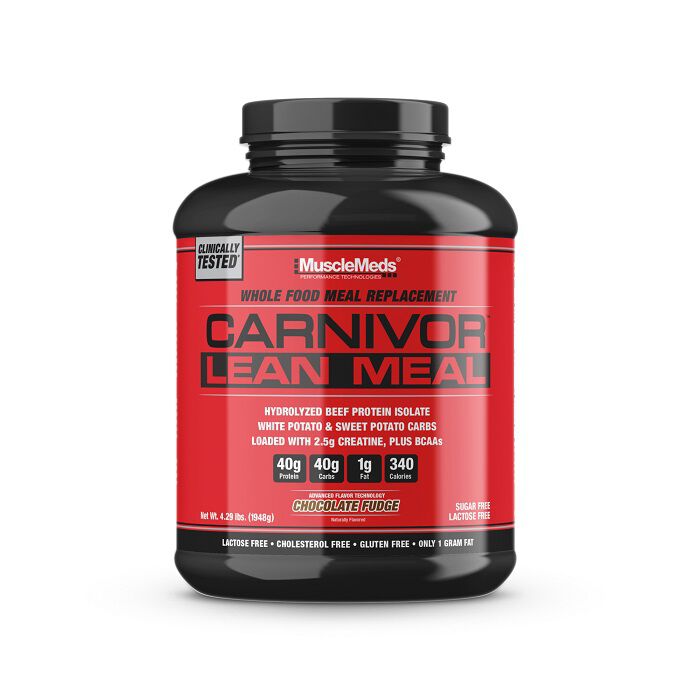 Lean Meal 1.91kg Chocolate Fudge Protein Powder
Offer
Pick 2 FREE items at checkout for every £100 spent to a max of 6 items in total
Offer
Pick 4 FREE items when you spend £200+
Offer
Pick 6 FREE items when you spend £300+
Lean Meal 1.91kg Chocolate Fudge
Product Guide
40g of protein per serving
40g of carbohydrates per serving
Blends into indulgent shake
Lactose-free and gluten-free
No sugar, and no cholesterol
2.5g of creatine per serving
BCAAs included for recovery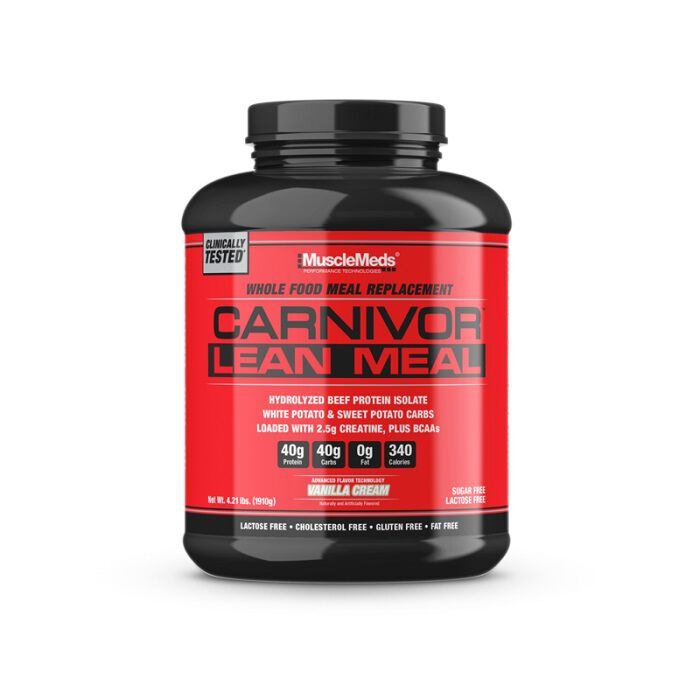 This is potentially the ultimate meal replacement shaker powder, courtesy of MuscleMeds. 40g of carbohydrates, 40g of protein, 2.5g of creatine and a nice top-up of BCAAs - all included in one 3-scoop serving. Your muscles will be ever so thankful, and you can use up all the energy in the world during your next workout.
Lean Meal is designed as a meal replacement, so swap out whichever meal you deem appropriate according to your routine, and get this powder out of your cupboard instead. If you wish to get a high-energy start to the day, then take Lean Meal as a breakfast replacement, if you want to top yourself up in the evening after your workout, then swap out your supper.
This is for the athletes who are looking to up the ante when it comes to their carbohydrate and protein intake. However, despite the intensity, Lean Meal does apply to certain dietary requirements. It is lactose-free, gluten-free, sugar-free and cholesterol-free.
Ingredients
Musclemeds Lean Meal 1.91kg Chocolate Fudge
Directions
For a delicious meal replacement shake, mix 3 scoops of CARNIVOR LEAN MEAL with 8-10fl. oz. of cold water in a shaker, bottle or blender.